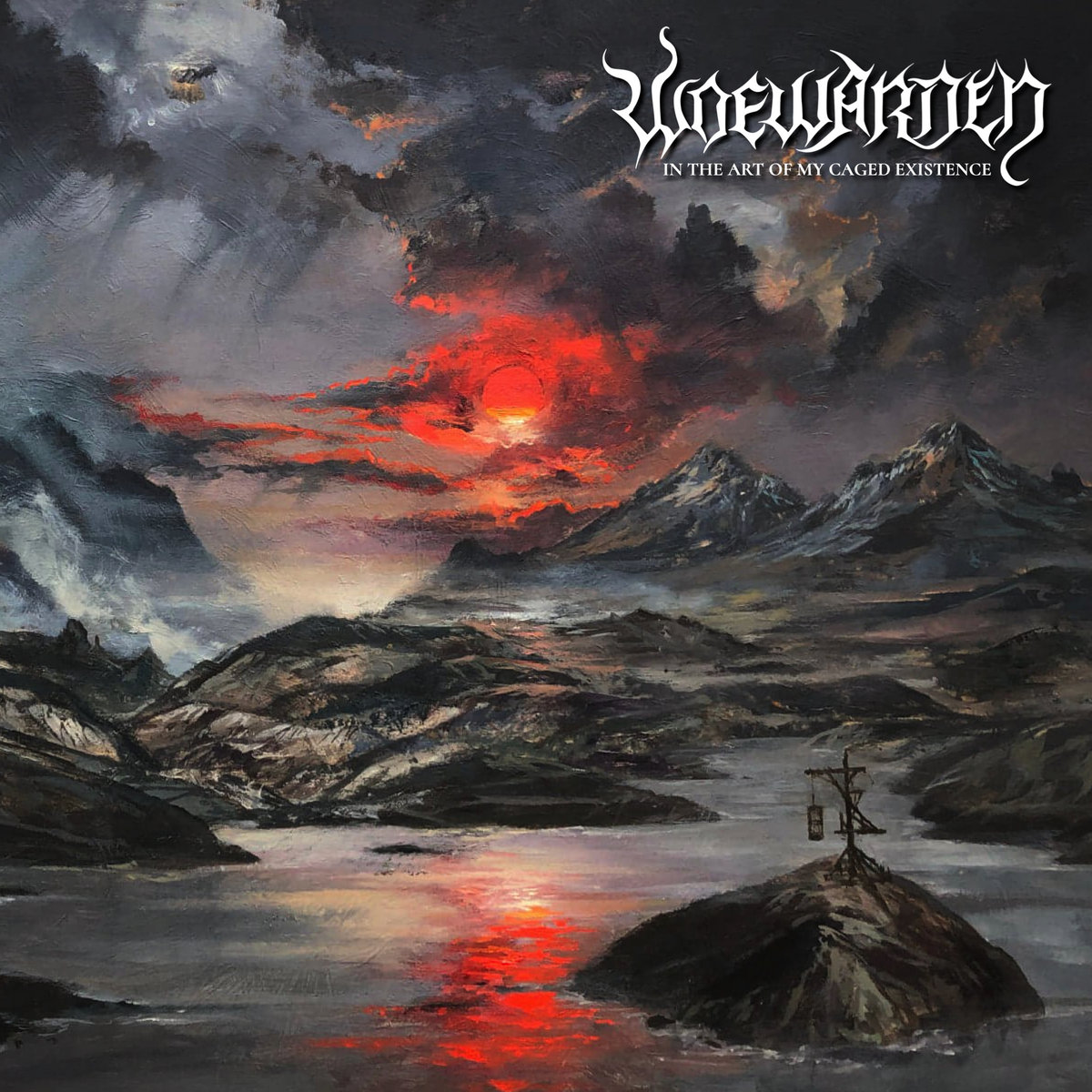 Woewarden
In The Art Of My Caged Existence
Bitter Loss
- This right here has been a review sadly quiescent in my back pocket for some time now but with the triumphant return of 4ZZZ's New Release Show (hello you, listener / reader), what better time to bring it out and to the people. In what is technically Woewarden's debut record, the Perth group are adeptly attuned to creating a deep, emotional malaise. The usual feeling of discomfort is sidestepped to do so and instead, they're reaching their icy claws decidedly further down into your being and stirring a concrete, morose state. I saw In The Art of My Caged Existence is Woewarden's first record because, well, it's technically due to the fact they've recently undergone a name change. If their Bandcamp discography is to be believed -and why wouldn't it be?- the band have gone from Cancer to Woewarden with the release of this record. Should we take this as a sign of rebirth and shoring up of direction? If so, this is a stentorian statement.
I alluded to the despair doled out in my introduction and Woewarden waste absolutely no time in translating this into aural form via opener Ravelled. Twinkling guitars carry us to the fall, a fall consisting strongly of a grand sense of sadness and truly desperate vocals. It's the first thing that stands out to me with this record: the vocals. It's a commendation of the use of voice but it makes for a truly harrowing listen as brittle screams disintegrate into pained cries, gasping for breath, for relief as the air leaves the lungs. While these evocative sounds do cut through, their impact wouldn't be half what it is, if not for the band's cohesion, commitment and execution of the intended atmosphere. The thing that gets me during each re-listen to this record is how these tracks are able to flawlessly translate nebulous, oft wordless emotional states into palpable and visceral dispositions.
A constant sense of grandeur gives an additional weight to these moods, making their impact world altering because through the band and for the listener, they are. Alexymia focuses on anger felt in times of helplessness, through direct guitar work and aggressive drumming, belting frustration on the listener. Double kick battering continues with Prisons Within Prisons; albeit slightly smoothed over thanks to deft ambiance. Said ambience is taken in a sinister direction compliments of the most guttural growls on the record. Between Prisons Within Prison and The Name of Suffering, the fury expressed by lashing chords vaguely resembling a hook, feels cathartic. Ambience is central to all these pieces and acts as the music's throughline. In slower moments such as Excised and Degenerate, the atmosphere gushes into these open spaces, delivred with an unnerving glee as the band churn your internal waters. Those waters are whipped up into anxious despair, crashing against a wall of sound, with shrill guitars and wounded vocals overlooking the chaos.
My dumb arse knows very little about Perth. All I do know is that when the Sheffield Shield is over there, I can watch it live with my dinner, so clearly, I know jack. Placing the onus of education on Woewarden to cure me of my stupidity is too hefty a task for them when they're already crafting some utterly upsetting and immaculately created black metal. The name change they have undertaken has cemented itself on this new record. The Art of My Caged Existence's imposing scale unleashes an immense slough of despondence and if you let yourself be embraced by this, it will reward you without end.
- Matt Lynch.