Arts Review
Palace Barracks Cinemas presents Spoiler Alert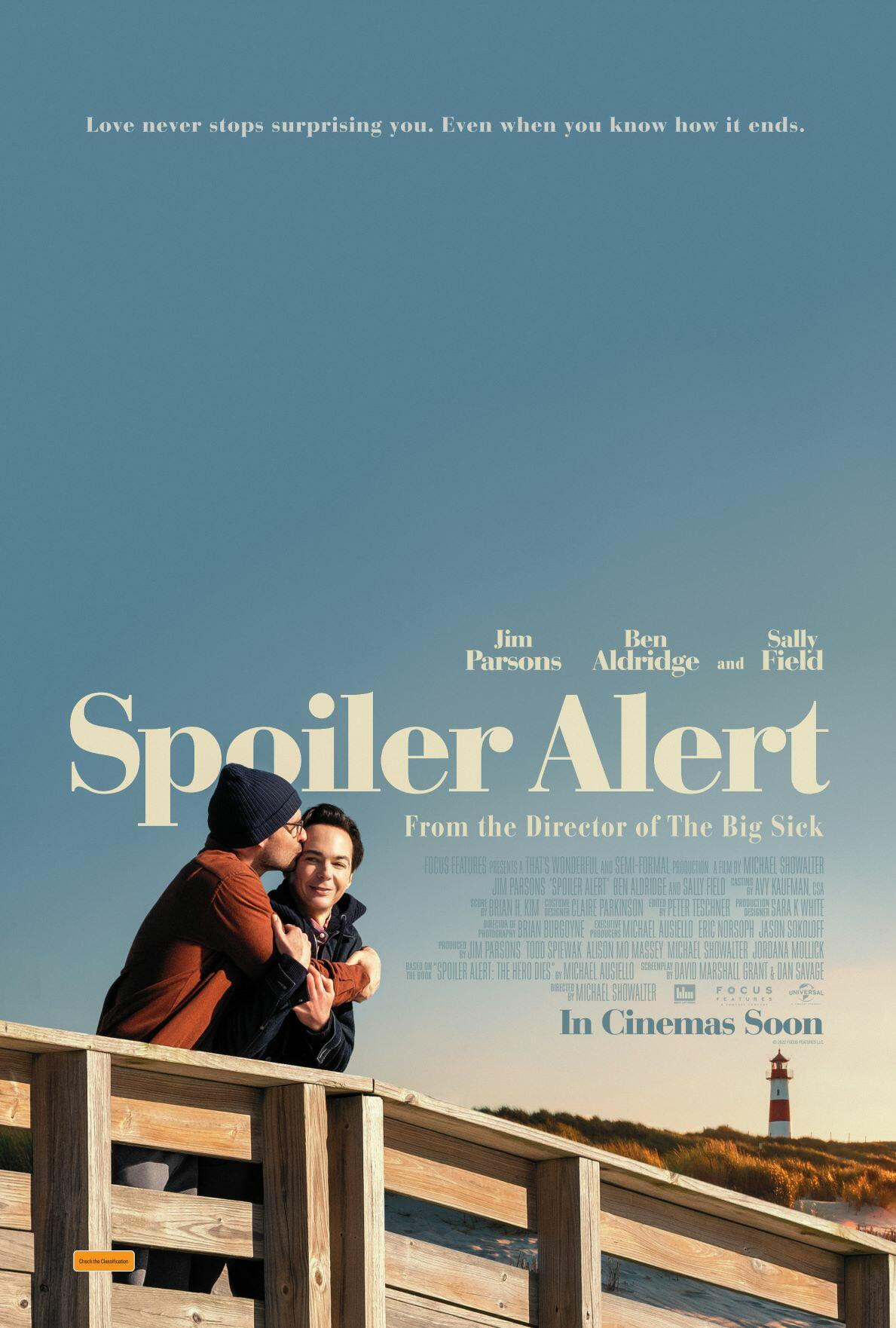 Based on a Best-Selling memoir, Spoiler Alert is the independent queer rom-com you have been waiting for as it not only tickles your funny bones in just the right places but offers a different take on the coming of age narrative we are all so familiar with.
Jim Parsons demonstrates expertise with his nuanced depiction of a middle-aged queer character coming to terms with his sexual identity. While you may be familiar with his portrayal of "Sheldon" from The Big Bang Theory, going into this movie I was expecting that this was Parsons being typecast. I was surprised to find that Parsons successfully delivers a believable performance of a neurodivergent individual, while the movie has comedy in his Sheldon style. He moves beyond this and reveals a more vulnerable side to the Spoiler Alert audience. Sadly I think that if you are sick of the big bang theory, due to the nauseating amounts of re-run of television, this will directly impact your ability to enjoy it.
From the Director of The Big Sick comes Spoiler Alert, Michael Showalter, bringing a heartfelt queer romantic comedy to the table, one that embraces the theme of acceptance in a multitude of ways. Michael leverages Jim's long history of playing a sitcom actor, in the usage of an internal monologue delivered in the form of an 80's sitcom, to present the complex way that Jim's character perceives the world around him, events unfolding and even his very own traumatic past.
The strength of both familial and romantic relationships is tested throughout the film, exploring ideas around how we come to terms with sexual identity and acceptance of the inevitable. Spoiler Alert not only hits differently but is both clever and socially aware. The subtlety and the detail in the character dialogue is worth mentioning, as is the on-screen chemistry between love interests Parsons and Aldridge.
Looking back at this movie, I agree with the trailer, Spoiler Alert is less of a rom-com and more of a love story. While it is true some relationships are only meant for a season, Spoiler Alert acts as a gentle reminder that life is uncertain and not to take anything for granted while we're here.
Joanna Letic