The Go-Betweens
The Clock
LOCAL
ZED ANNOUNCERS' TOP TENS FOR 2022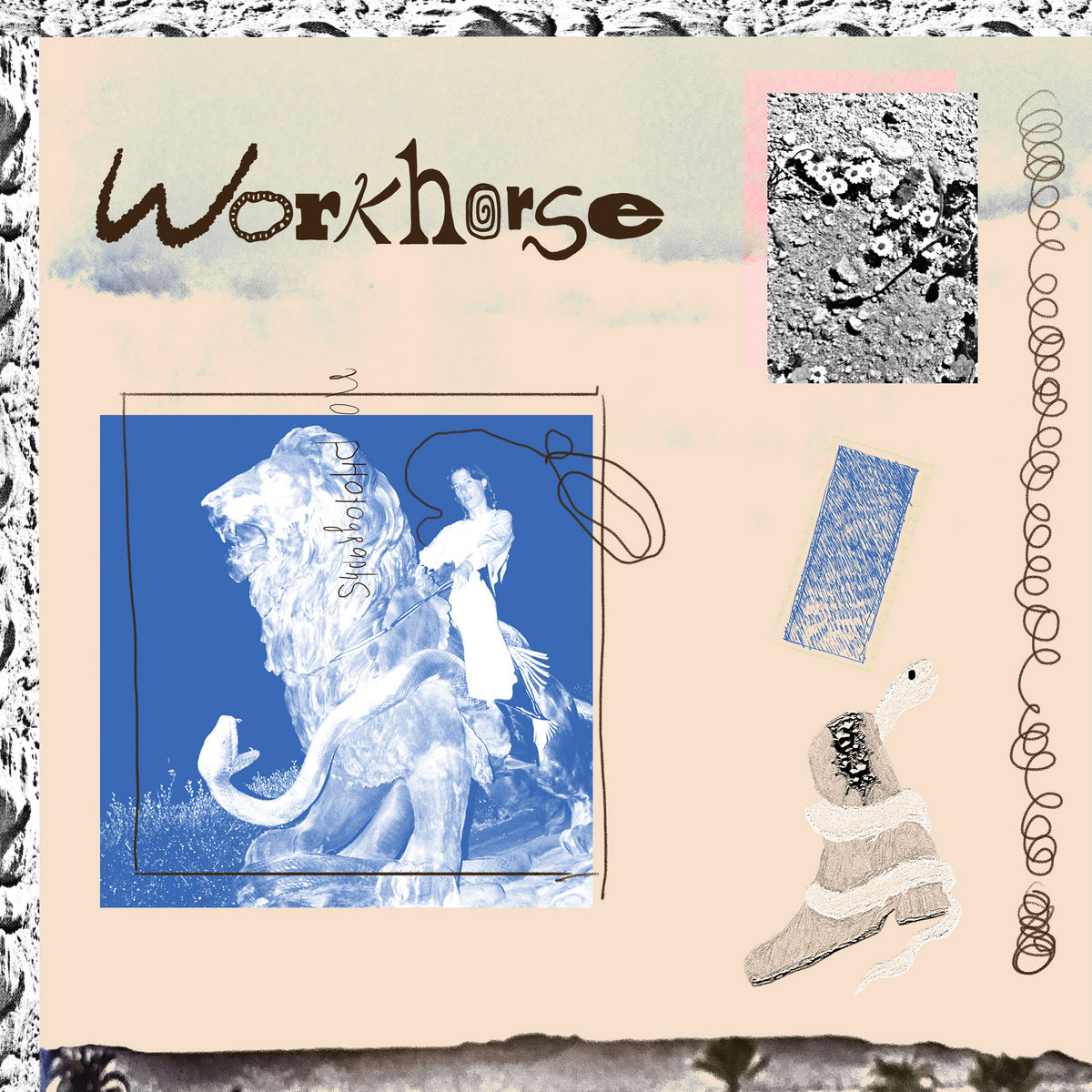 Ben Orlando Furious: Wildcard
In no specific order:
#10 Andrew Tuttle: Fleeting Adventures
#9 Lackadaisies: Payphone text
#8 June Jones: Pop Music for Normal Women
#7 Full Flower Moon Band: Diesel Forever
# 6Jesswar: Life's short live big
#5 Slag Queens: Favours
#4 Laura Jean: Teenager Again
#3 Punko: Plants Singing
#2 Sam Gendel: blueblue
#1 Workhorse: No Photographs
1
Baby Cool
Earthling On The Road To Self Love
2
Charlie Needs Braces
Saltwater People (Single)
3
Marrugeku
This Is Australia (Single)
4
PhD!
Fresh Bruises (Single)
5
Mitch, Please
Yes, Thanks
6
Cuckoo Coco
No Results: A Greatest Hits Concept Album
7
Ziggy Ramo
Sugar Coated Lies
8
Shugorei
Meet The Sun (Feat. Shem Allen) (Single)
9
Lunar Dirt
First Landing (Single)
11
Tia Gostelow
Say It to My Face (Single)
12
Cloe Terare
The Plumber (Wet Hot American Summer) (Single)
14
Flyying Colours
Goodbye To Music (Single)
15
Waiting For Brenda
Friendly Disposition (Single)
16
Kholo Pup
To The Bay (Single)
17
Doggie Heaven
Berghain/Haircut (Single)
18
One More Billy
Mad Government Weed (Single)
19
The Disgruntled Taxpayers
I Do Everything Better When I'm Really Smashed
20
Thelma Plum
When Rosie Met Monsters
OFF AIR
Hot 100 Voting Open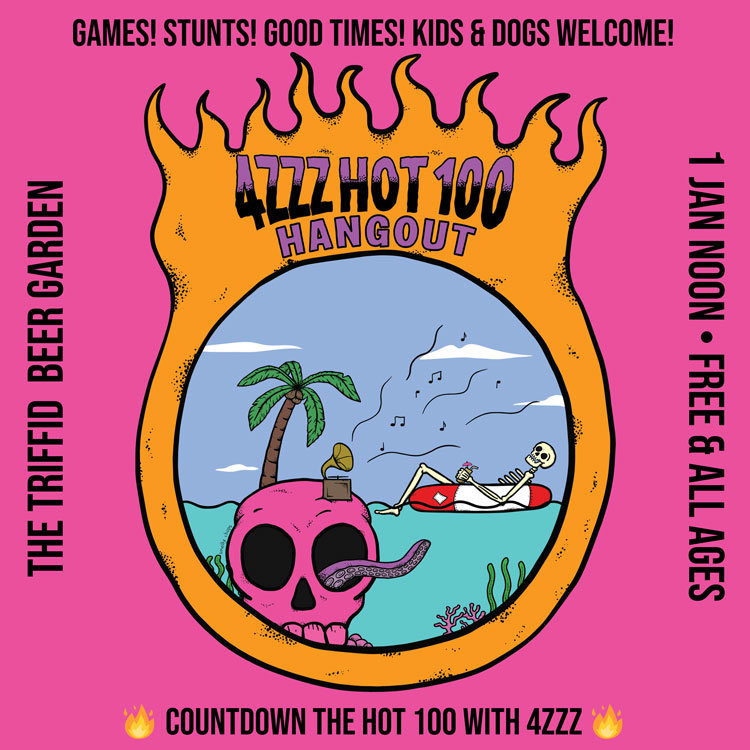 🔥 THE GATES ARE OPEN AND THERE MUST BE A HUNDRED CHOSEN ONES! 🔥
Ahem... sorry to get dramatic there, but it's been a very short AND long feeling epic year, and it's time to vote for the songs that've soundtracked our collective 2022 here in Meanjin!
Vote your favourite artists and songs at hot100.4zzz.org.au/
Thanks for a record breaking Radiothon!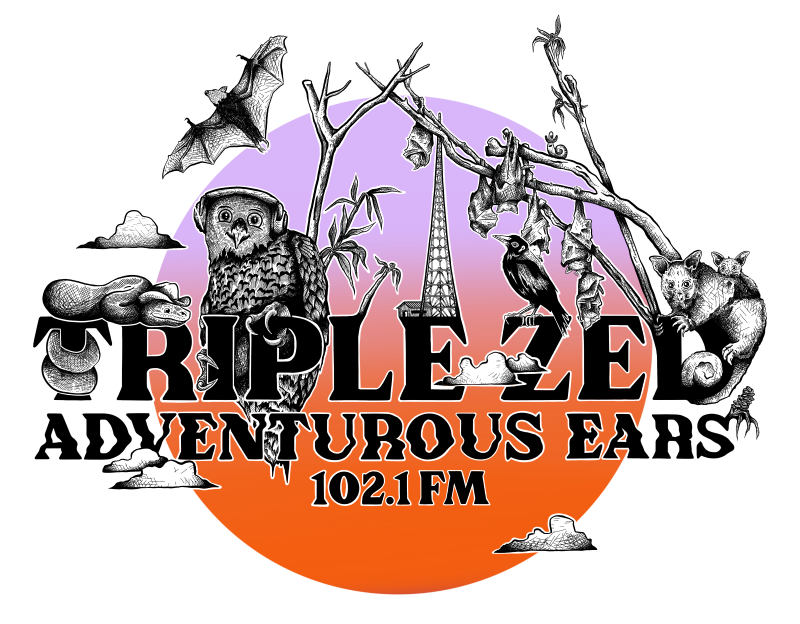 That's a wrap! We're reached the end of the Radiothon tail and we're now basking in all the love and support you've sent our way over the last month (while frantically packing and sending sub packs).
4ZZZ wouldn't be here without your support. We're a truely independent community broadcaster that can only survive through the support of our subscribers and sponsors. Thank you for either continuing to support the station or becoming a subscriber for the very first time.
What makes this campaign so exciting is that your support has made this Radiothon the most successful in recently memory. You've helped us break the record we set during Radiothon last year!
We're still processing and packing the huge stack of subscriptions that came in, so if you haven't recieved your sub pack yet it should be with you shortly. If you've got any questions about the progress of your delivery please give the station a call on 07 3252 1555 or email radiothon@4zzz.org.au.
Thank you! We hope you're all enjoying your warm inner glow! Thanks for supporting independent community media.
PODCAST PRODUCTION COURSE
4ZZZ are busting open our station doors and inviting you to learn how to put together your very own narrative podcast series. Embark on a 6 week course, teaching you the ins and outs of how to create your own broadcast worthy end-to-end podcast. All you need to do is fish that glowing idea out of ur brain and chuck it in an application. You'll have the opportunity to participate either in person at the station or virtually.
The course will be run every Monday evening from 6:30pm - 8:30pm from Monday, October 3rd through to Monday November 14th with a final showcase night to follow.
Course cost is $15 for 4zzz subscribers, $20 for non-subs (payment on commencement of the course)
Applications for the course close on Monday September 12th, 2022. We have availability for 30 spots so get in quick!
Any additional questions about the course, please feel free to email Nic Huntington on nicolashuntington@gmail.com or Luci McAfee on luci.mcafee9@gmail.com.