Arts Review
Recipe For Relativity @ Anywhere Festival, Cinnamon + Co.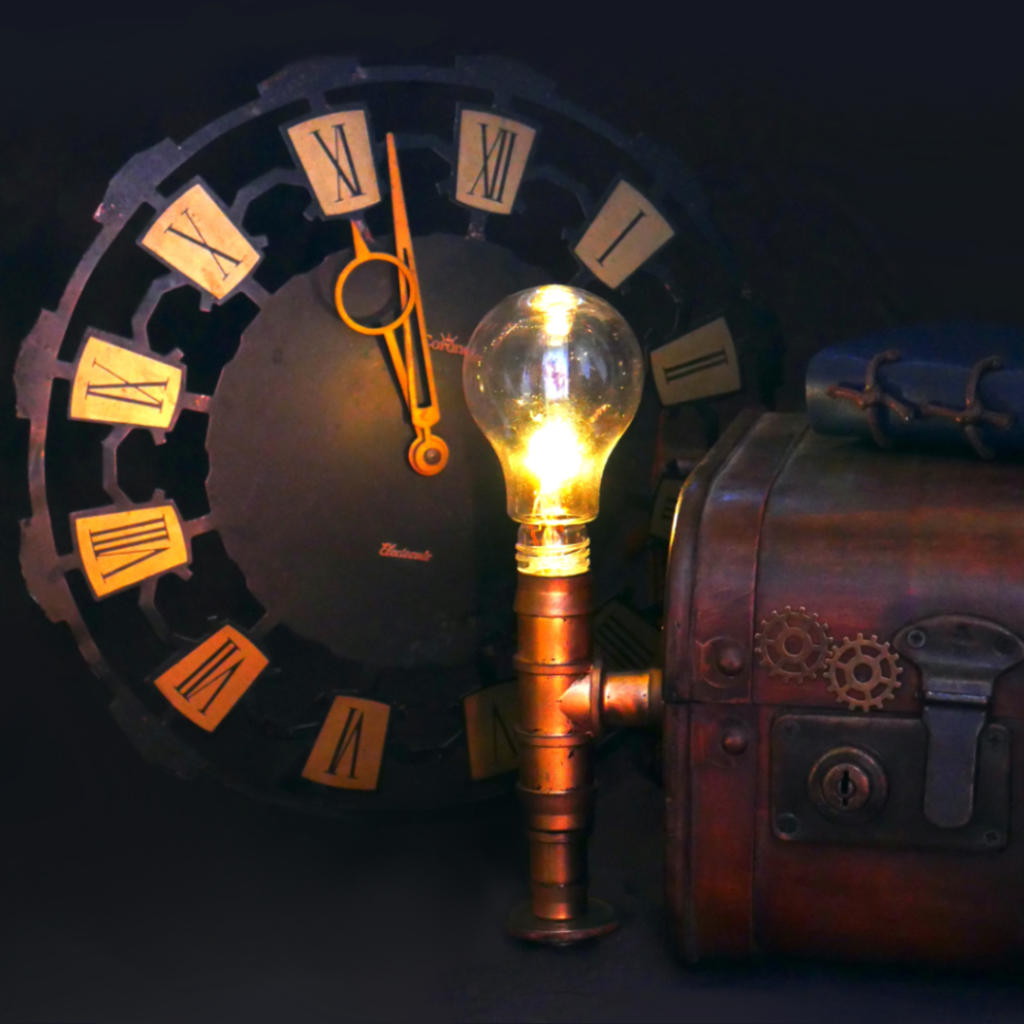 The first thing I thought when I walked into the downstairs floor of Cinnamon + Co, a homely vegan café in West End, was how on earth six of us were going to have the space to experience a fulfilling escape room. The sole actor in the play, Claire Alcock, sat nestled in a booth, fiddling with dials and knobs of a device on their wrist. A box and a suitcase were the only other objects near them.
Any fears – or in fact, any other thoughts at all – were immediately vaporised the moment our team was properly introduced to Hadley Erstwhile Vector, a character I think I'd follow to the end of multiple universes, or at least watch multiple seasons of a show about (watch out Doctor Who—something queerer, steam-punkier, and overall far more exciting is hot on your heels). I was as fascinated by the worldbuilding as I was by the puzzles my teammates and I were solving, and it's no small feat to have both elements of an immersive play balance so well.
When we first set upon the puzzles, our team immediately broke into smaller groups, chattering over each other and over the top of Hadley as they tried to explain more of the world to us. At first, I thought the disorganisation was detrimental to the performance. Very soon, however, the chaos became part of the fun. Alcock did a great job of handling us, managing multiple conversations at once and guiding us towards the answers to the puzzles without breaking character. Clever alternate-dimensional twists on concepts from our world added a dash of humour. The replayability of Recipe for Relativity also became apparent – I'd love to have a few goes at cracking the puzzles, and maybe a few more just to quiz Hadley about their homeworld.
It would also be remiss not to mention the puzzle boxes themselves. Regan Henry, producer, puzzle-designer and prop-maker, has put together some delightful contraptions that are enormously fun to play with.
Recipe for Relativity is an hour of unbridled, delightful chaos – and it's the most fun I've had at a show in a while. My advice? Sit down, strap in, and try your hardest not to get your new best friend liquidised.
- Jay Bowman.