Live Review
Slowdive @ Princess Theatre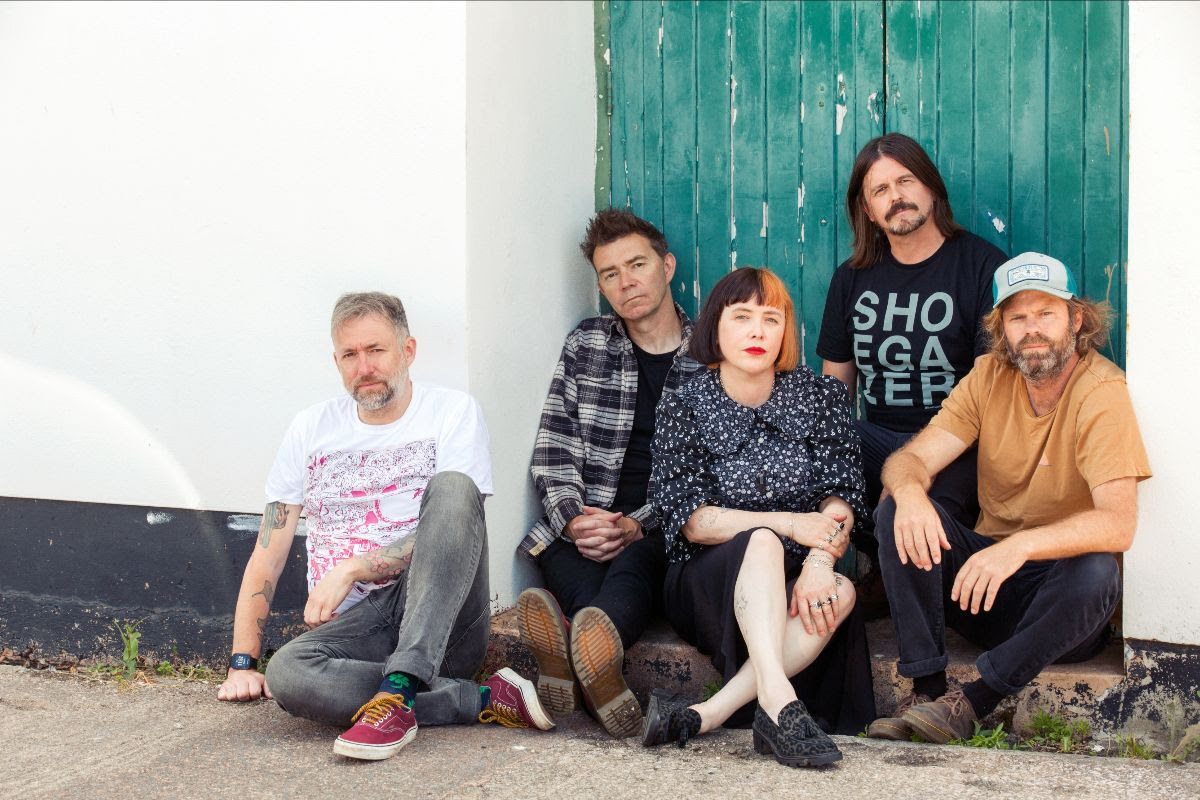 - Slowdive return to Australia after having to reschedule a string of dates from May of this year. Booked to play Daydream Festival slots in Melbourne, Sydney and Brisbane, as well as a small run of side shows, the group had to cancel when drummer Simon Scott sustained a back injury shortly before departing for Australia. Although they promised to return as soon as possible, few expected the group to live up to the word so soon, with the group scheduling shows in Australia in between a short run of summer festival dates in the UK and Japan and large-scale tours across both Europe and The USA. Playing in Brisbane at the beautiful Princess Theatre in Woolloongabba, Slowdive were joined by local songstress, Lucy Francesca Dron, on support.
Arriving for dinner at a nearby restaurant, about an hour before doors opened, I was shocked to see the queue winding out the door of The Princess Theatre and down the street. Even after finishing dinner the line was still significant, resulting in a short wait that caused me to miss the first couple of songs by show opener Lucy Francesca Dron. Opening for a band like Slowdive is no easy feat, however Lucy Francesca Dron met the task head on, putting in a solid performance that entertained the ever growing crowd of eager Slowdive fans.
I was unaware of Dron's music, but listening to the few singles and EPs available online, I could see why she was chosen as support. Her effects-heavy indie rock provided a suitable accompaniment to Slowdive's sound, without being too stylistically similar. Backed by a small band that included her brother, it was obvious that Lucy could barely believe she was given the opportunity to open for Slowdive, stating that the group, "soundtracked her teenage years."
Woolloongabba's The Princess Theatre has really established itself as one of Brisbane's premier music venues after its 2021 renovation. Having undergone numerous rebirths since it first opened as a theatre in 1888, The Princess Theatre has excellent acoustics and an appearance which echoes elements of bygone grandeur, making it the perfect match for Slowdive's ethereal, yet all encompassing wall of sound.
Utilising subtle lighting effects and a backdrop of mildly psychedelic visuals, Slowdive performed a mix of tracks spanning their entire discography, alongside two covers; Sleep by Christian Savill's pre-Slowdive band Eternal and Golden Hair, by the legendary Syd Barrett. Audience interaction was minimal, with the band instead choosing to focus on the music itself, although primary singer Rachel Goswell did briefly address the crowd at rare intervals, showcasing a shy grace that perfectly matched her gossamer vocals.
Unsurprisingly, tracks from Souvlaki, the band's most well known album, and their 2017 self-titled record constituted the bulk of the setlist. Disappointingly, Pygmalion, Slowdive's most experimental record -and my personal favourite- only accounted for one song, the marvellous slow-burner Crazy For You. I was rewarded, however, with two tracks off their eponymous, debut EP, the incredibly beautiful Avalyn and the title track. These two early numbers, for me at least, were easily the highlight of the night, alongside Sugar For The Pill, which, live, sounded even more lovely than on record.
Given that a new album, Everything Is Alive, is due in September, I anticipated a few new and unreleased tracks to be included in the set. However, despite the launch of new single, Skin In The Game, onto streaming services the day of the show, the band opted not to play it, though recent single Kisses was performed near the end of the first set. To say Everything Is Alive is keenly anticipated would be an understatement and while it was a shame there were no further sneak peeks, this minor criticism feels rather trifling given the night had scant few disappointments.
Ironically, despite their now-legendary status as shoegaze trailblazers, Slowdive have endured a somewhat difficult journey. Their early career was marred by critical and public backlash by those who disapproved of the perceived indulgence of shoegaze artists, with the group being unceremoniously dropped by their record label a week after Pygmalion's release in 1995. Over the years Slowdive's output has been reevaluated and it is heartening to see the group performing again, revelling in their well-deserved renaissance whilst continuing to release new music.
Slowdive may not be the most vocal of performers, but their gratification was obvious to all in attendance. Music fans are spoiled for choice these days in terms of the variety of gigs on offer, so much so that sometimes the privilege of such experiences can be lost. It is also disheartening that so many acts charge a small fortune for tickets, then perform with all the enthusiasm of a bank-teller. Live music should be an immersive experience and Slowdive's sprawling, swirling sound is impossible not to get lost in. Even at high volumes, they still manage to sound fragile and fraught with a vulnerability that is earnest and endearing, resulting in a memorable performance that few in the sold-out audience are likely to soon forget.
- Nick Stephan.