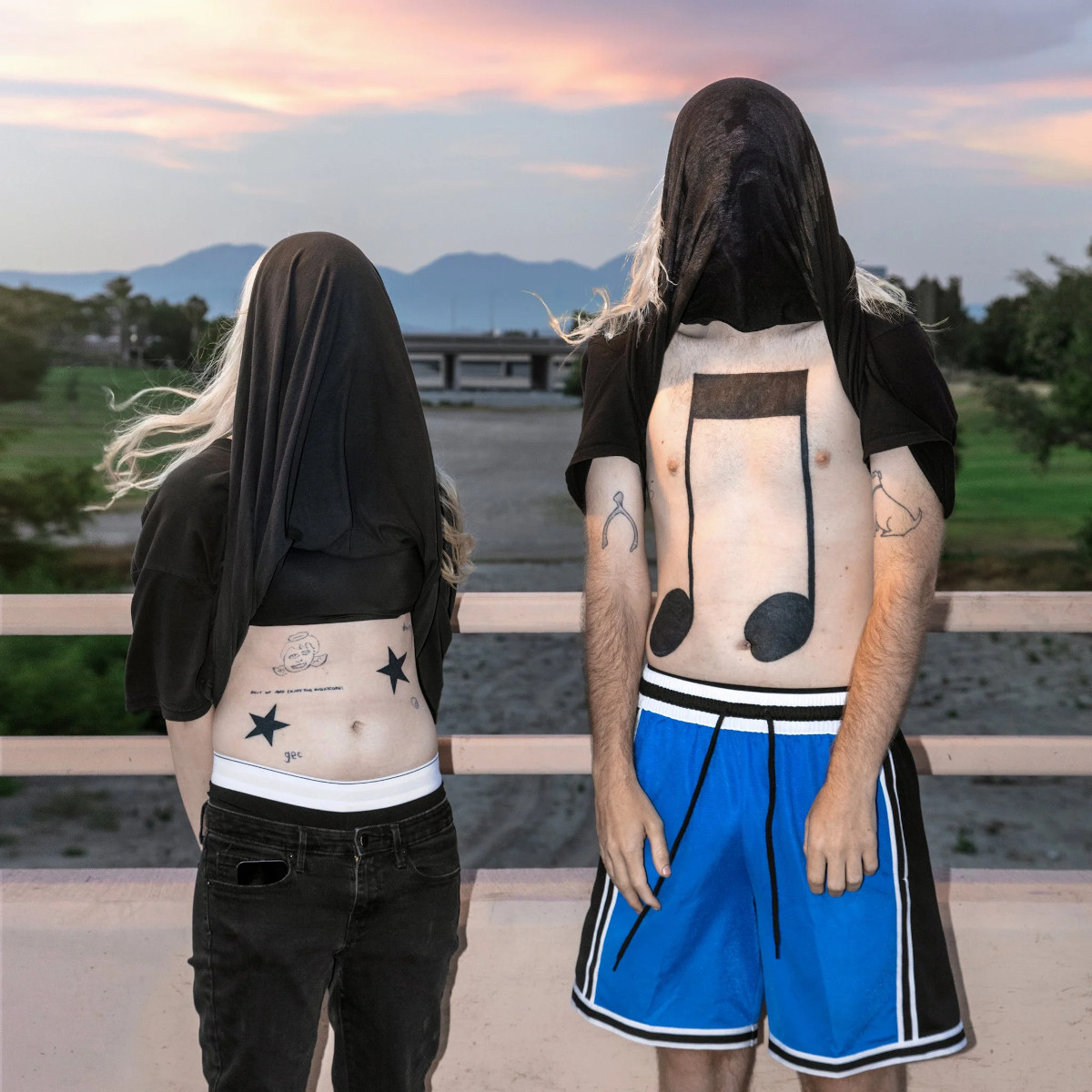 100 gecs
10,000 gecs
Dog Show / Atlantic / Warner
- Gecgecgecgecgecgecgec 10,000 times forever and ever, for all time. In a similar vein to the whole Wavves / Wavvves thing, 100 gecs have today released their true sophomore effort (aside from the remix/cover album 1000 gecs and the Tree of Clues, which is the best remix album I have ever heard in my life), 10,000 gecs. Oddly enough, Laura Les and Dylan Brady have released this album more than a year after touring virtually all of the songs in its tracklist—which has only made me more desperate, absolutely falling to pieces, to hear the studio versions of songs like 757 and Hollywood Baby that filled stadiums with musically forward-thinking twentysomethings about to kill each other.
This is something that 100 gecs could pull off with about as much effort as kicking a garbage can over—even people who showed up to Laneway to listen to Phoebe Bridgers and Joji, while maybe somewhat confused, left with an appreciation for 100 gecs' uniquely abrasive hyperpop.
Laura Les and Dylan Brady are quite literally tattooed with their significant contributions to modern pop music—in the brief period between 1000 gecs and this new release, Dylan Brady has produced for Charli XCX and Rico Nasty among others, actively fighting against the new wave of radio play forcing all pop artists to become cover bands from the '80s and breathing new life into the medium. Laura Les has taken PC music and hyperpop from the far reaches of bandcamp obscurity and placed it on primetime HBO with her single Haunted.
The duo were poised, once again, to change the face of pop music with this new release; and they did so, easily.
More than anything else, this record oozes personality and individuality akin to finding the best musicians you know, clicking with them instantly, and releasing five CDs to your best friends. Except the musicians you know are world class and also the most interesting people in the entire world.
Clocking in at twenty-seven minutes of pure diced caffeine pill madness, 10,000 gecs matches 1000 gecs' energy and quality with a greater emphasis placed this time around on guitar-driven pop. While the explosive 20db synths the duo are known for are still the main setpiece, more songs have tangible guitar leads and their songwriting bends around this. The occasional ska guitar jumps from 1000 gecs are now present on three of the ten tracks in the album (complete with horns).
Billy Knows Jamie, for instance, starts with beatboxing over Brady's telephone vocals, before devolving into the loudest, tone-for-tone perfect shattering noise rock/pop I have listened to since Rip It Off or maybe Unsane. The song takes the best parts of metalcore, screamo, skrams, hardcore, presents them to you, then gets bored and leaves them behind as it moves to another killer radio-friendly single.
This occurs for almost every song on the album but with an amalgam of different genres for each one, bar a few sketches that, while not for everyone, made me genuinely laugh as I grew to appreciate them (see Frog on the Floor and I Got my Tooth Removed). These sketches never outstay their welcome and serve as atmospheric drywall to some of the most hard-hitting pop songs of our generation—like 757 and Hollywood Baby, a masterclass in pop songwriting that will stifle music critics above the age of thirty and blast from dorm rooms and cafés alike.
Laura Les and Dylan Brady have, with 10,000 gecs, once again cemented their unmatched role as the tastemakers of modern pop music. I am waiting eagerly to see what they do next. Until then I'll be listening to Hollywood Baby on repeat until I hear it on the radio.
- Lachlan Bond.