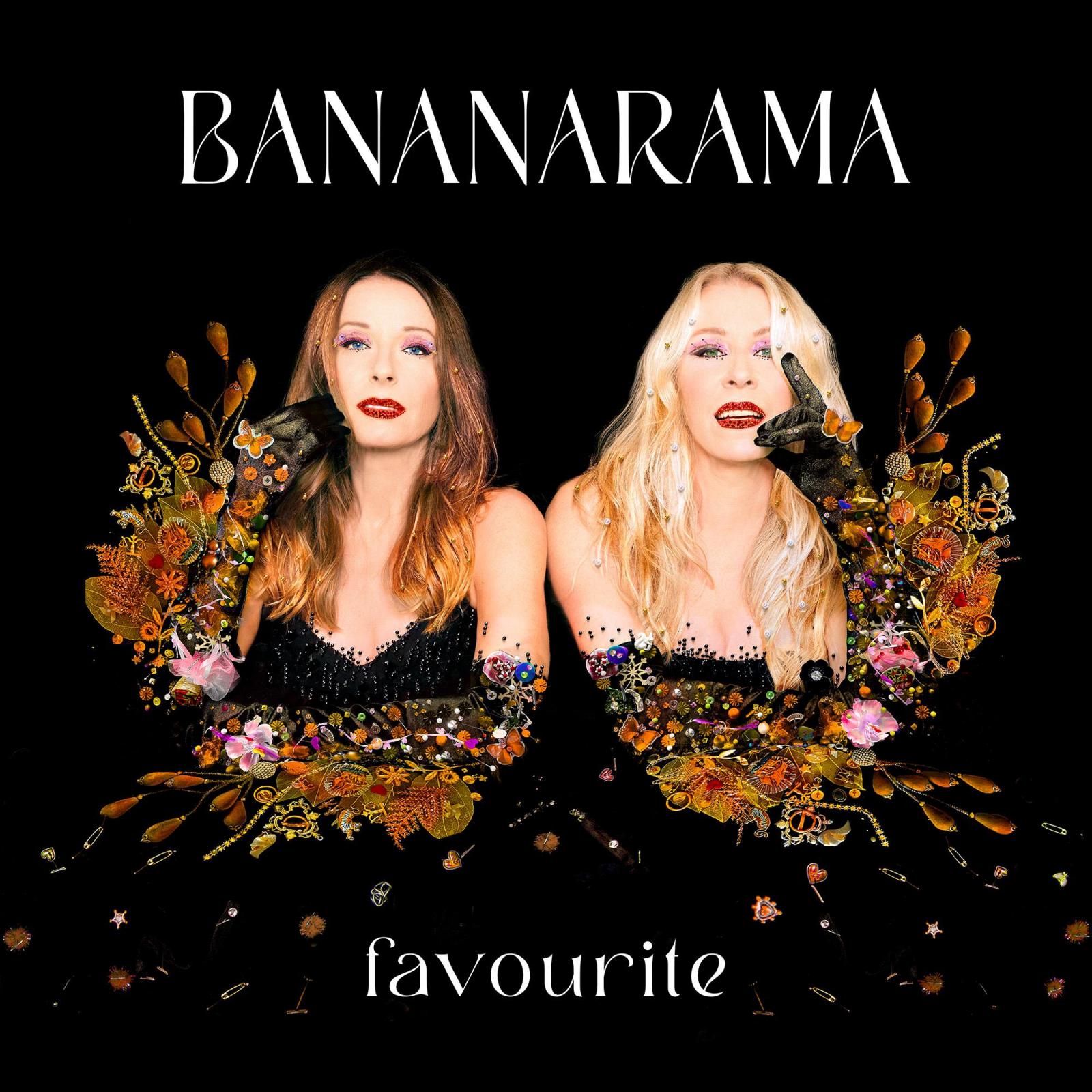 Bananarama
Masquerade
In Synk
- Going forty years in the entertainment business is tough going. Going forty years in the pop music business is… close to unheard of. Most artists have long gone – either into other industries, retired on their fortunes or are wearing angel wings (or devil's horns – depending on your point of view) in the long afterlife.
Bananarama were a staple of the early to mid-'80s, starting out as the "girl group" backing singers to the ska-new wave outfit Fun Boy Three and then achieving massive success as one of the artists sprinkled with the Stock, Aitken & Waterman pop-pixie-dust. When Siobhan Fahey left to form Shakespears Sister in 1988 Keren Woodward and Sara Dallin briefly recorded with Jacquie O'Sullivan before continuing as a duo for the last thirty years. Jennifer Saunders, the creator of Absolutely Fabulous, said that the characters of Edina Monsoon and Patsy Stone are based on the Bananarama duo because she had never met such hard partying, hard drinking women before – and they have not only survived, but thrived, raising families and continuing to write, record, release and perform high energy pop/dance music; maybe Patsy Stone's legendary longevity and stamina isn't so fictional after all.
So, that's the history lesson, save to say that this album was scheduled to be an EP following their 2019 release In Stereo however the pandemic intervened. Dallin and Woodward kept on writing until it was safe to come out from the bunker and collaborate once more with Ian Masterton who has been their go-to producer for their last three albums at least. Masquerade is a very simple album to describe – party. The music harks back to the electro-pop '80s with slabs of the early 21st century house (which in itself is just an adjustment of the plethora of '90's Euro-synth-pop disposable dance tracks which clogged the regular charts as well as dance floors).
Starting off with a cover, Favourite which was originally released (and co-written) by Alice D, who is Dallin's daughter and it's a cracker. No simpering female vocals here – the duo are tough, whip-smart and it all takes place over a relentless drum machine and various synths doing endless arpeggios. It almost seamlessly morphs into Stay Wild which takes you back to that euphoric time when Guru Josh's Infinity… 1990s Time For The Guru promised a halcyon existence as we rushed into the new millennium. Running With The Night is a similar sonic journey, something Madonna might have considered for her Ray Of Light album from the turn of the century or even 2005's Confessions On A Dance Floor.
The title track is very lush and if the tracks around it suggest where Bananarama went musically after their True Confessions and Wow! albums of the mid-'80s, then Masquerade is pure 1986, all ascending chords, empowering lyrics about "you can be what you want to be/so let it be" and grand resolutions that scream for an equally lavish video (and yes, it does have one of those too).
There is barely a let up in the thumping beats throughout the album, Bad Love, Let's Go Outside and Alice D's second track Brand New don't shift much away from the dance floor, though perhaps just a little more over near the bar moving hips and tapping feet. There is a breather with Need A Little More Time where Dallin and Woodward coo lovingly in your ear as the sun sets on your island holiday day-rave before the party roars up again with Forever Young which has another pitch perfect '80's electro vibe and could conceivably be the faster paced cousin of Don Henley's Boys Of Summer. The duo deliver one final dose of endorphin laden joy on Waiting For The Sun To Shine which could be the anthem we all need to get beyond the morass this decade is turning out to be.
You can find fault with musicians who just dial it up and phone it in or just keep repeating what worked once and hope radio programmers and their listeners don't notice for a while. You can find fault with artists who produce insincere, formulaic dross surfing off the work of far more talented writers, producers and performers. You can find fault with faded pop stars who just can't let the limelight go and suffer from relevancy deficit disorder. What you can't find fault with are two women who don't care for all of that and deliver work that puts a smile on your dial, a groove in your shoes and sway on your way. You might not remember this album in five years' time but here and now it's time for a party.
- Blair Martin.