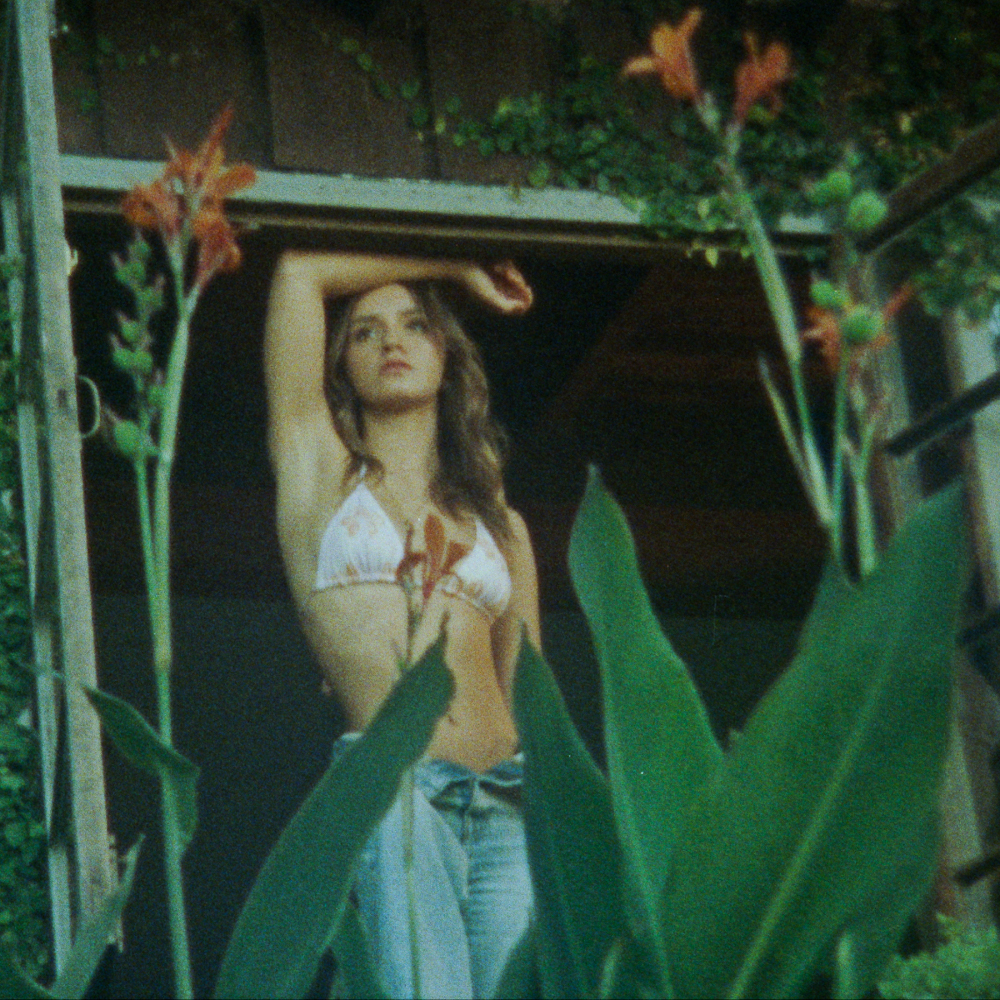 Eves Karydas
Wide Eyed
Dew Process / Universal
- Wide Eyed is the newest release from Eves Karydas and it comes just after her decision to move away from the outdated expectations of women in the music industry by taking her career management into her own hands. At just twelve minutes long, Wide Eyed marks the start of something new for the Brisbane based indie pop artist.
The EP, which follows on from the ARIA winning Reruns and her 2018 debut album, Summerskin, is a story of great love: and like the emotion, it's a bit of a roller coaster. Fun and exhilarating with some softer turns and simmering sentiments reaching a climax with the final track. This four song collection is the first step in Karydas' journey from the hot girl stereotype, into an artist reclaiming her authentic voice.
On first listen, it's clear that Wide Eyed exudes more confidence than Karydas has previously shown. Each of the four tracks has a different and distinctive sound - transitioning from a soft pop introduction to a soulful lament, before switching back to an almost Complicated-ish sound and finishing with an upbeat electro-pop banger. It's a love story but not just romantic love, there is a deep level of self-love reflected in her words.
The second track on the EP, Last Night When We Were Young, was written while Karydas was holidaying in Stockholm and co-produced by Dan Puusaari from local Brisbane band Cub Sport. It's a tender, deliberate and unhurried track that's pared back by the simplicity of a single guitar. This slow burner builds beautifully with the inclusion of a big string sound. It's soft, relatable and transcendent as she reminisces about young love while navigating the road to adulthood. The combination of such an intimate personal confession and the sparse, atmospheric sound shows both vulnerability and emotional honesty that is refreshing in the pop music genre. It feels a like a fusion of Thelma Plum's raw edginess and the breathy emotive harmonies of Ellie Goulding, which combined have made a great, yet non-traditional love song.
If you are an Eves Karydas fan than Wide Eyed will not disappoint; and for those who are undecided there is still a lot to like, so it is worth the listen. While writing this review, I myself listened to it close to ten times and it wasn't offensively annoying by the end, which I think is a good sign. I wouldn't say the change to her sound is colossal but there is a greater level of perspective that wasn't there in her earlier work; and if you don't like it, hey, it's only twelve minutes.
- Andrea Peirce.