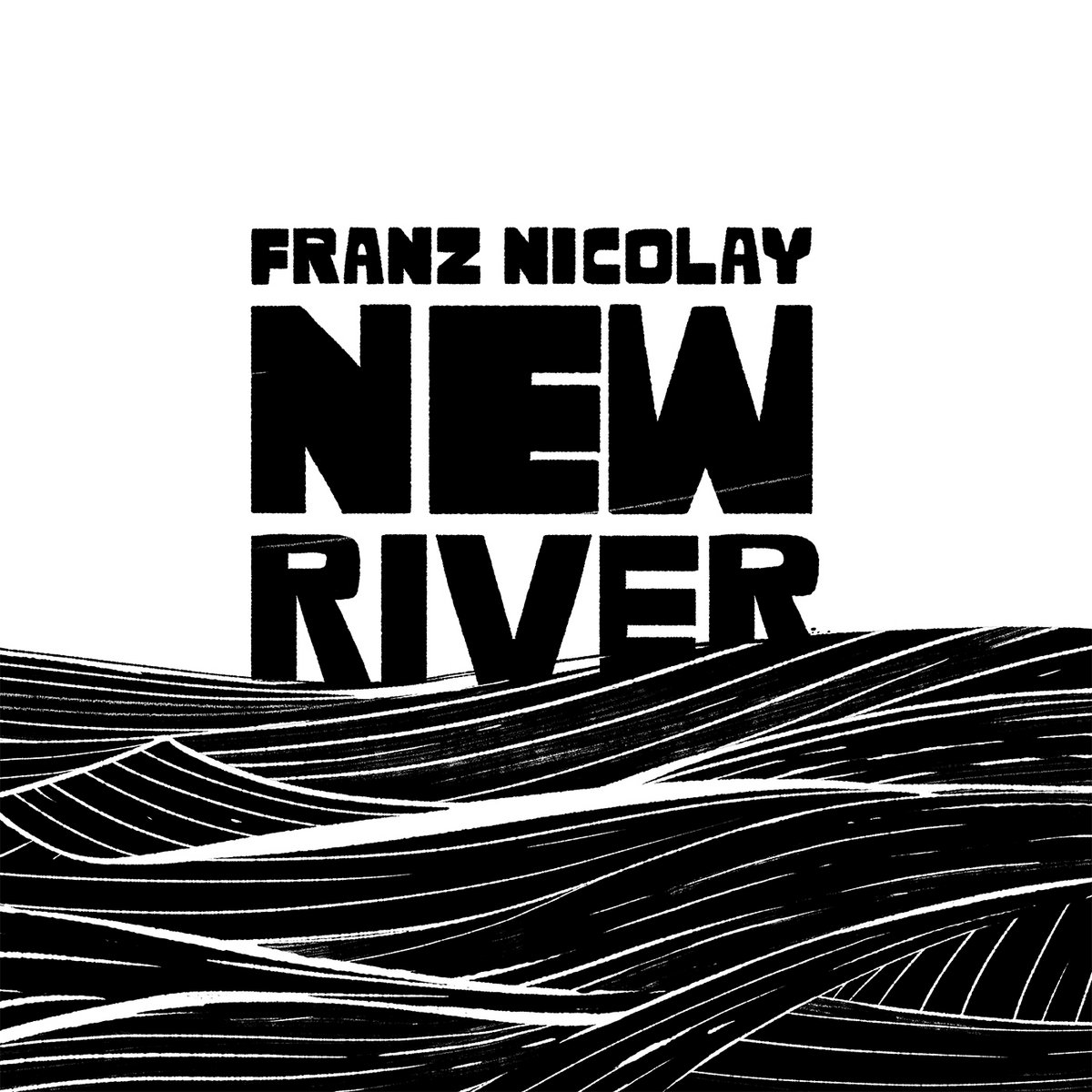 Franz Nicolay
New River
Don Giovanni / Redeye
- New River is the sixth solo album from New York based composer, multi-instrumentalist and singer-songwriter Franz Nicolay; though Nicolay is best known for the six albums he has made playing keyboards in everyone's favourite literate bar band The Hold Steady.
These days Nicolay is back on the keys for The Hold Steady, though he did famously leave in 2010 when he began his solo career. He memorably described his reasons for leaving as "I was kind of a fox in a hedgehog band". He elaborated "they have their one big idea - making literate, wordy lyrics over big anthemic rock… This is going to let me indulge a lot of different ideas."
Nicolay's early solo work then was an experiment in punk rock vaudeville shows. He has gradually returned to his love of classic rock though, and on New River he at times is actually sounding more like vintage Hold Steady than The Hold Steady is these days – especially on the anthemic Your Ode Played By French Horns.
It's certainly interesting to track the direction both artists have taken. Hold Steady songwriter Craig Finn has also been making solo albums for much of the last decade. His songs though are mostly sad sounding depictions of middle-aged regrets and quiet desperation. Finn's album from this year, A Legacy of Rentals, certainly continues that trend; as did last years Hold Steady record Open Door Policy.
Nicolay on the other hand seems like a true believer in the youthful exuberance that was the subject of so many Hold Steady classics. New River is full of singalong choruses, epic arrangements and lyrics frequently about hanging in there and finding hope for the future. Album opener Wandering Star sounds melancholy and begins "Want so much more than I got / Got so much I don't want", but it is about refusing to give in to bitterness and instead finding meaning in the pursuit of dreams and the moments of beauty.
There is plenty more in that same theme. Your Ode Played By French Horns is full of great lines like "Don't start with the good old days, start with the bad new ones… You gotta bloom where you're planted, even if it's not the place you chose"
Nicolay can still channel the optimistic spirit of punk rock and bohemia too, in lines like "Pour another round, whatever, surprise us / A toast to crazy love and the trouble it buys us" or "Bring spirit, bring song / Bring warmth and wine to my table"
It's hard not to compare the songwriting trajectories of Finn and Nicolay and see them as different ways of artists entering middle age. It's also hard not to have at least a little bit of Nicolay's ample enthusiasm rub off on you when listening to the joyous music and poetry on New River. The closing title track is one more pep talk to sing along to and gives us one more great line worth remembering: "There's a pretty bad sound coming from the right front wheel / But not too bad if you sing along in key".
- Andy Paine.