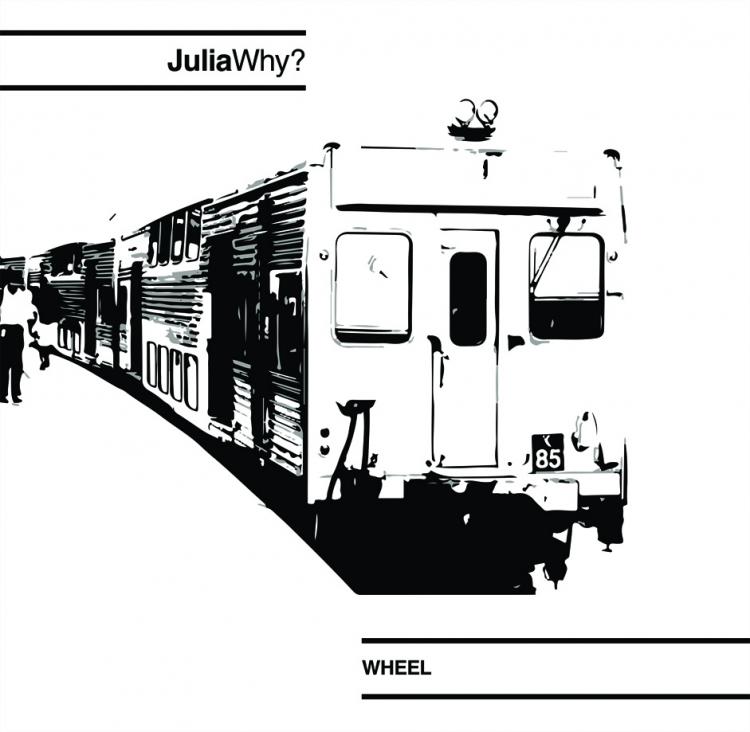 JuliaWhy?
Wheel
Exxe
- Riot grrrl never gets the appreciation it deserves. Sure, female vocalists are often positively compared to Kathleen Hanna, and everybody loves Sleater-Kinney, but it's still fairly rare to hear a new album drawing any kind of obvious inspiration from the golden age of feminist punk. Spanish post-punks Mourn borrowed heavily from early Sleater-Kinney on their self-titled debut album earlier this year, and Vancouver fuzz pop band The Courtneys share a family resemblance in the vocals: sharing something of the narrative voice and energy of the original riot grrrl scene. But they remain the outliers in an international alternative movement drawing most of its inspiration from traditionally more masculine musical sources.
This is neither the time nor the place to speculate on institutional sexism in the music industry, but the relative lack of bands with identifiably feminist musical references does increase my excitement when I discover one, and from the very first tracks of Sydney act JuliaWhy?'s debut album Wheel, I knew they were on to something special. The vocal influences from Bikini Kill singer Kathleen Hanna are overt and refreshing, most audible in the sing-song melodies of shoegaze punk track Bride To Be, or the Le Tigre-esque shouting in energetic surfgaze track La La Love.
Sixth track Flowers features wall-of-noise guitars and a languid, psychedelic beat, the instrumentation flawlessly accompanying a soaring ode to modern love. "He can't afford to buy me flowers / But he goes down on me for hours," singer Julia Wylie croons, sharing a female perspective on a distinctly contemporary romantic relationship. But it's not all dream-pop and 60's psychedelica, with tracks like I'm Not Gay But My Boyfriend Is and Painkiller mixing the driving post-punk of Soviet Soviet and Protomatyr with shoegaze and riot grrrl influences. It's a winning combination.
Wheel is only twenty minutes long and never lets up on the passion or the energy, so there isn't really any reason not to check it out. It's a high tempo, explosive combination of riot grrrl, shoegaze, post-punk and psychedelic rock. Their sound is raw and novel, and the band is from Australia. What more could you possibly want? Get into them today, before they're super famous.
- Matthew Stoff.