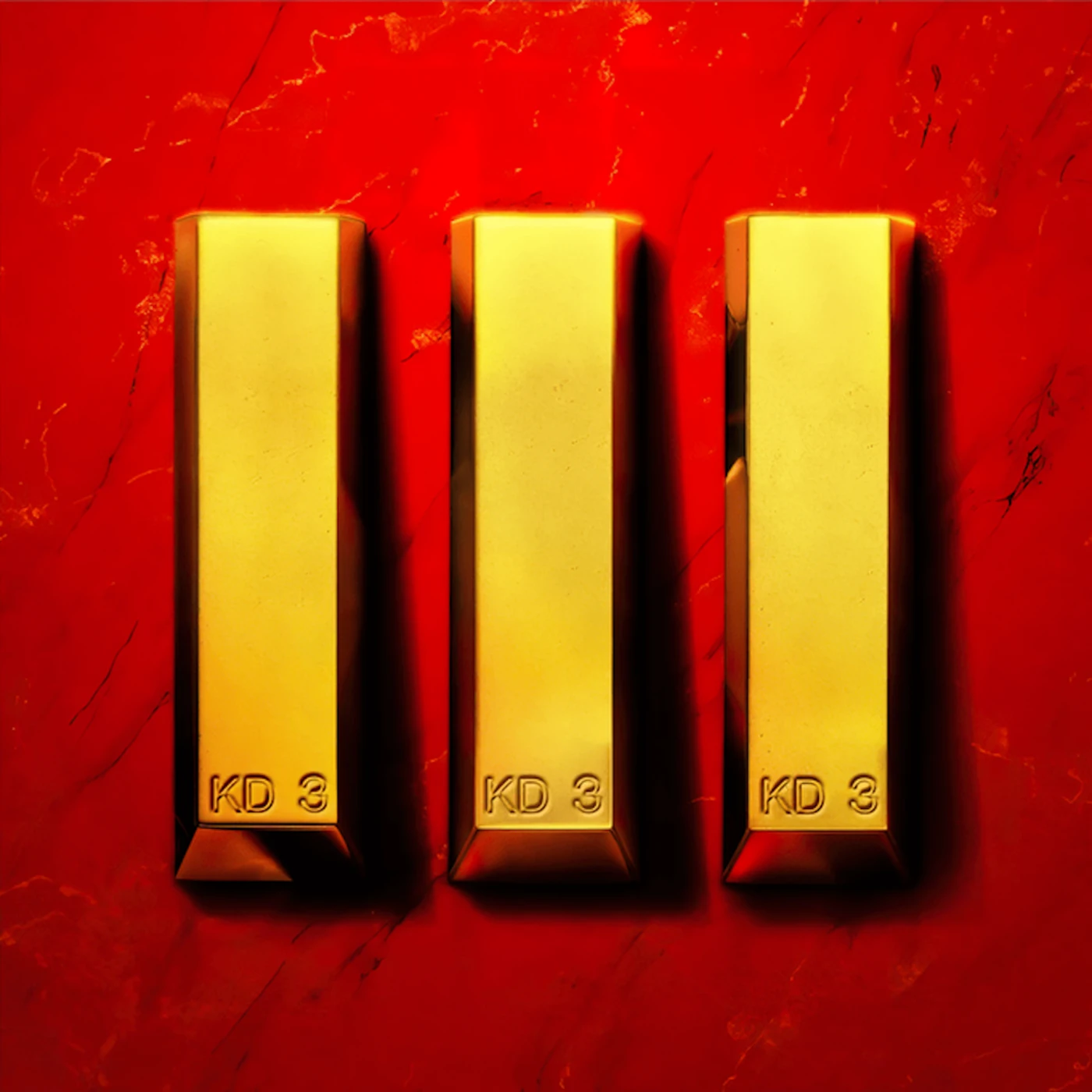 Nas
King's Disease III
Mass Appeal
- It's hard to contain my excitement at this one. Nas and Hit-Boy have been on an absolute roll since 2020 with the progress in quality that has been the first two King's Disease records and then last year's Magic. Nas has nothing left to prove, thirty years into his career, but you wouldn't know it with the high-quality performance he and Hit-Boy continue to strive for. If there is any rapper alive who can prove hip-hop needs its veterans, it's the Queensbridge native himself.
Legit promises to be "blacker than Black Panther 2" and that level of celebratory love is immediate as Nas prepares his verse for the first minute through a soul sample met by audience cheers. It's when Hit-Boy drops the beat that the song really kicks into gear with an incredible swinging piano and pounding drums. Nas is unmissable as he demands the audience ditch the block for a legit career to reap the rewards that come with avoiding crime.
Thun sees Hit-Boy in his pocket as he takes boom-bap to a modern place with repeating violins, subtle bass and classic drums that still feel years ahead. Nas' flow is incredible and one of the best performances this year. Each verse is impressive as Nas depicts his hometown, laughing with Jay-Z over their previous beef and slight mention of fashion choices that paint a vivid image. Nas claims on the track he's "making a classic tonight" and the attitude matches the end result clearly.
30 belongs on the next Creed soundtrack, feeling like one long, championship-winning fight. There is no simpler way to depict the successes of a career then when Nas simply declares "going on 30 summers". Hit-Boy's energetic synths back a singular Nas verse in which he reaps all that he has earned while looking pack at the past three decades. It's nice to hear a little classic hip-hop shade too, with bars thrown at legendary producer Pete Rock over a financial dispute.
Reminisce is the closest track to the previous KD 2 as Nas once again looks on his career. However unlike the history tracks of that record, Nas decides here that he no longer wants to look at the past, because he's loving where his life is at. Hit-Boy provides a gorgeous soul sample with really impressive wiring synths. To provide the contrast in time, Nas switches to a more modern flow for the last portion of the track as Hit-Boy backs with a simpler, cleaner drill beat.
WTF SMH is a rare track on the project that I'm not completely sold on. While I love ninety percent of the piece, Nas incorporates texting slang in a very boomer fashion that comes off as out-of-date and cringe. Thankfully, outside of this, Nas raps incredibly well, especially on the second beat of the track which features one of his best verses in the entire project, except for when he yells "slatt."
Once a Man, Twice a Child is a great concept track as Nas discusses the fact that he is gradually reaching an age in which his body may give out on him either physically or mentally; hence once again becoming a child. Hit-Boy's production is softer with emphasis on slight, classic West-Coast synths that sound like a setting sun. I love Nas' version of living for the moment on this track by exclaiming the fact that, yeah, his old girl was good but have you seen his new girl though?
Beef is a classic Nas allegory, in the vein of I Gave You Power, with Nas taking the narrative perspective of rap beef with the heavy emphasis on all it destroys and the lives it takes. Hit-Boy is once again more subtle with the production but it works through slapping drums and cold, ominous synths. While not my favourite Nas performance on the record, the track is thought-provoking and Nas really puts all he can into delivering on the promise of the concept.
It is hard to not praise King's Disease 3 through and through as this record simply gets better with every listen. It is downright astonishing that a nearly fifty-year-old rapper barely misses once on sixteen tracks with no features in sight. While I might still prefer Magic, King's Disease 3 represents Nas and Hit-Boy at the height of their powers. If there were ever a record to prove the Illmatic curse well and truly dead, it's this one.
- James Chadwick.