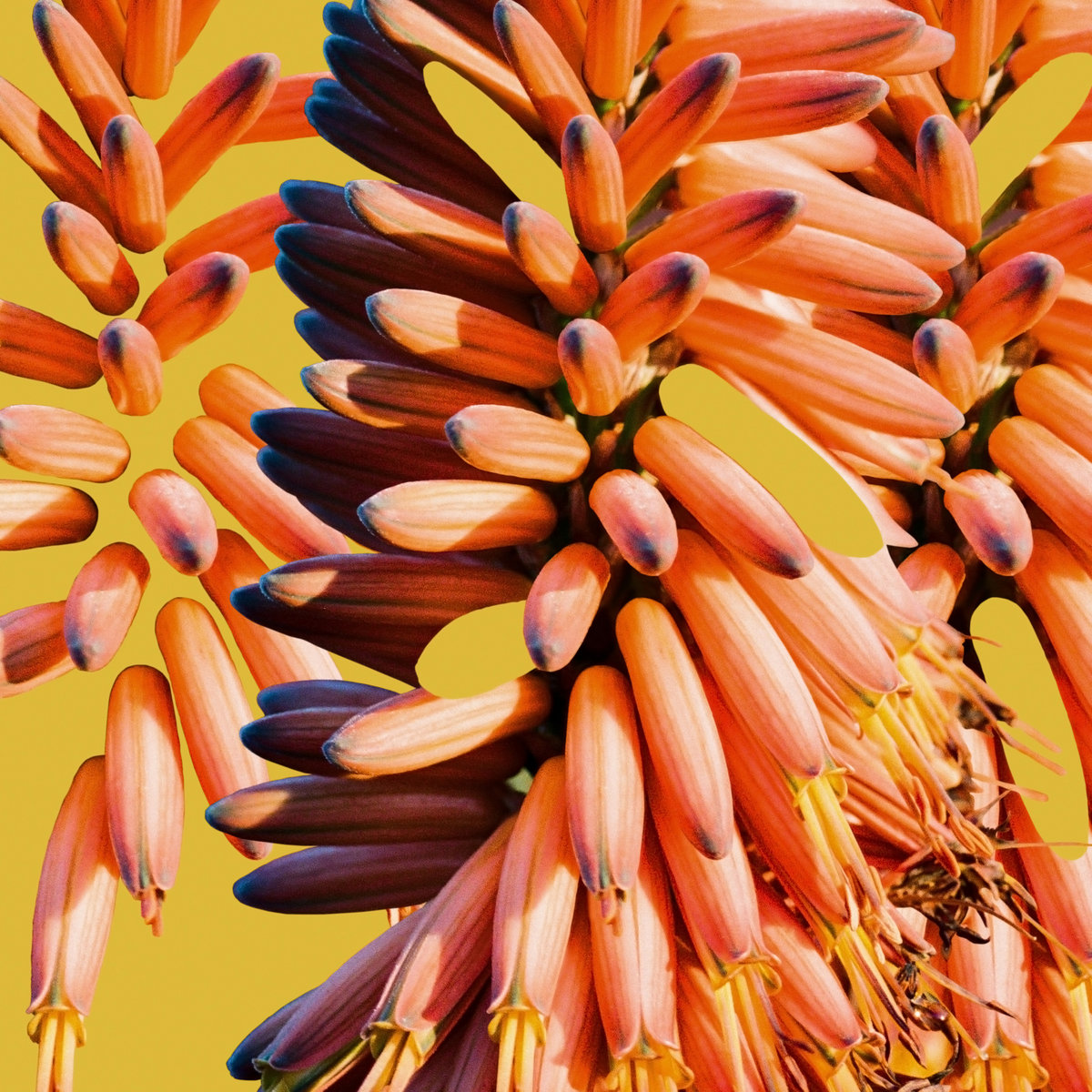 Sampology And Charlie Hill
Galaxy
Middle Name / Hopestreet
- Collaboration is a key element of the work of Sampology. Sam Poggioli has described it as a necessity in the cozy little beats scene of Meanjin / Brisbane, where he came up. Unlike Naarm / Melbourne, where he also spends a lot of his time, there simply aren't enough folks about for you to be a purist, to surround yourself with fans and fellow-travelers for just one sound. Per force the funk musos hang out at house shows and you'll find all of the aforementioned grooving at a jazz gig the following night. All the way along, whether working explicitly in a group like Middle Name Dance Band or under his own moniker, Sampology is never really on his own. Always reaching out to other sonic explorers and tripping to new places in a Galaxy of sounds.
This time round is, once again, slightly different to before. Sam hooks up -at album length- with an old compadre, from back in his uni days, jazzy drummer, Charlie Hill. The skins man was hanging out in Europe a little while ago, where fusion is very fashionable: electronics and live sounds bleeding into each other all the time. Coming back home he was keen for some more, so he tapped someone he knew who'd been doing it for years, Sam Poggioli. Sam brought his MPC as Charlie thrashed out the rhythm on his kit and together they visited the stars.
They've clearly had a lot of fun together and have been more than happy to bliss-out, sometimes at great length. This is very aptly demonstrated by the LP's first cut, an enormous thing, a stellar-megalith, in keeping with the galactic theme. Charlie whirs along like a funky perpetual-motion machine, while Sam deploys ringing vocal samples and sweetly ambient synth sounds. I've probably compared too many things to Orbital's classic Halcyon-And-On-And-On, over the years, but the similarities here stand out too strongly to go without mention. I think they probably don't need an excuse to do it -Sam and Charlie are clearly having a great old time, as I said- but recreating that vibe with an actual drum-kit is a pretty sweet twist.
Like an epic cosmiche journey you could almost smoosh everything here into one long freakout over a slightly funkier than usual motorik beat, but Sam and Charlie have helpfully divided it up into mostly little tracks so you can more easily hear the refined stylistic variations as they occur. Sunrise, for instance, clicks up the bpm, just slightly higher for a smoothly speedy funk, probably the sickest beat on the record for Charlie if not the most complex, overlaid with occasional dubby echoes. For some reason it always seems like this is disco, even though it really isn't.
One of very few other guest spots on Galaxy gets snapped up by Meanjin chanteuse Tiana Khasi. It's a very Euro style of dance music, pairing pretty traditional dance diva-ing by Khasi with an off-the-wall syncopation in the rhythm section. I've heard a lot of this sort of thing on the !K7 label and the style has local fans, like Tim Shiel. Khasi brings some melancholy longing to counterbalance the joy of space travel that infuses so much of the record.
Wind & Willow is much more science-fictional than I remember Mole, Badger and Toad ever being before, but I'm cool with it. Choir Hook pastiches together weird synth sounds into a collage of strange synth-funk and …I don't know where the choir is, guess I'll have to ask Sam and Charlie.
Merinda takes some very percussive vocal samples from Merinda Dias-Jayasinha and makes for a Swingles Singers sound set over a sultry, latin beat. At nearly five minutes, it's one of the longest cuts here, outside of that opening behemoth and that allows for a long, fairly minimal build before we get some ringing synth harmonies and string samples delivered in scatter-gun blasts. Definitely one of the more conceptually interesting efforts on the record. Stars And Percussion closes out Galaxy with what sounds like a weird recreation of a funky New Orleans Second Line march, before we get an even stranger little bass solo; it's your universe guys, you go where you want.
I do almost wish they'd reversed the tracklisting, because it feels like we begin with a bright, burning sun and trip out on the solar winds to the colder edges of known space. I suppose Galaxy sounds like what it is, the beginning of a new collaboration, where our courageous duo are journeying out and away into the strangeness at the fringes. On the way they've found lots of neat little ideas spinning away like spiral arms from the central jam. I may run out of allegory if I keep going like this, but I'd be as self-indulgent as to describe Sam and Charlie as astronomers or astronauts, noting down what they find as they gaze with fascination at a new bit of the night sky. I'd love to return again, to this collaboration, as Sam and Charlie flesh out their findings, I think there's a lot more to come; after all, the galaxy is a very big place.
- Chris Cobcroft.