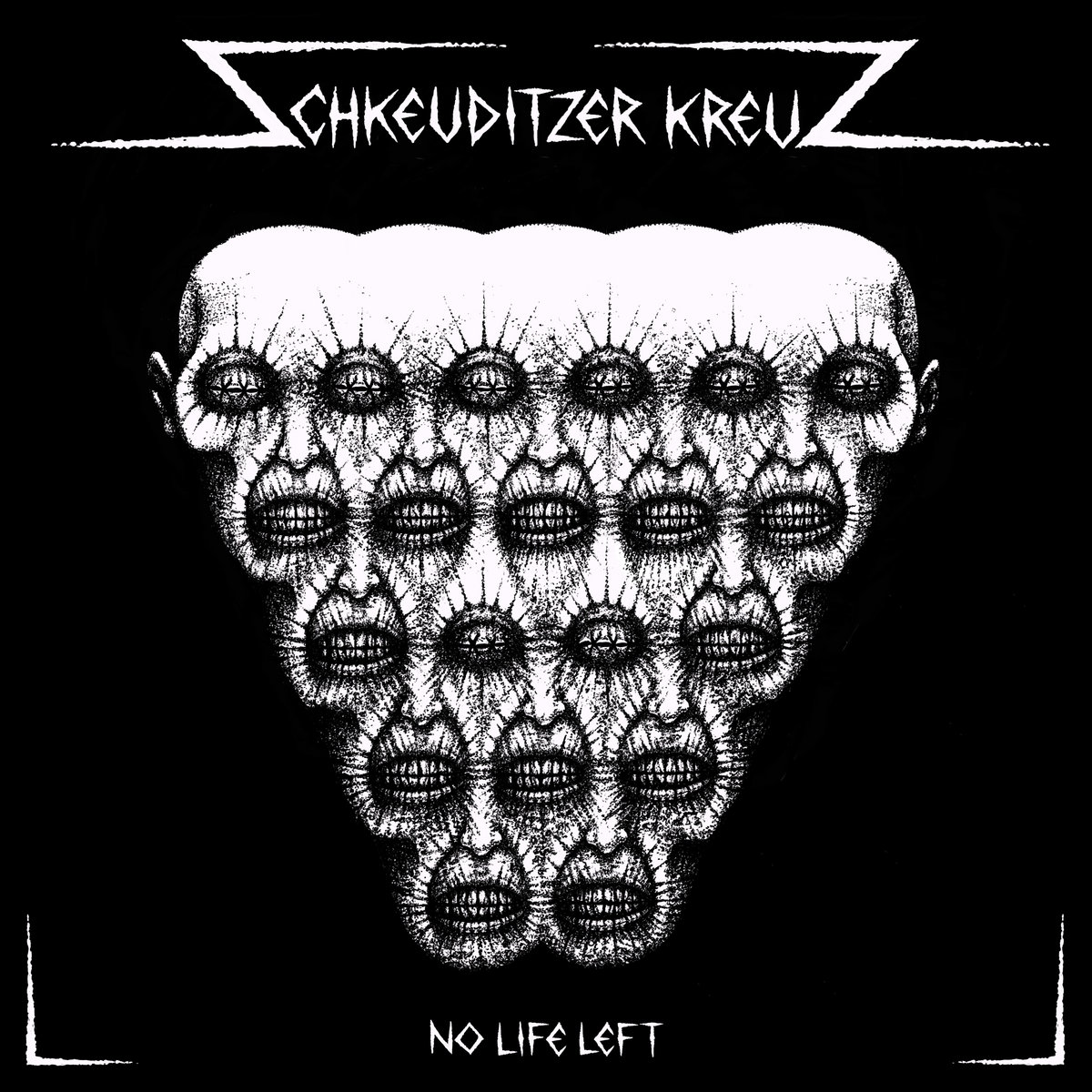 Schkeuditzer Kreuz
No Life Left
Bad Habit
- Anyone who has delved into the back catalogue of Schkeuditzer Kreuz will already be aware of the project's penchant for grinding electronics, disquieting samples and savage, distorted beats, over which mastermind Kieren Hills howls lyrics of anger and despair.
The last long player under this name was 2021's Isolated And Alone, which expanded Hills' state-of-the-planet address into an unrelenting but sonically satisfying portrayal of a world gone mad.
Wrapped in slightly Giger-esque artwork, his latest collection of tunes No Life Left is no less abrasive – if anything, he sounds heavier than ever – but the songs here are more visceral and immediate. Opening track No Redemption gets straight down to business with caveman Front 242 beats and a cinematic synth hook, Hills' voice distorted into a kind of cyber-death-metal growl.
The single Joy is not pretty either, a journey into the vortex accompanied by unsettling laughing, the ever-present crunching rhythms, migraine sonics and Hills gruffly speak-singing into society's self-created void. The pace picks up to a futuristic rockabilly stomp in Second Life, the samples indicating folks' tragic obsession with guns, while guitars are let off their leash for some supremely trebly riffing.
While Isolated And Alone reflected the unsettling blend of rage and ennui that accompanied the pandemic, No Life Left seems to critique the fallout that followed and continues to affect our absorption of information in the post-truth age. Album closer Inside World sums it up with a disembodied voice that tells us "Perception is reality, whether it's true or not".
In summary, this is an ever-topical soundtrack to the apocalypse, equally suited to noiseniks, industrial music afficionados and anarcho-punks – or anyone who can have a good time with bad time music. A sonic tapestry of fury, if you will. And you can dance to it.
- Matt Thrower.