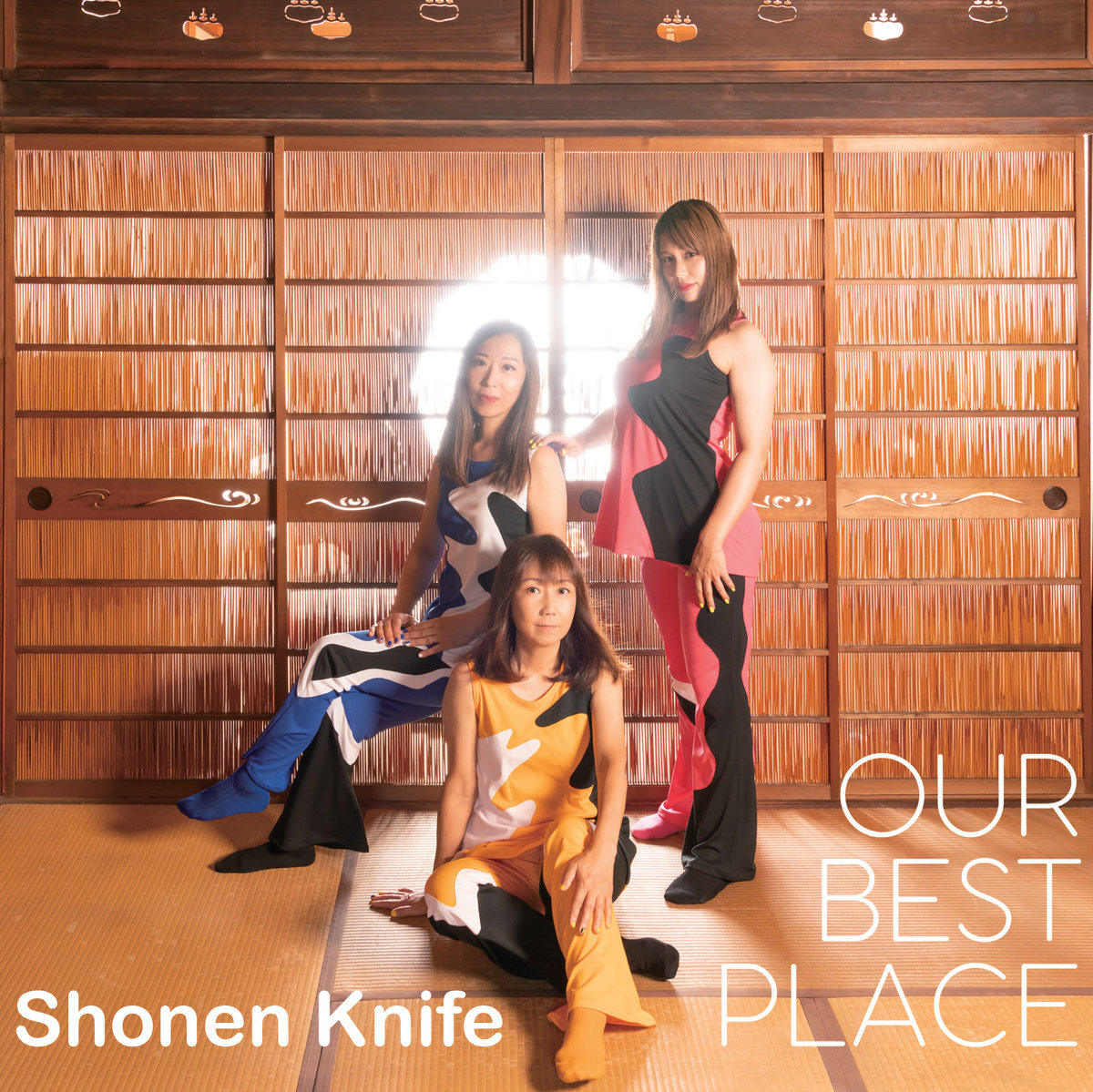 Shonen Knife
Our Best Place
Valve / MGM
- There is more than meets the eye AND ear when it comes to Osaka punk-pop veterans Shonen Knife. Justifiably known for their matching outfits and fun-filled, fuzz-drenched love letters to The Ramones, there is a deeper, feet-first love of music at the core of the band. More than mere copyists in bright Supremes dresses, the group have taken their primary-coloured rock & roll along its own merry path since forming in 1981, under the leadership of lead singer/guitarist Naoko Yamano. Her songwriting and feel for hooks are at their sharpest on new album Our Best Place, while her sister bassist Atsuko and drummer Risa Kawano add urgency with their rumbling rhythm section.
Lyrically, things are as simple and eccentrically weird as you would expect for a Shonen Knife record – tributes to food abound in Spicy Veggie Curry and The Story of Baumkuchen, the latter of which celebrates the joys of the German spit-baked cake that acquired enormous popularity in Japan. The simple pleasures of life are a recurring theme in Shonen Knife's songs and these are duly revisited in Nice Day and Afternoon Tea.
It's not a Shonen Knife album without those fuzzy punk pop gems, and we get a bunch of them, including mighty opening track MUJINTO Rock, the 2023 English-language version of Girl's Rock and the garage blast of Ocean Sunfish. Nice Day includes a neat tip of the hat to Pretty Vacant, but this tune's emphasis is on a more jangling atmosphere like mop-top era Beatles. Afternoon Tea stomps along in a manner suggesting a collision between Ray Davies and glam rock, while any number of B-bands (Beach Boys, Byrds, Big Star) are evoked in the whimsical Better.
The new Shonen Knife album could not be the work of any other band, yet there is enough versatility in the song styles for it to avoid fading into the background or becoming "samey". It clarifies the band's long-loved strengths while also reminding the listener of the carefully crate-digging approach to Shonen Knife's aesthetic and sound. The result is an undeniably fun album made by serious music-heads.
- Matt Thrower.