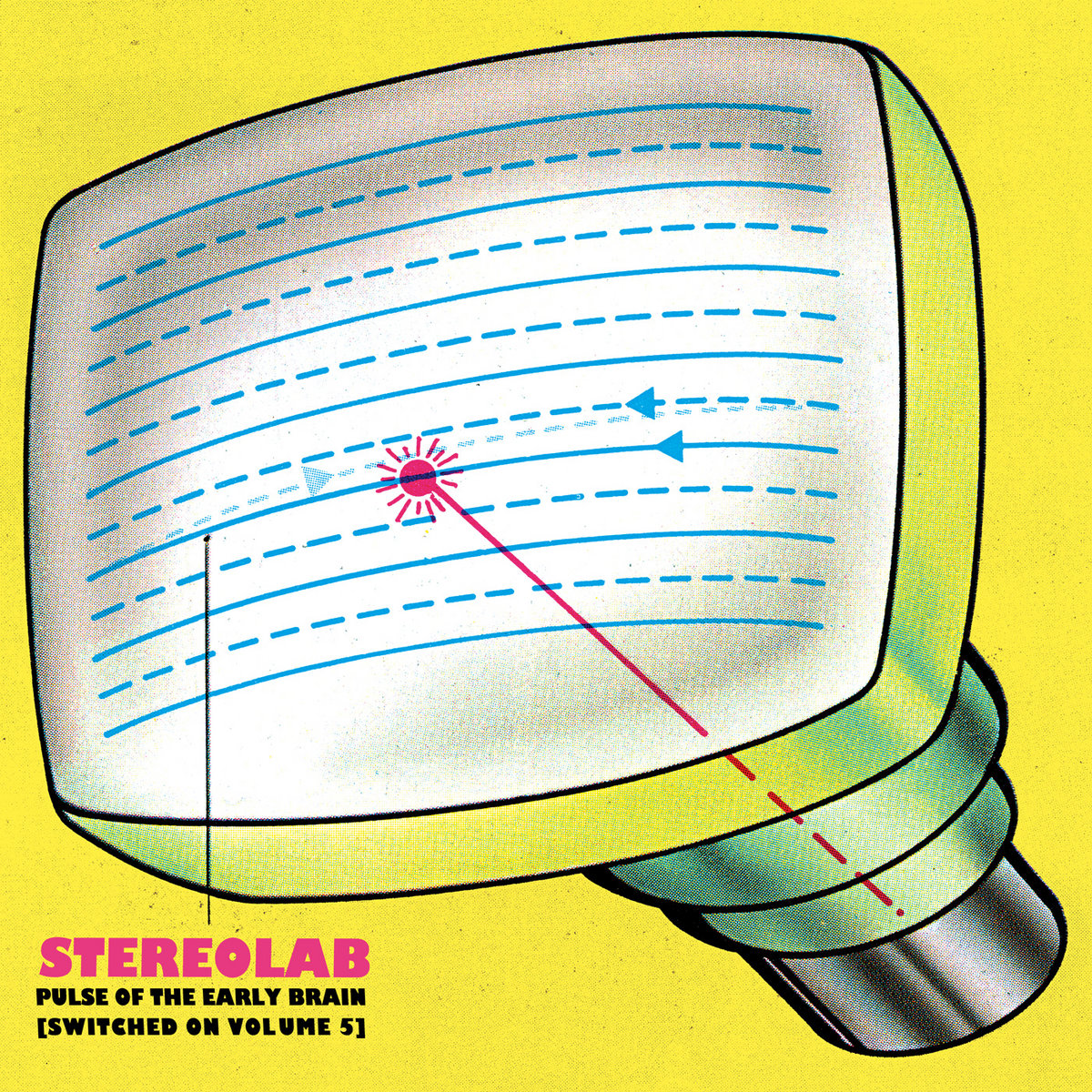 Stereolab
Pulse Of The Early Brain [Switched On Volume 5]
Duophonic
- Stereolab are back to boost their Switched On series, with the avant-pop deconstructionists enthralling with yet another collection of genre-leaping invention.
Pulse Of The Early Brain – Switched On Vol. 5 features music recorded between 1992 and 2008, the diversity, range of production/arrangement techniques and various musical paths creating an elegant, almost professorial excursion into various types of pop, exotica and avant-garde experiments.
For many, the big drawcards of this collection include the 1997 Nurse With Wound collaboration EP Simple Headphone Mind and (on physical editions) the sought-after Low Fi EP from 1992. The latter is the more essential of the two, showcasing the group's noisier side with their trademark pop hum enlivened by primal Velvets thump and squalling, distorted organs. The title track Low-Fi is like Sister Ray distilled into five mantra-like minutes.
The Nurse With Wound tracks are more challenging, two tracks taking up just over half an hour as bip-bop drum machines scuttle along to voice experiments and musique concrete, kinda like Harmonia jamming with Pierre Henry – not for everyone, but there's wealth for the weirdniks out there.
There are plenty more surprises – Robot Rock is an unreleased collaboration with sculptor Charles Long for whom they previously worked on a more austere series of songs called Music For The Amorphous Body Study Center. By comparison, Robot Rock is a straight-ahead Stereolab pop chug. Continuing in this accessible tradition is 2008 outtakes Spool Of Collusion, the electro-squiggles of Magne-Music and the post-disco fizz of The Nth Degrees.
We even get one of their most beloved songs Cybele's Reverie sounding string-laden and lovely in a live performance at The Hollywood Bowl in 2004.
From the esoteric to the familiar, Switched On Vol. 5 shows the vaults bursting with exceptional material from these timeless travellers.
- Matt Thrower.