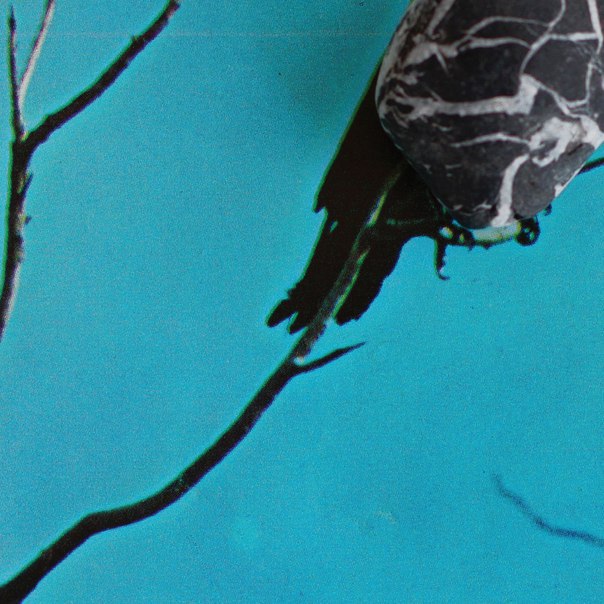 Tangents
Stateless
Temporary Residence
- While calling your band 'post everything' is on par with 'invitation to a narcisstic strokefest', some records are too strong to be held back by even the most egregious crimes committed in their press releases. I can just about guarantee that Tangents will give you enough to chew on to remove the slightly vomity taste in your mouth. Actually, whatever personal mileage you get from cerebral but propulsive, jazzy beats, this is one of the strongest releases of the year so far.
Stateless is the second full-length for what is a supergroup of sorts: comprising Ollie Bown (Icarus, Not Applicable), Adrian Lim-Klumpes (Triosk, 3ofMillions), Peter Hollo (FourPlay String Quartet) and the duo Spartak (which is also Evan Dorrian and singer/producer Shoeb Ahmad). That's a lot of scope already: from avant-garde jazz to neo-classical, downtempo, idm and experimental electronica.
It's also quite old-school and you certainly won't hear much here that even the arty electronic kids are getting down to. There's not even anything that FlyLo and his Brainfeeder compadres might do; and when it comes to jazzy beats, they've been like afro-futurist space pharaohs of the sound for the last decade.
You've got to go back just a little bit further, to the hey-day of folks like Icarus and also Prefuse 73, Bonobo, even Four Tet before he went all dance. Tangents would've fit very nicely into the mid-'90s roster of a label like Ninja Tune, although -to be honest- they're substantially more interesting than many of the artists there. They really deliver on the promise of what complex, jazzy rhythms, electronics and production nuttiness can do.
It wasn't always like that: Tangents originally came together as a bunch of friends who just wanted to jam and, accordingly, their first album, er, I, had quite an improv feel: spacious and ambient as the different players worked out how to mesh together. I mean it was great and intense too, like if The Necks had three times as many members and didn't feel like they had to pace themselves to last through a thirty-minute hypno-jam: a jazzy mind-storm of a record.
That's not gone on Stateless, so much as it's been grid-patterned by a rhythm section of even greater intensity, one that spends most of the record barreling through jazzy chicanes at breakneck pace. It's genuinely, breathlessly exciting and although it's sometimes hard to tell where the live work stops and the studio fiddling begins, it comes across something like a live rendition of the best of what IDM nutters like Squarepusher spewed out.
If you are even the slightest bit attracted to the urban jazz of BADBADNOTGOOD, the lush nu-jazz of Jaga Jazzist or the afro-futurism of Thundercat -Tangents isn't exactly like any of them, but- you really must listen to thia. It's nice to see this being given a release on US label Temporary Residence who can hopefully give the record the exposure it needs to break out of the orbit of Australia's indifference to something so wilfully different. Whatever becomes of it, this is one of the records of the year, so don't you miss it.
- Chris Cobcroft.