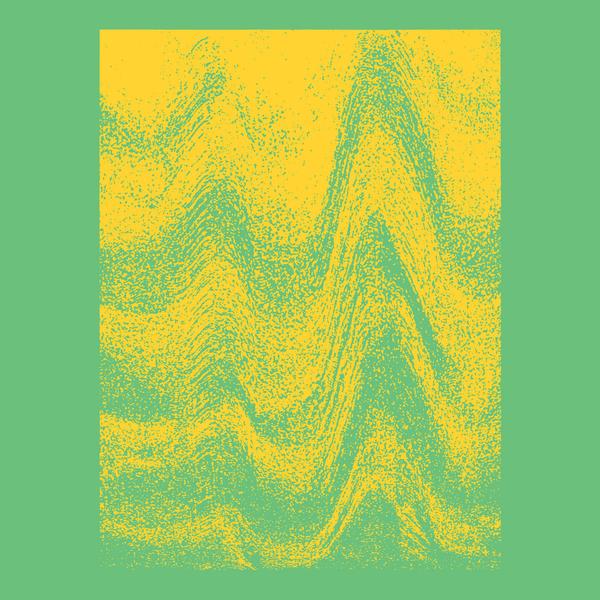 Various Artists
Oz Waves Compiled By Steele Bonus
Efficient Space
- Sydney's Efficient Space have released their third compilation, OZ Waves. It extends upon their last compilation Midnite Spares, a collection of obscure and unreleased Australian music. The selection, that gathers new wave and DIY records from the years 1982-'89, give us more experimental Australian goodness (/weirdness?) - with some Brisbane connections to boot.
I first heard the CD's compiler Steele Bonus on Noise In My Head in 2015, having done a mix of Aussie only 45s, predominately post-punk and new wave. Not only is he an accomplished DJ, he provided the graphics for the release and those for the excellent Music From Memory label. The songs have largely been culled from scant cassette compilations from the '80s, it also includes a number of unreleased cuts from the private archives of certain artists (Andy Rantzen, Ironing Music and Moral Fibro).
Kicking the disc off is Lady On The Train by Irena Xero. Irena was in numerous groups throughout the '80s and '90s, notably being involved with Xero (and its various iterations) and the interdisciplinary art collective Zip. Lady On The Train is taken from the first Zip cassette, an 808-heavy live jam with bass guitar and plucky synths.
The freewheeling He Dark Age also represents Brisbane here (along with Ironing Music). Their track Holding Out For Eden reflects a punk attitude, but executed through electronic means. He Dark Age (and its affiliated act Pork) aren't simply classified though, incorporating elements of humor, experimentalism and industrial music into their tracks. Holding Out For Eden consists of rhythm machines, boppy synths played live (like Portion Control), and a smattering of voice tape in the vain of Cabaret Voltaire.
My pick is New Collision by Software Seduction, a longtime favourite. A masterpiece of new-wave, it's catchy and unusual with a memorable hook. Also, an unexpected pleasure was Take A Walk In The Sun by Moral Fibro, a breezy, latin-inflected track with really well integrated bird sounds, acoustic guitar and trumpet.
Similar to Midnite Spares, Oz Waves presents the dub tendencies of some bands and musicians. Will I Dream is a great looping groove from Andy Rantzen: a funky bass line repeated while samples, vocal snippets and drums percolate throughout. Closer Squids Can Fly by Zerox Dreamflesh is another sprawling dub track (with even more bird sounds!).
Efficient Space has done it again with their fourth release, providing an immaculately curated selection of Aussie music you'd be hard pressed to hear anywhere else.
- Hill Folk.