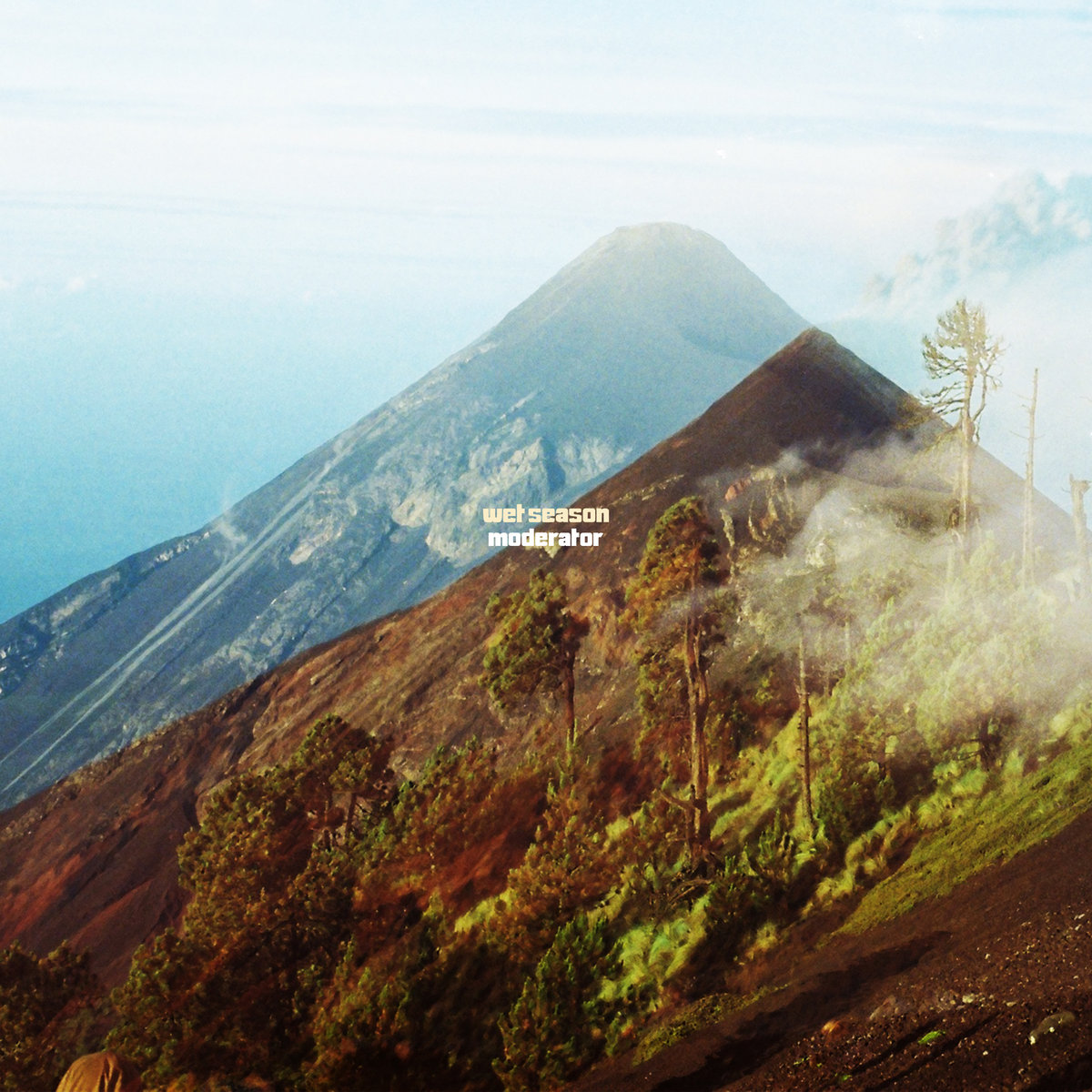 Wet Season
Moderator
Indie
- Moderator is the debut long player by Wet Season. The eight tracks represent the timeline of Wet Season's journey from jamming in a tin shed, to having a crack at writing and recording fully DIY. The sound is structured around two guitars upfront, with droning vocals that deliver a fresh twist to the vibrant Gold Coast sound, combining elements of alt-rock, industrial noise, post-punk and my favourite, shoegaze.
The band is a Gold Coast based outfit consisting of Marco Cafarella on lead guitar, Cam Wilson on bass, Benny Rungert on rhythm guitar and Timmy Wilson out back on the drums. The album was recorded by Brian Goodworth, produced by the band themselves and mastered by Paul Blakey.
You can hear influences throughout the album, what the band was listening to on their barefoot journey of self-discovery through the Australian natural landscape. The first track, Pulling Apart, opens with twitching guitars that act as a call to arms for the chorus, bellowing "Pulling apart the mess you made".
Living in a rush was a single earlier this year and challenges capitalism's sacred screeds and questions the place of businesses in our lives. All The Money is the prettiest of the bunch here, with pleasant Go Betweens vibes. There's some Sonic Youth, Slowdive & Yo La Tengo too in the title-track to Moderator; perhaps unsurprisingly it's also the longest song on the album, fitting all those influences in. It's both powerful and thoughtful as it declaims "I've got no reason to run / I can see the path you've laid for me."
There are plenty of other threads through the album from the likes of Be In by The Dandy Warhols, the kraut of Neu, Radiohead's rockier stuff and driving basslines and rhythms that remind me of Mount Kimbie's Love What Survives. I reckon I can also hear some local shoutouts to Total Control and Eddy Current Suppression Ring, too.
The final track Passing By is a frenetic, high-energy finale, encapsulating the last reserve of energy you get at the end of live performances and it's a fitting sonic climax to the record. If you like the sounds local favourites Girl & Girl, Mouse, Square, Dial, The Lonesomes and Peel from Sydney, then Wet Season's Moderator is worth wrapping your ears around.
- Owen S.