Arts Review
Air Film Preview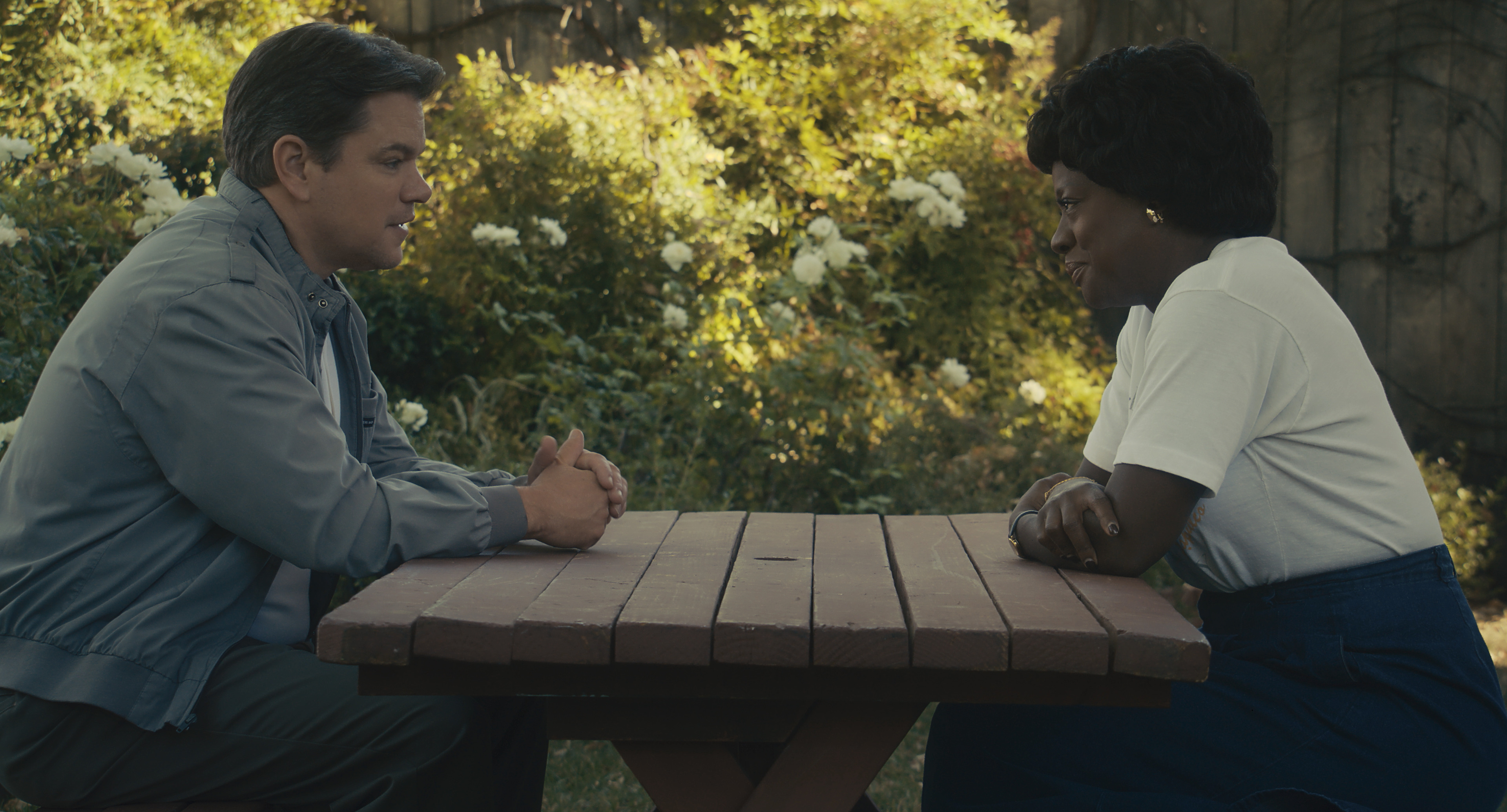 Air is a biographical sports drama film, based on true events, about the origin of Air Jordan. Air stars Matt Damon, Ben Affleck, Jason Bateman, Marlon Wayans, Chris Messina, Chris Tucker and Viola Davis giving strong and believable performances throughout the film. As a part of the making of this movie Micheal Jordan personally selected Davis to play his mother, Deloris Jordan. This choice elevated the movie Air to in a single word amazing, from the actors and dialog to the love and care put into crafting the 80's visual aesthetic.
This film is an engaging watch, from the first montage, which sets the scene of the 1980's to the last phone call between the Jordans and Sonny. It is amazing how Ben Affleck has managed to create this from such a simple premise, that was summed up on Wikipedia in a single sentence:
'Sonny Vaccaro, a shoe salesman at Nike, works to sign rookie Michael Jordan to a deal to wear their shoes.'
…and unless you're living under a rock you know that the Air Jordans are a hugely profitable and culturally impacting work. However, somehow Affleck manages to convince you that Nike will fail to sign Jordan, and that he will go to Adidas.
One of the most impactful scenes is when Matt Damon visits the house of the Jordan's, risking his job for a rookie who had never set foot on an NBL court simply based on the belief in Jordan formed from hours spent in the tape room, analysing gameplay by hand of Micheal Jordan. This scene demonstrates Matt Damon's drive and contrasts it against Viola Davis' business savvy & acumen. The strongest point of this scene is the dialog, which has a tension while remaining natural. Upon leaving I looked into who wrote this film and to my surprise, Alex Convery only has a single credit on IMDB.
Is this a must watch movie, yes. Will this movie do well at the Oscars, probably. However only time will tell if this becomes the greatest biographical sports drama film based on true events around the sport of basketball. It is difficult to know as this looks at a completely different part of the sport, closer to Moneyball when compared to most movies of this subgenre taking the classic plot of 'Down and Out Team climbs to the top' while adding something new, e.g. 'Coach Carter' strong emotional performance or Champions which added an Authentic Disability Representation over the top of a recognisable pilot.
Review: Joanna Letic