Arts Review
The Flash (2023)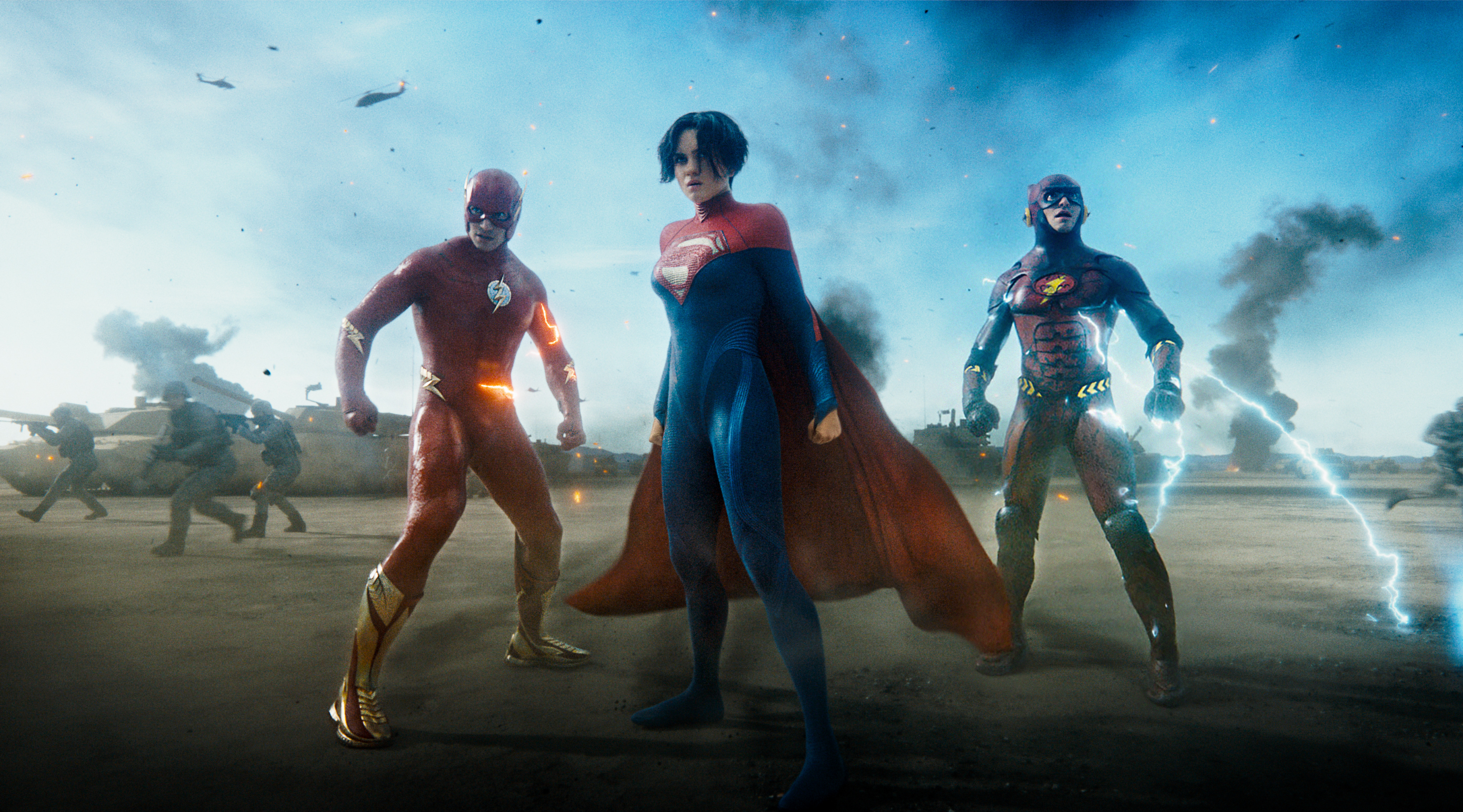 Universal Pictures on behalf of Warner Bros. Pictures presents The Flash (2023) to the silver screen for audiences of all ages to enjoy. Erza Miller is at the heart and soul of this film. Any Batman fan can appreciate seeing Michael Keaton on the screen again, a nice surprise for those who followed him on his cinematic journey since they were only little. Sasha Calle also comes to the party to play Supergirl, making for a new addition to "Team DC".
It's safe to say that Calle was the right choice for this role. Not only does she balance masculine aggression with a unique vulnerability but she also provides a good balance in terms of female representation across the board. Although it is worth noting that Calle isn't in this film to simply tick the diversity box, and she packs a punch. Calle is a rarity amongst female depictions in pop culture as her representation is careful not to fall into cliched stereotypes and instead offers a nuanced perspective without the need to sexualise. It would have been nice to see a bit more of Gal Gadot who played Wonder Woman, who Calle is admittedly a fan of, and in saying so I look forward to seeing more from her in the DC Universe.
Based on the 2011 comic book, Flashpoint, which was later adapted into the classic 'Justice League: The Flashpoint Paradox' in 2013. The no-spoiler high level overview of the comic books, which can be seen in the trailer is: With the best of intentions the Flash causes a temporal ripple, when he travels back in time to save his parents, this act of tampering with time creates a fractured reality, which gives rise to a bleak future in which the Justice League had never formed, Superman does not exist. Truly it is a great example of the old idiom 'The road to hell is paved with good intentions.'
When comparing 'Justice League: The Flashpoint Paradox' to The Flash, the DC Movie Universe has always lacked a certain "je ne sais quoi" (something that cannot be adequately described or expressed) when compared to the comics which inspired these films. 'Justice League: The Flashpoint Paradox' is a clear and straightforward adaptation of the source material on the other hand The Flash has borrowed the core story ideas in-order to fashion a love letter to fans signing off multiple eras of DC on the silver screen. For example in this we are given a great return to the Michael Keaton Batman, batmobile and all his bat gadgets, however while this film teases comic book lovers it shies away from taking audiences on the heart wrenching journey of meeting the Flashpoint Universe's Thomas & Martha Wayne as the Batman and Joker respectively. It was a fun and enjoyable ride nonetheless, and there was clever use of titling and visual effects that give the film a nice touch.

Review: Joanna Letic