Arts Review
Illumination presents Minions: The Rise of Gru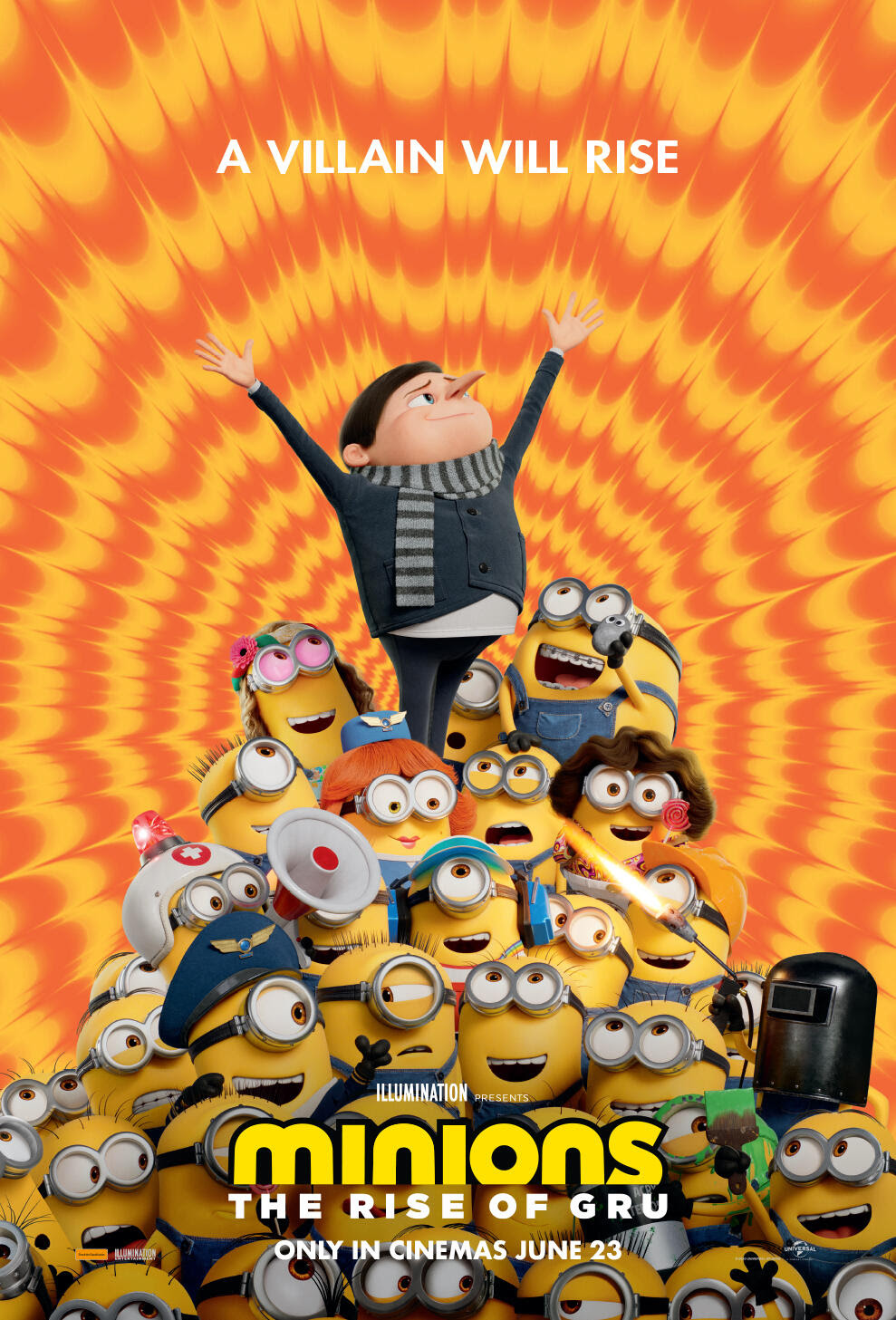 Minions (2015) was a load of fun and with Minions: The Rise of Gru (2022) not only do we get to see more minions but we also get to learn about the super villain Gru who appeared in the final scene of the original film. There are a few familiar faces or should I say voices in the cast list including Steve Carell who stars as 'Gru', Michelle Yeoh as 'Master Chow', Julie Andrews as 'Marlena Gru' and Taraji P. Henson as 'Belle Bottom'.
Minions: The Rise of Gru (2022) is a thrilling action packed adventure regardless of how old you happen to be. The Minions have finally found a "mini boss" and they plan on doing everything they can to stay loyal to him. 'Gru' sets out to prove that he is the biggest baddest villain of all time by planting fart bombs in cinemas and jumping queues to steal ice cream. 'Gru' is given an opportunity to prove himself to the Vicious Six and the minions follow suit.
The minions are trained to be the baddest they can be by 'Master Chow' and she helps them realise their fighting abilities. 'Kevin', 'Stuart' and 'Bob' are adorable as ever in this Minions sequel and are unstoppable when they are on a mission to save their beloved "mini boss" when things don't go to plan. The soundtrack to this film is on the money and features a new track from Australian band Tame Impala "Turn Up The Sunshine". There was so much to love about this sequel and will help to introduce many more fans to the series. Let's hope this franchise continues to grow as it never ceases to entertain.
Joanna Letic