Arts Review
Personal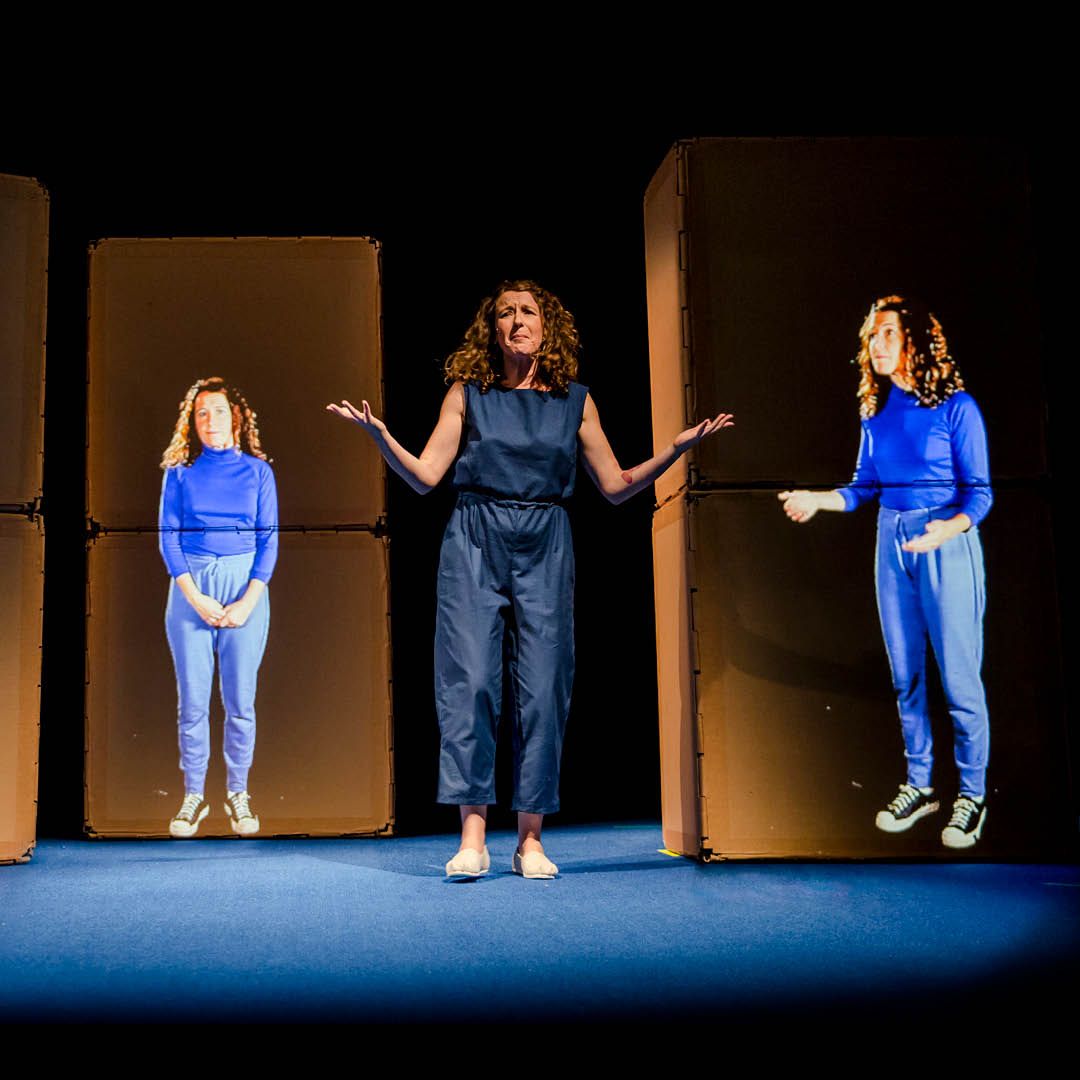 Jodee Mundy takes the stage to perform the deeply personal Personal as part of Brisbane Festival this year. Personal, presented by Jodee Mundy Collaborations and Critical Stages Touring, was held at the intimate Metro Arts, West End theatre space that had since been moved from Brisbane City and it was a nice change venturing out to this part of town. Highlighting the struggles of not only deaf individuals but CODAs (Child of deaf adult) and the various obstacles they face on a day-to-day basis. Brisbane Festival proves once again to be a celebration of diversity while recognising lived experiences across a diverse range of individuals.
Mundy uses the minimal stage space to her advantage and successfully places the viewer in her shoes. The creative use of props only helps to further serve the story and allow the audience to empathize with Mundy's experience of the world around her. Mundy successfully works within the limitations of the theatre space, and the modality, to provide an engaging performance that is both captivating and poignant. As the performance continues, keeping in mind it is less than an hour in length, any existing barriers between the performer and the attendees begin to blur - allowing the viewer to look through a different lens.
Mundy gracefully moves between comedic and light hearted to moving and dark moments that will leave an impression on you long after you leave the performance. Personal creates a safe space where discussions around accessibility and inclusion can be fostered and further understood by the wider public. Personal is a good opportunity to both educate and entertain audiences and widen perspectives when it comes to disability.
The performance is unique in the way Auslan has been integrated into the production and yet the anecdotes can be enjoyed by both hearing and non-hearing individuals alike. Personal dives deeper to explore themes that easily get overlooked in the mainstream media such as accessibility and inclusion. Mundy provides insight into her lived experiences as a CODA and expresses her point of view without playing the "blame game" or victimizing herself in the process. Personal brings with it a very personal perspective and series of anecdotes that will resonate deeply with a wide range of individuals across a wide range of backgrounds and lived experiences.
#theatre #boldlybrisbane #storytelling
West Village
97 Boundary Street,
West End QLD 4101
Wed 6 – Sat 9 Sep
50 minutes, no interval