Arts Review
Strictly Gershwin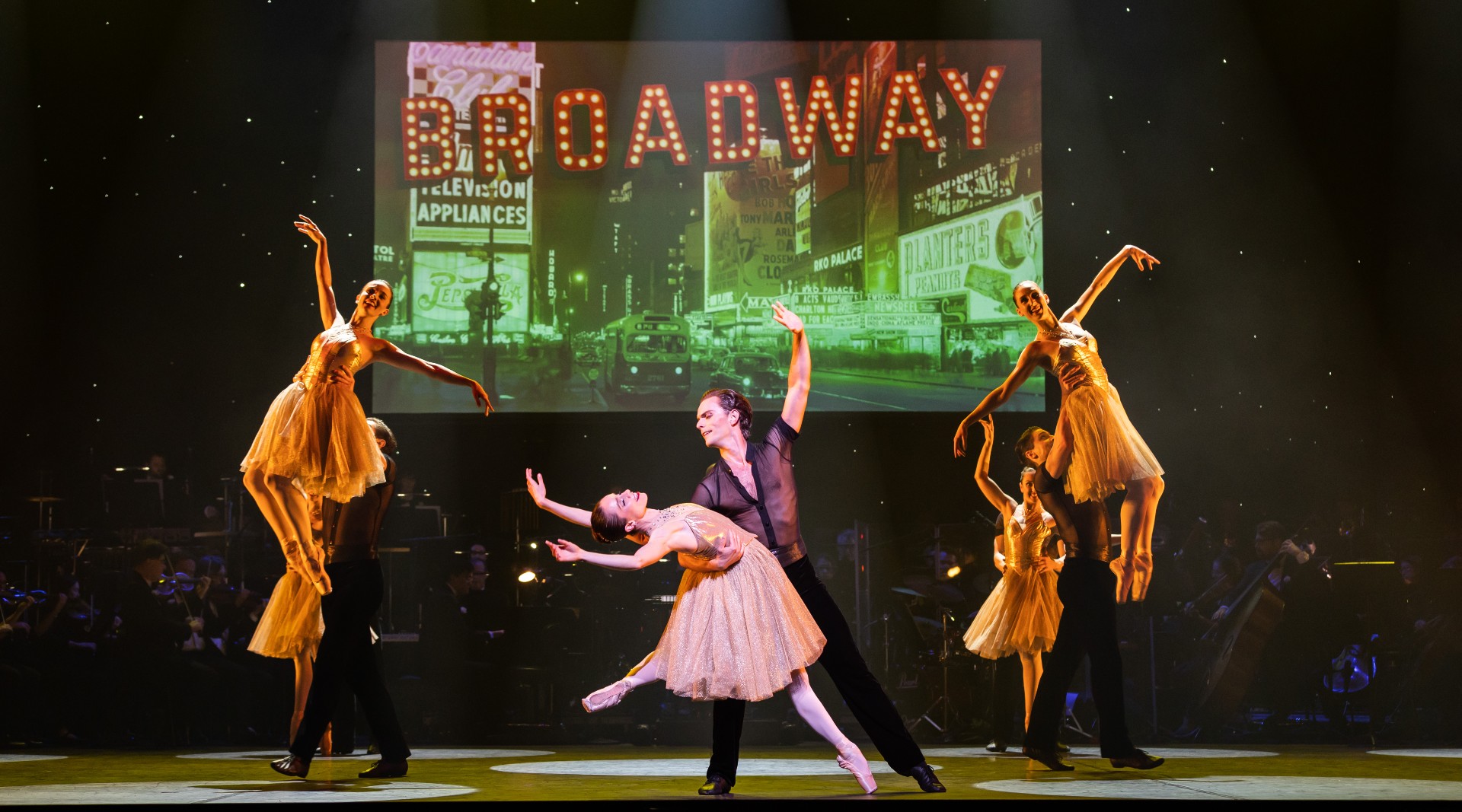 Strictly Gershwin reappears on the QPAC, Lyric Theatre stage once again to impress audiences in more ways than one. With Gareth Valentine's musical direction, audiences will be delighted not only by the dazzling costumes and artistry seen on-stage but the vocal performances featured throughout backed by the superb Queensland Symphony Orchestra led by Nigel Gaynor. Last seen on the stage in 2016, Strictly Gershwin takes the audience on a trip down memory lane and celebrates the music of the Gershwin brothers, the jazz era and much simpler times in America, the 20's and 30's to be exact.
The perfect spring outing, Strictly Gershwin, with its glitz and glamour, adds a new dimension to traditional ballet, infusing ballroom, musical theatre, jazz dance and more to entertain audiences of all ages. Derek Dean's production pays tribute to the big band era of the 30's and does so with a nostalgic charm that will leave you wanting more. The orchestral soundtrack only serves to elevate the performance to a new level, reminding audiences why the Queensland Symphony Orchestra, as they so effortlessly reproduce sounds from the big band era, is held in such high regard.
Strictly Gershwin is a captivating performance as it deviates from the norm, introducing other forms of dance, and gives the audience permission to embrace a certain sense of theatricality that is less often seen in more traditional forms of ballet. With more than 45 musicians plus 60 dancers and singers on stage, Strictly Gershwin is sure to delight not only bringing razzle dazzle but moving vocal performances by a range of talented artists, Ben Mingay, Luke Kennedy and Naomi Price to name a few, to the table.
Featuring top tier talent, this Queensland Ballet performance is not to be missed. Simply put, this is a must-see if you are only to see one QB performance this year. Best described by Artistic Director Li Cunxin "Dance at its most joyous" Strictly Gershwin doesn't take itself too seriously and will have you toe-tapping all the way through the performance. Strictly Gershwin is sure to sweep you off your feet, as you reminisce about the jazz era of the 20's and 30's, all the while begging the question: "Shall we dance?"
Generously Enabled by Ken Talbot Foundation
Presenting Partner Margot McKinney
28 September - 7 October 2023 Lyric Theatre QPAC
Duration: Approximately two hours and 30 minutes, including a 20-minute interval.
Queensland Ballet acknowledges the traditional custodians of the land on which we work and perform. Long before we performed on this land, it played host to the dance expression of our first peoples. We pay our respects to their Elders - past, present and emerging - and acknowledge the valuable contribution they have made and continue to make to the cultural landscape of this country.