Live Review
THE DAMNED @ PRINCESS THEATRE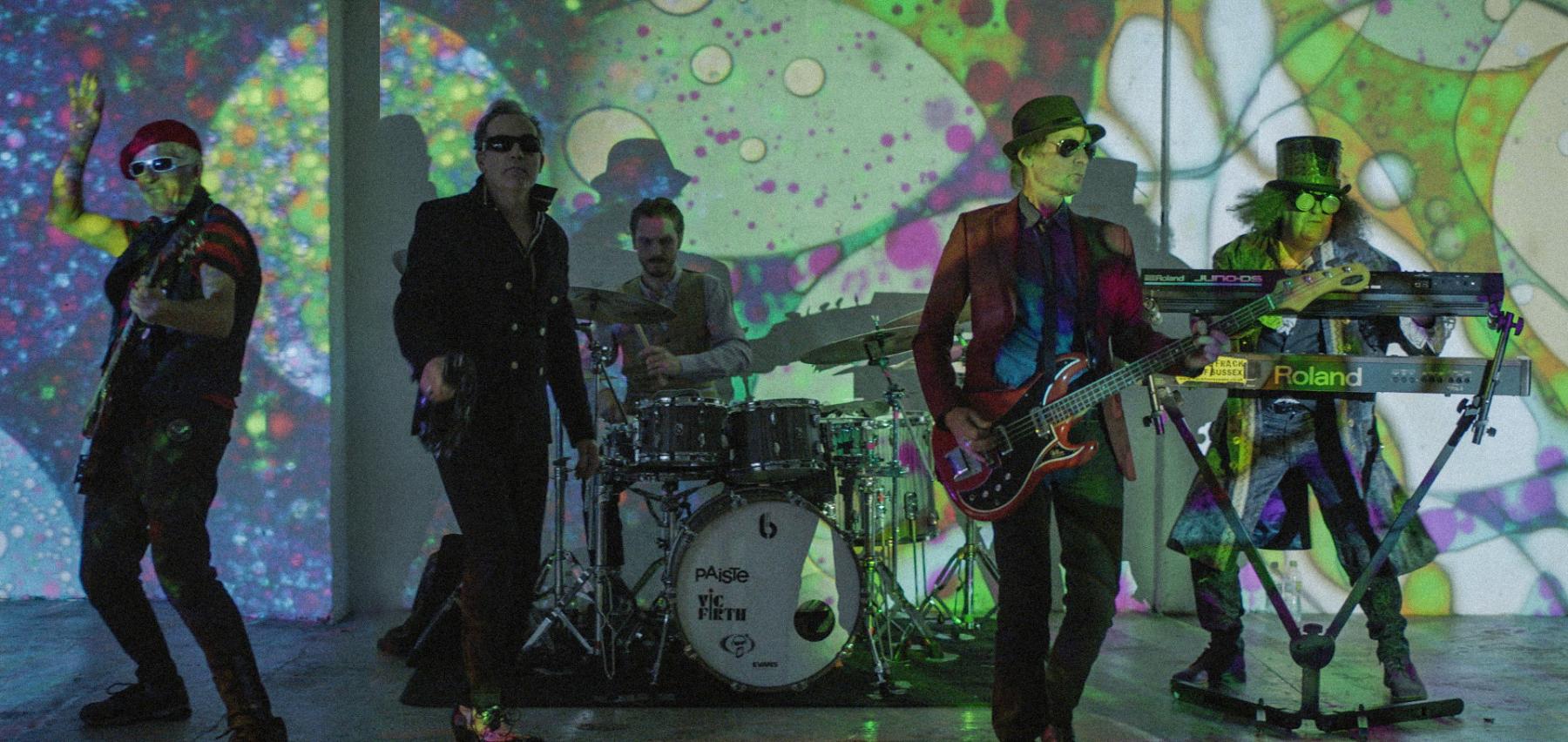 As the first British punk band to release a single and one of the few original punk bands still intact, a lot of expectation rides on the shoulders of The Damned. The fact that they are still performing is quite astounding, but that they are still releasing new and relevant albums is just mind blowing, and yet that is exactly what they are doing. Having recently released their latest, Darkadelic, they graced Brisbane with their presence once again to bewitch and delight the audience.
Choosing the young local female goth two-piece Sacred Hearts as their support was a great move, making it apparent that they are paying attention and encouraging new talent in a similar way to how they were supported as a young band by their hero Marc Bolan. I know the girls were ecstatic to be supporting their heroes, and it showed in their stellar performance.
As soon as they were finished though, the crowd were hungry for the headliners, and without too much of a wait, the lights dipped as the sound of Elmer Bernstein's The Man with The Golden Arm rose within the theatre. The band appeared, one by one, until finally the dapper Dave Vanian was before us, in full outdoor vampire mode: hat, gloves and sunglasses, while Captain Sensible and new drummer Will Taylor champed at the bit to get the show on the road.
It's not very often a band plays more than a few songs from a new album, even when the tour is based around it, but the Damned played Darkadelic in its entirety throughout their set, mixing in some choice cuts from their vast catalogue including the obvious Neat, Neat, Neat, New Rose and Eloise and a personal fave, Born To Kill. Beginning with Street of Dreams from 1985's Phantasmagoria the band then powered into the first single from the new album, The Invisible Man. The crowd were singing along and it was apparent that many had been listening to the record and were lapping up every minute of the performance. Despite their age, the band are tight as, the Captain shredding and riffing like an enthusiastic youngster and the rhythm section clearly and vitally in sync with each other. Dave Vanian's pitch perfection is still a delight to behold and the zany Monty Oxymoron on keyboards was fantastic; downright hilarious, too, when he came out from behind the keyboards to perform a "dance routine".
Now, it's no secret that I am a HUGE fan of The Damned, but tonight was really extra special. Despite their age, there is no slowing down, with new material and an obvious love of perfo rming, they just keep going from strength to strength. The only thing I could really complain about was the slightly tasteless Rolf Harris reference -the less said about that, the better. Aside from that, I simply cannot fault their performance, and am already dying to see them again!
- Judy Jetson.