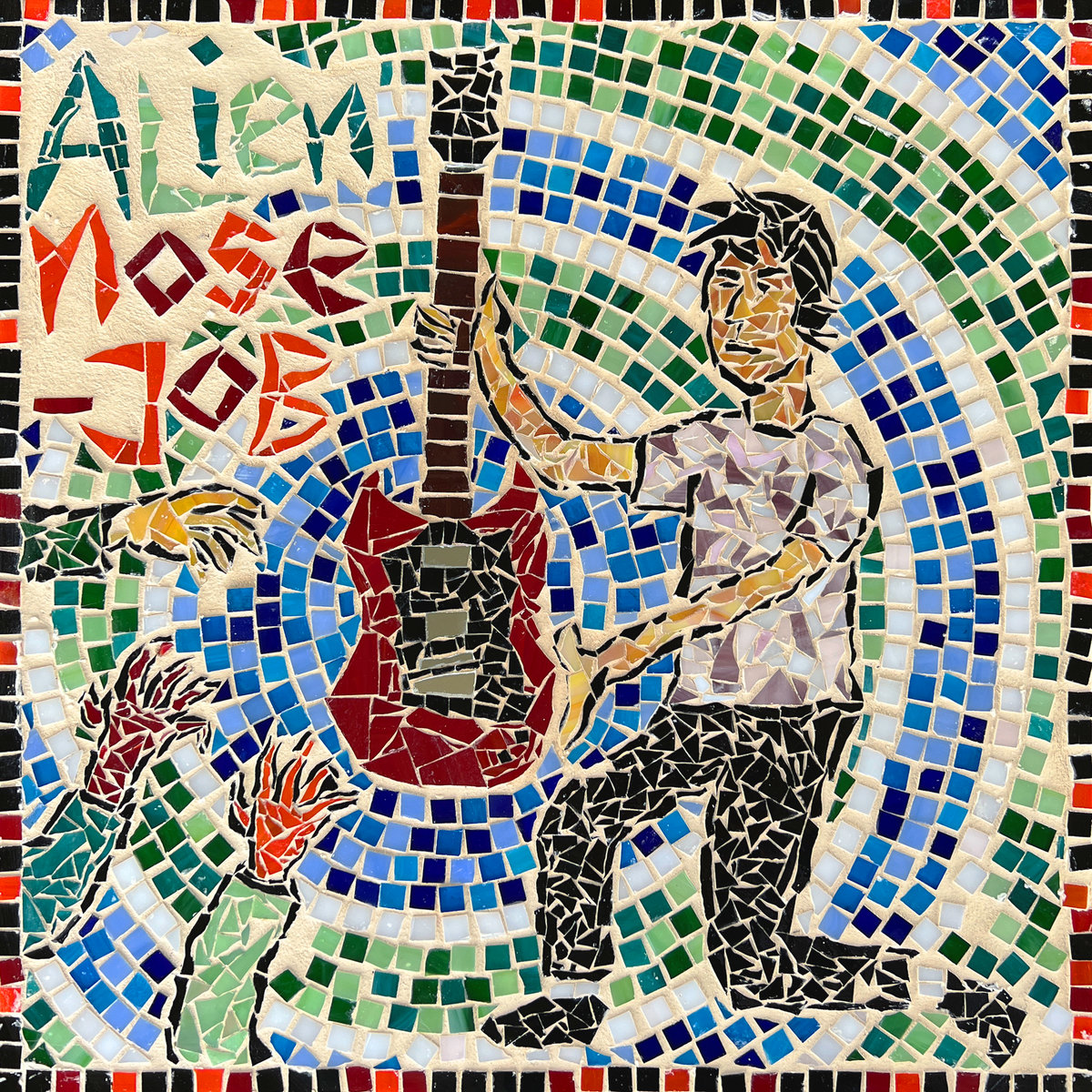 Alien Nosejob
Stained Glass
Anti-Fade
- Alien Nosejob is one of the most recent projects of musician Jake Robertson, who you may know as a founding member of Ausmuteants. Stained Glass is his fifth release with Alien Nosejob and to say it pays homage to the monoliths of Aussie rock'n'roll, AC/DC would absolutely be an understatement… this album is a tribute to the Beer Barns of the late '70s/early '80's Pub Rock Scene. You can hear a lot of The Angels and Rose Tattoo, there is a lot of that Sharpie boogie sound that was the backbone of Australian music in the '70s, but also a touch of the rough-edged punk of that era as well.. there's more than a touch of X in RNR Rubbish Bin and you can definitely hear other obscure Australian punk influences in there as well, maybe some Leftovers and Rocks?
Stained Glass was a solo project for Robertson, a self-proclaimed "Bedroom Recorder", but he did have a pretty high-profile cameo drop in on this project, namely (and fittingly) Brian Johnson of AC/DC who pops up on Coastal Living 2, a continuation of a theme that harks back to an earlier Ausmuteants track about growing up on the NSW Central Coast.
Not all of the tracks on this album are based on Aussie Pub Rock of the '70s and '80s. There's a hefty serving of pop punk in there as well, in songs such as Sharp as a Needle and Mouldy Dough, a fast and punchy track at the end of the album that actually leaves the listener wanting more.
This is an album that took me a few listens to get into, as a seasoned music listener there is a LOT here that I've heard before, but it's fun and a tribute to Jake's musical loves. It's a creeper, but a keeper.
- Judy Jetson.