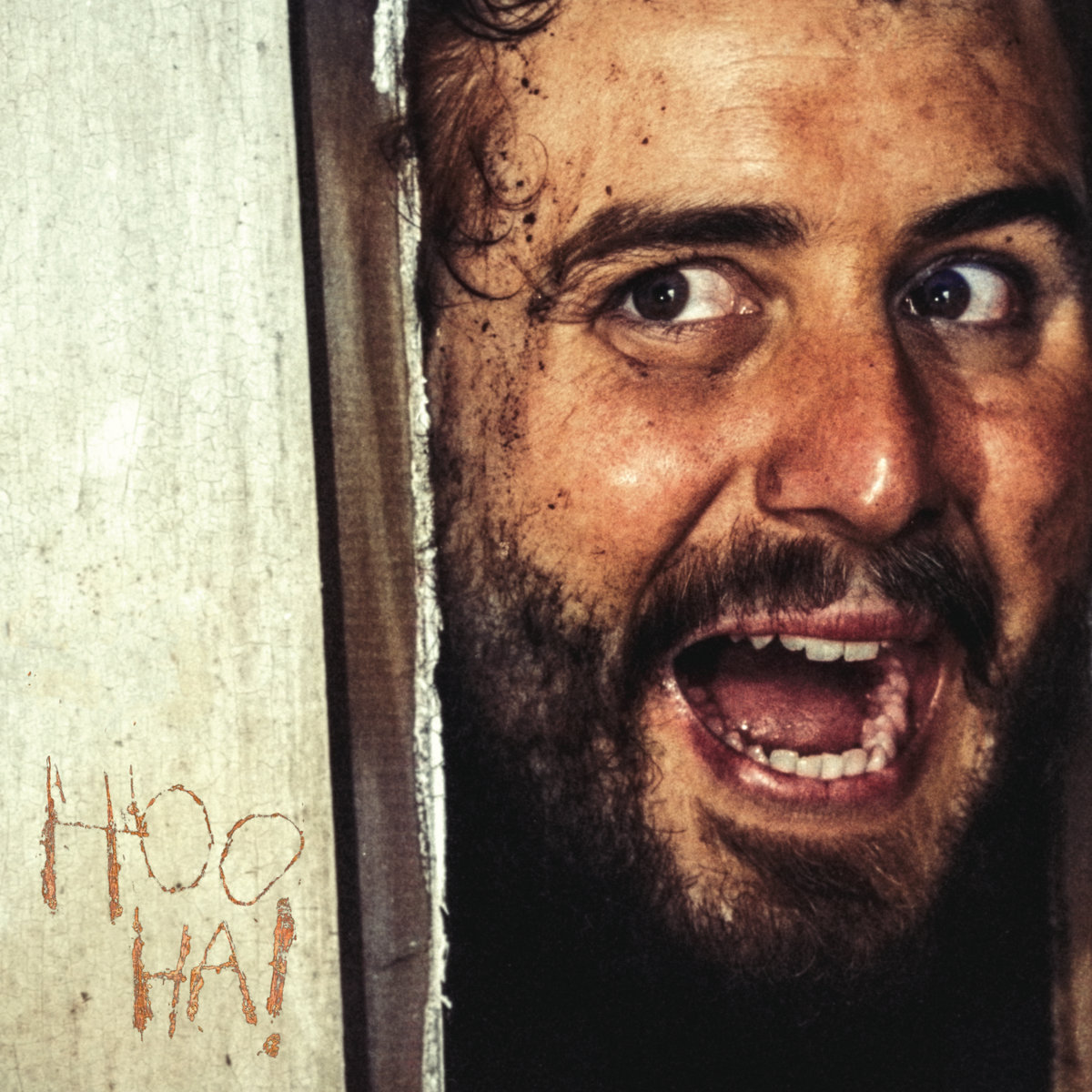 Bad//Dreems
Hoo Ha!
The Farmer & The Owl
- "Gonna be a big year for television / Gonna be a big year for Newscorp / Gonna be a big year for Koshy / Gonna be good year for Pulsar." Bad//Dreems vocalist Ben Marwe delivers these lines toward the end of See You Tomorrow, the third single off of the band's new album Hoo Ha! Marwe might consider adding his band to this list of things destined for bigger and better things, as, if the album's songs are anything to go by, it's gonna be a good year for Bad//Dreems.
Hailing from Adelaide, Bad//Dreems have, over the past decade, built a name for themselves with their unique fusion of pub rock and post-punk, and a reputation for raw and energetic live shows. Despite this esteem, their past albums have, at times, been hit and miss affairs, a little too much Farnesy and not enough Barnesy, so to speak.
Criticisms aside, Bad//Deeems have shown genuine growth and development, in both their sound and songwriting, between 2015's Dogs At Bay and their last effort, 2019's Doomsday Ballet. Marwe's lyricism, in particular, has progressed in leaps and bounds, moving past the throwaway pop-culture references and bogan witticisms for a more nuanced writing style that incorporates storytelling, social observation and, no small amount, of gallows humour.
It was the latter half of Doomsday Ballet, that hinted that the band were destined for something more than just the raucous pub-punk of their early years. Songs like Gallows and Younger showed a world-weariness and knack for introspection absent from past releases, whilst Northern demonstrated an ability for narrative songwriting unseen in Marwe's previous lyrics.
Hoo Ha! feels like a synthesis of these developing ideas as well as a natural evolution. Produced by Dan Luscombe of The Drones, the band sound bigger, punchier and more confident, with more of a focus on tone than on previous albums. Meanwhile, Marwe appears to have spent even more time developing and refining his lyrics, sharpening each line of commentary and carefully crafting each sinister stereotype.
See You Tomorrow sounds like The Fall, if Mark E. Smith hailed from regional Australia, drank Resch's instead of real ale, and snorted meth instead of speed. Full of frenetic, pub-counter philosophising and an obsession with the dark underbelly lying beneath the veneer of the suburbs, it filters the Australian experience through a paranoia of paedophiles, casual violence, and Clean Up Australia Day. See You Tomorrow is Australian like Wake In Fright is Australian; gritty, grim, and downright terrifying after a few beers.
Mansfield 6.0 and New Breeze play with the Aussie stereotypes of the drugged up tradie and the poorly behaved, pissed up tourist on a budget package holiday, prioritising their enjoyment whilst treating the locals with contempt. Jack lays plain the shameless treatment of Indigenous Australians at the hands of English colonisers and examines the deep rooted divisions within our society in regard to how, or even if, we acknowledge these horrors.
There is a softer side to all this frantic nihilism, though the album's slower songs are no less desolate. No Island wrestles with themes of isolation and depression, whilst Godless tackles loss of industry, gentrification and their dual effect on former working class suburbs. Marwe revels in dragging the most sinister aspects of the "Great Australian Dream" into the light. Aggression, apathy, addiction, ignorance, xenophobia, this is the everyday worst that Australian society has to offer, all of which can be found within the tracks on Hoo Ha!
With Hoo Ha!, Bad//Dreems have brought so much more to the table than on past releases, providing the listener with a veritable feast of horrors that are as distasteful as they are familiar. Despite this bleakness, as an album, Hoo Ha! feels like the culmination of a journey, wherein Bad//Dreems have finally developed a style of their own. No longer an amalgamation of loosely entwined influences and ideas, the group have honed their sound, shed their unnecessary baggage and emerged as a true force to be reckoned with.
- Nick Stephan.