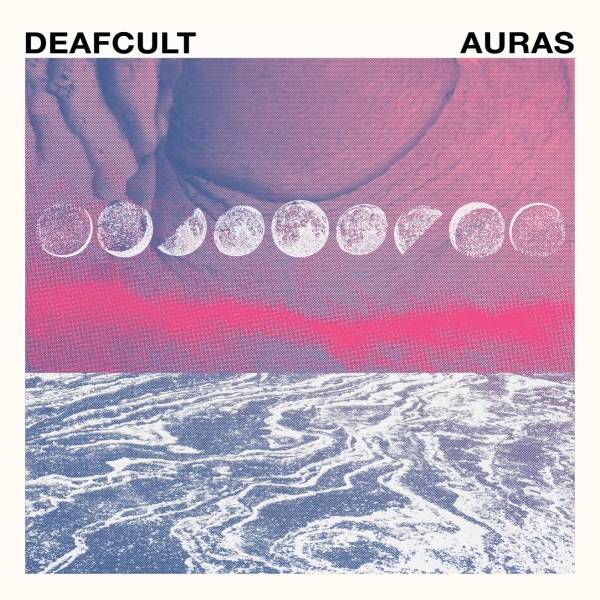 Deafcult
Auras
Hobbledehoy
- Brisbane based shoegaze outfit Deafcult manage to fit four guitarists into their six piece line up. This provides an impressive look when they are playing live, and, fortunately, in the studio it creates an even more impressive sound.
The band's new record, Auras, is their first full-length album, following on from their striking self-titled EP which they released in 2015 to strong acclaim. Featuring members involved in Brisbane bands Roku Music, The Gifthorse and Nuclear Summer, the song Akira from that EP gained plenty of airplay on stations around Australia.
The first taste from this new album, Rubix, appeared just a couple of months ago, and showed the band had lost none of their touch in amongst some lineup changes. The lead single, Summertime, released recently accompanied by a video, only heightened expectations; but the key test is whether the band could manage to retain such quality across an entire album
Shoegaze sound is all about the atmospherics, and having four guitars and a touch of synth to overlay with the crucial bass and drum foundations, it is easy to get those atmospherics wrong, even before weaving in the instrument of the vocal chords. An equally challenging risk is to avoid having most of the songs sound pretty much the same.
This album is no mindless or repetitive wall of noise, fuzz and reverb, fortunately – though each of those essential elements are evident in the mix. The twelve songs on Auras provide a towering, evocative and evolving atmosphere across the entire record, with enough variety to keep the listener not only interested but entranced.
After an impressive start, if anything the album improves as it goes along. The combination of female and male vocals adds further nuance and texture to the tunes, whilst avoiding the common problem of having the female component kept too low in the mix – something the band hasn't always managed in their live shows.
The ethereal sounds of Deafcult will lift you up on to a higher plane. Once you're up there, you'll be tossed around and buffeted by some pounding rhythms, entranced by some siren sounds, and swept along by the flowing rapids of intertwining musical currents. Deafcult have achieved the difficult task of being earthy and heavenly at the same time.
Auras is an album about dreams and memories, and the tunes on this release will likely seep deep into your subconscious and waft into your thoughts at unexpected moments in your life for many years to come.
Auras is out this week on Adelaide label Hobbledehoy, and the band is doing an east coast tour from mid-July in support of its release. With an album as strong as this, full of so many potential viral classics, there is a strong chance the band will go on to bigger things from here, so catch them and their album while you can.
- Andrew Bartlett.