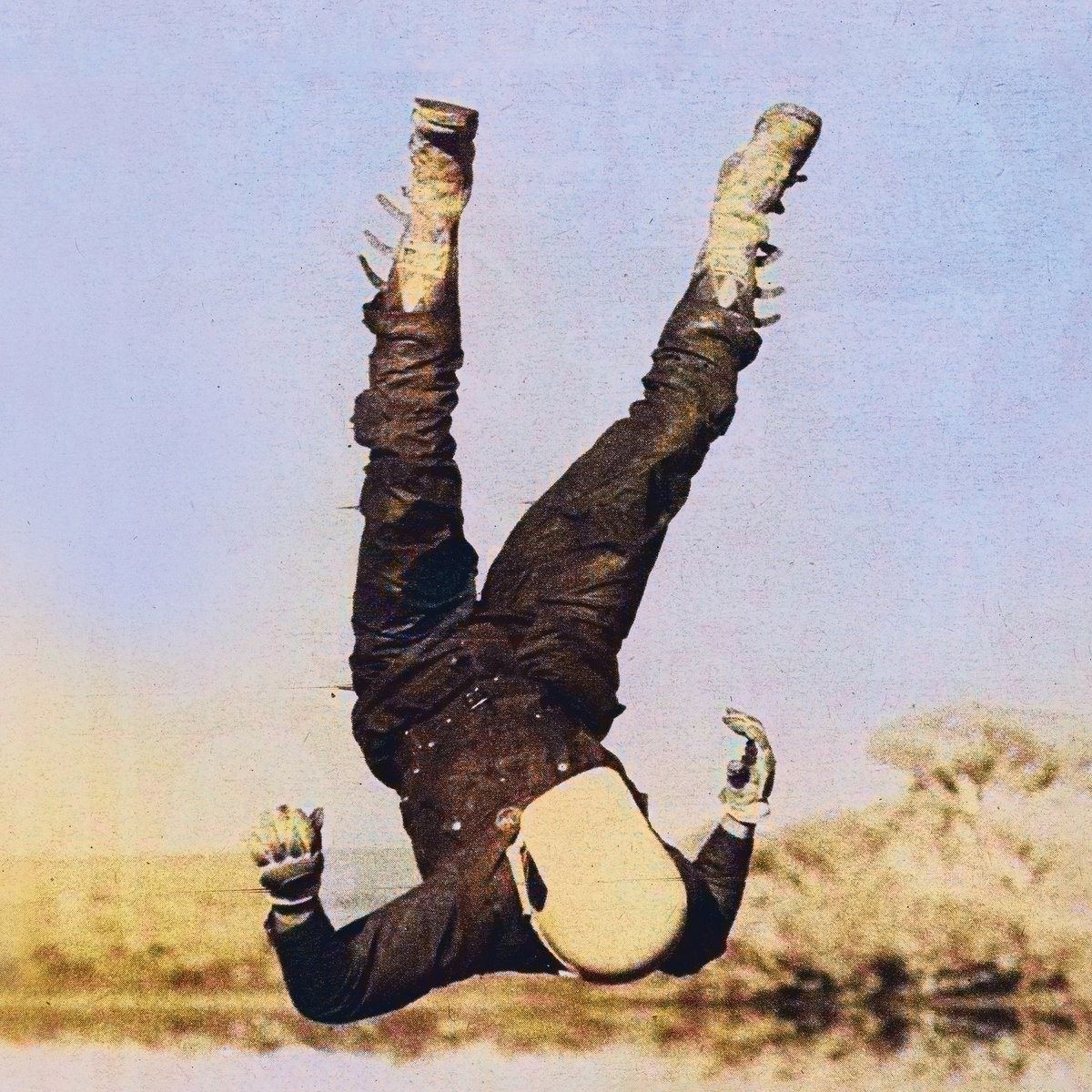 Death Bells
Between Here & Everywhere
Dais
- Oz goth-rockers Death Bells have been kicking around their dusty new digs in LA for a minute now, let me see, that's four years in fact! They're just releasing their second record since arriving in tinseltown. What have they made of the recent, tumultuous times in the world's most infamous entertainment megalopolis? More importantly, what has it made of them?
As long as they've been going the plan for Death Bells has been to take it to the world. I suppose it makes sense, given that's kind of how they started, with founding member Maurice Santiago chancing upon Remy Veselis while they were both tripping around Spain. I feel like that ambition has been more steadfast than the band's sound. Originally described as a 'morose yet romantic dream pop band' and nabbing support slots with the likes of Gang Of Youths, you could have imagined a poppier future emerging from the drably gothic chrysalis. Yet, with a degree of wiggle room, Death Bells have stayed in their gloomy lane. As Creem put it: "Will Canning is Death Bells' Brad Pitt—this tall drink of Australian water could make a zillion dollars on the pop charts making some not-so-clandestine songs about going downtown, but instead, makes ill tracks somewhere between goth, post-punk and even… romantic '80s John Hughes soundtracks."
John Hughes soundtracks though? That's that wiggle room, right there. Shifting around between the dream pop of their earliest days, through post-punk and coldwave, it seems like this band have never quite settled on where they want to be on the gothic spectrum. Again, I suppose it makes sense, Death Bells have had a floating membership, over the years, swelling as large as a sextet, before slimming down to just Will Canning and Remy Veselis when they relocated to the US. New Noise diagnosed "a shift into brighter passages and greener pastures" on their recent material, which you can certainly hear, sometimes the sweetness of the guitars is as pleasantly sugary as a pop anthem by The Cure. It must be Canning's sonorous baritone, however, it doesn't ever quite make the leap into a crossover sound.
As if to settle the argument as magnanimously as possible, Between Here & Everywhere opts for just about everything at once, jamming all Death Bells can be, into a lushly rocking sound: post-punk fleshed out and full of energy. They say they're telling the stories of LA denizens in the "shadowy, hidden interzones, outside of the lights and luxury." Loosely inspired by, among other things, Rosecrans Baldwin's Everything Now, a book which attempts to rethink the true nature of the great west coast 'city state', the songs deliver de-personalised snapshots of states-of-mind, quite cathartic ones too. Canning returns regularly to a situation of failure, disaster, but prising from the clutches of despair a sense of relief, of freedom and new beginning. On recent single Hysteria he puts it thus: "When you know you'll lose / You find yourself awake / When you think you're done / You'll find peace now."
Death Bells' protagonists might have reached rock bottom, but like rock'n'roll vampires, the band are feeding off the emotional fallout and only growing stronger. As California burns and America slides into chaos, none of it can stand in the way of the plan they always had. Between Here & Everywhere, Death Bells are having a roaring time and there's no place they'd rather be.
- Chris Cobcroft.