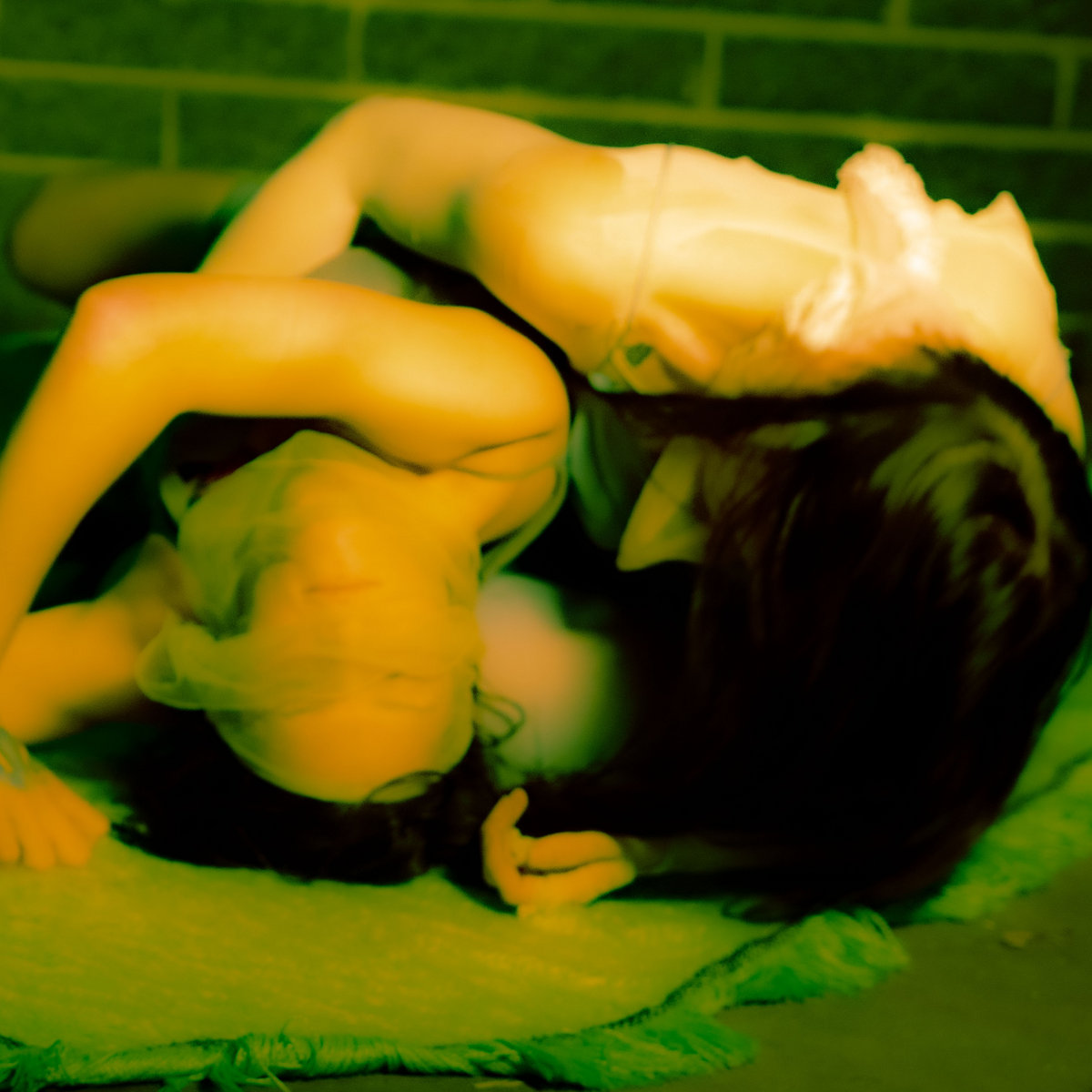 Female Wizard
What A Body Can Do
Powertrip
- Batten down the hatches, one of techno's most fiercely innovative producers is back, to completely upset the dance heads on the socials again, maybe? Or is our fearless Female Wizard throwing a bone to more traditional sensibilities? Only one way to find out, now hold on for the ride.
Female Wizard is the project DJ Brooke Powers aka Alexander Powers took on, after getting a bit bored with garage-house and deciding instead to take techno…and smash it to pieces. My first encounter with this was 2020's Messy Podge Mania, a truly hair-raising collection of drunken, galloping beats, festooned with bio-mechanical noises and united by a sensibility that was as warmly embracing as it was bizarre. The Female Wizard moniker got quite a work out -even during that period when we spent a lot of time indoors- quickly unleashing a second record, glorying in the title TIE-EE-YIE-EE-YIE-EE-YIME, like it was David Tennant's Doctor Who in full flight. For all that it was philosophically preoccupied with the ways in which time could be warped, stretched and pulled to pieces, it represented something of an armistice between Female Wizard's headlong charge into the experimental and the four-to-the-floor rhythms Powers' fans originally came to the discotheque for.
Come 2023 and we press the play button on Female Wizard's latest, What A Body Can Do. If you were wondering whether we'd be back to the no-holds-barred experimentation or fan-servicing some more four-to-the-floor, opening cut Pure Immanence makes no bones about dancing its butt off. This has to be the most trad techno I've heard out of FW, for the first four minutes or so, anyway. After that there's a little more ambient haze and the rhythm begins to wooze a bit, like somebody'd doped the race-horse that got us this far. The beat resets and FW has a jolly old time sweatily grooving for the rest of the track. Interestingly Immanence is the idea of being philosophically 'present', in a bodily kind of way. It's kind of the opposite of mind-body dualism and Platonic Ideals and the holy transcendence that does away with all that icky, fleshy, biological stuff. It's exactly the kind of thinking that celebrates the simple surrender to the sweaty, muscley thrills of the dancefloor. It's almost like Powers is saying 'Hey! Sometimes it's okay to just dance.'
If you came here to freak your mind as much as move your feet: don't worry, there's plenty of surprising developments to come. None more so than X and O which is basically FW teaming up with Naarm hip hop luminary Teether to do a Death Grips tribute. The sauntering beat doesn't need to go any faster, because it can crush you like a bug just fine already. Teether does his best MC Ride impression and FW distorts and slurs his voice into a leering "Yeeeeah baaaaby."
I don't think you get lifetime membership to the experimental club until you do some kind of tribute to Sun Ra, so congratulations Female Wizard, we've heard your rework of door of the cosmos and your application has been approved. It's not the first time a producer has meddled with the jazzy epic and FW employs a similar approach to the others I've heard, largely doing away with the eight minutes of crazy solos and focussing instead on the tiny vocal sections that bookend the cut, proclaiming "Love and life / Interested me so / That I dared to knock / At the door of the cosmos." The original is funky and warm, but the mood here is distinctly different: the door of the cosmos now sounds like a portal to a universe of horror; all set to a poundingly heavy techno beat. It's worth cocking an ear to a small diversion in the middle where Female Wizard again indulges in some of those handcrafted, off-kilter beats that made the Messy Podge Mania album such a bizarrely mind-bending listen.
Speaking of, rehearsals recalls some of the mutated, animalistic sounds that haunt Female Wizard's back-catalogue. This time, if I was pressed to say, it sounds like cybernetic dolphin-song on a very healthy dose of upper. Lock Screen starts off sounding a bit like Footwork, a style which has a kindred approach to smashing rhythms to bits and sticking them together again in an alarmingly broken manner. That triplet has a humpback if ever I heard one, but kudos to you, FW, for jamming in a more standard four-to-the-floor structure around it and somehow turning the whole thing into a latin-infused techno, recreated on machinery built by a mad scientist for a 1950's sci-fi flick. The tempo creeps ever upward, almost uncontrollably and, boy, once again the dancefloor is sounding haunted.
To kick things out to three-quarters-of-an-hour, Female Wizard chucks in a couple of remixes of their earliest ever stuff as FW, 2020's mother and meta-limbs. mother's original electro lope has its tempo ramped up and as the track progresses it manically flits between an industrial grind and a double-time dance floor nightmare. The remastering makes the bass sound much more menacing and where the original was kind of skeletal, there's a sleek, machine-like hum that suffuses mother this time round. meta-limbs gets a similar spit and polish. The bouncing gait of the lead line sounds to me -and this may be drawing a very long bow- like a harshly abrasive and percussive recreation of Prokofiev's Grandfather theme from his symphonic fairytale, Peter & The Wolf. Then FW does what they've been doing throughout this record and gives the dancefloor denizens what they want, in a thumping techno beat. The remaster provides so much more oomph it's hard to distinguish whether it's actually techno or industrial. In the words of a well-known and precocious child: why not both?
It's clear, at the end of the record, that What A Body Can Do is, in fact, many things and does not want to be boxed in by any one understanding of what the dancefloor can be. At the same time it's clear Powers is still searching for that sweet spot between what'll keep the punters jumping and something that'll go a bit further and satisfy the mind as well. For my money Female Wizard's journey is pretty rewarding, with every iteration, each restless attempt to reframe the question we're gifted with something deeply unusual and diverting. I'm down for it all, my mind and body both.
- Chris Cobcroft.