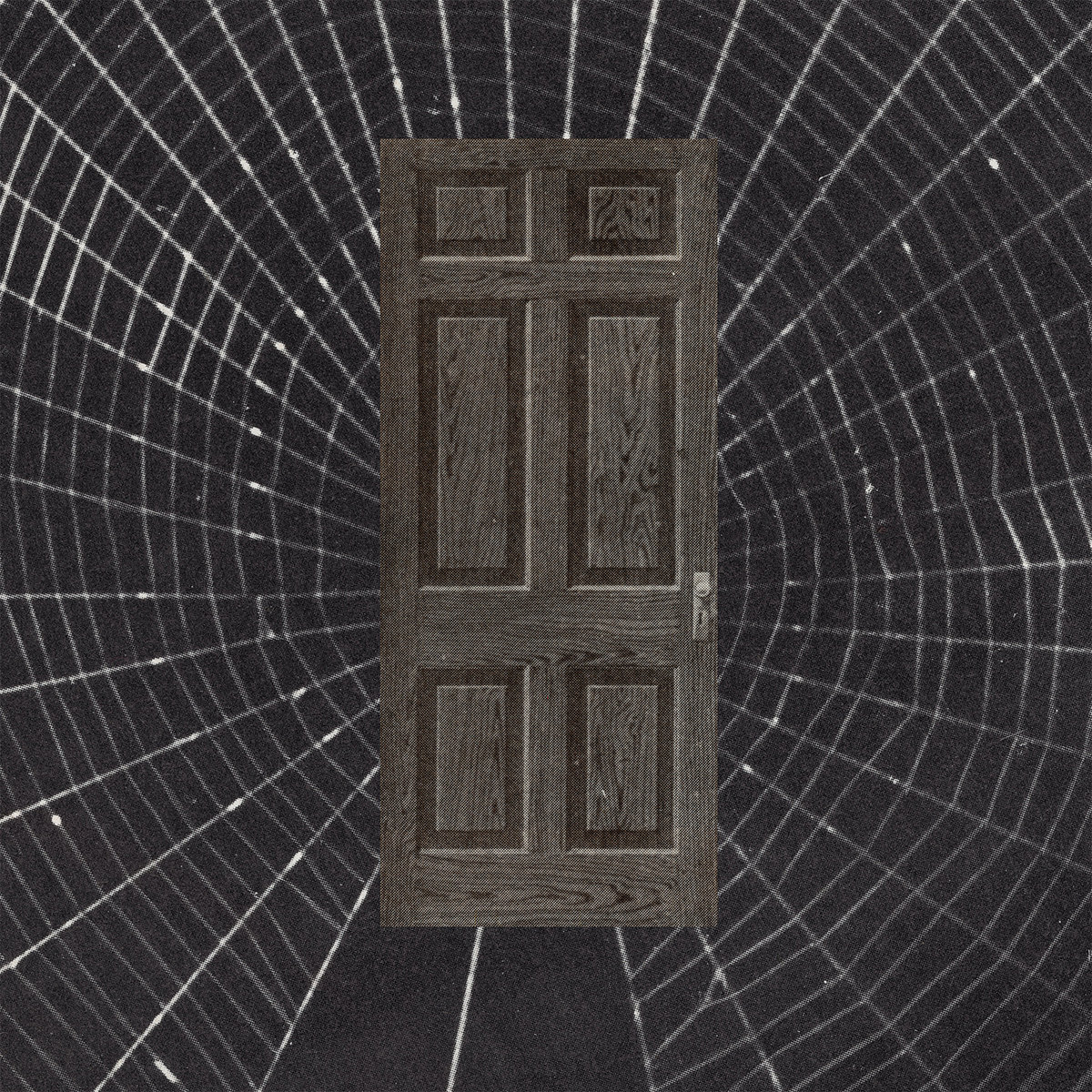 Midwife & Vyva Melinkolya
Orbweaving
The Flenser
- Orbweaving is the first full-length collaboration between Madeline Johnston's Midwife and Angel Diaz's Vyva Melinkolya. Despite forming an online friendship in the early years of the pandemic, the pair only met in 2021 when Diaz performed on Midwife's previous album, Luminol. Written and recorded in New Mexico around these same sessions, Orbweaving derives its name from the spiders the pair would spot on their nightly walks through the surrounding desert.
Johnston describes her main project, Midwife, as "Heaven Metal," a type of dream-pop on downers, characterised by breathy, distant sounding vocals, repetitive guitar riffs and dense layers of effects. Vyva Meinkolya began as a solo project, but has since expanded into a full band. Heavily influenced by shoegaze, Diaz incorporates elements of both goth and industrial, giving her music a powerful, aggressive edge.
Deriving influence from the southern, desert setting, Orbweaving evokes that same essence of faded Americana evident in Johnston's other project, Mariposa. Ghostly notes, reminiscent of Ry Cooder, warm the otherwise bleak, cold songs, creeping in slowly and faintly, like a scorpion crawling through the desert after nightfall. Orbweaving is unmistakably night music, far removed from the New Mexico of sun-baked sand dunes and frontier towns seen on vintage picture postcards. Instead, the songs posses the essence of a humid mist which rises from the desert, as the earth cools in the night air.
Containing only five songs, and with a runtime of thirty-three minutes, Orbweaving straddles the line between an EP and an album. Shorter songs are bookended by the longer songs, NMP and Orbweaving, which provide the centerpiece and closing act of the record. This leaner approach to songwriting and album structure is refreshing, particularly when so many other acts are releasing unnecessarily long albums that could be improved with diligent editing.
Album opener, Miss America, contains all the hallmarks one expects from Midwife: heavily processed guitars, a repetitive, arpeggiated guitar riff and whispered vocals. Meanwhile, Hounds of Heaven is the most reminiscent of Vyva Melinkolya's back-catalogue, with guitars drenched in reverb and distortion, electric drums that resemble a heartbeat and the repetition of a single lyric, "The hounds of Heaven / Run like Hell tonight." Midwife's music has always relied heavily on repetition and when paired with Diaz's shoegaze influence it makes for an alluring, if mournful listen.
NMP, the album's first single, is an abbreviation for no more pain, another bewitching, slow burning track, that marks the middle point of the album. Like many other tracks on Orbweaving, NMP is built around the repetition of simple guitar lines, processed with various types of effects, predominately reverb and distortion, and gossamer vocals that feel ghostly, or otherworldly.
Comprising twelve minutes of instrumental ambience, album closer and title track, Orbweaving, is the most experimental song on the album. Eerily reminiscent of the sound of wind, it evokes the feeling of being stranded in the desert, lost and disoriented, this aside, it possesses an unnerving sense of beauty. Full of mystery, it provides the perfect ending to an album that is equally enchanting and discomfiting.
Unfolding in twists and turns, Orbweaving reveals its secrets gradually, not unlike a spider building a web, eventually revealing itself to be something both beautiful and sinister. Johnston and Diaz are a match made in heaven (metal), with the latter providing the more aggressive yin to the former's ethereal yang. Diaz's waves of distortion saturate Johnston's ghostly, primitive guitar playing, but in a way that complements and never competes. Together they have managed to fuse the best elements each has to offer, resulting in a delicate and empathetic collaboration between two unique artists.
- Nick Stephan.