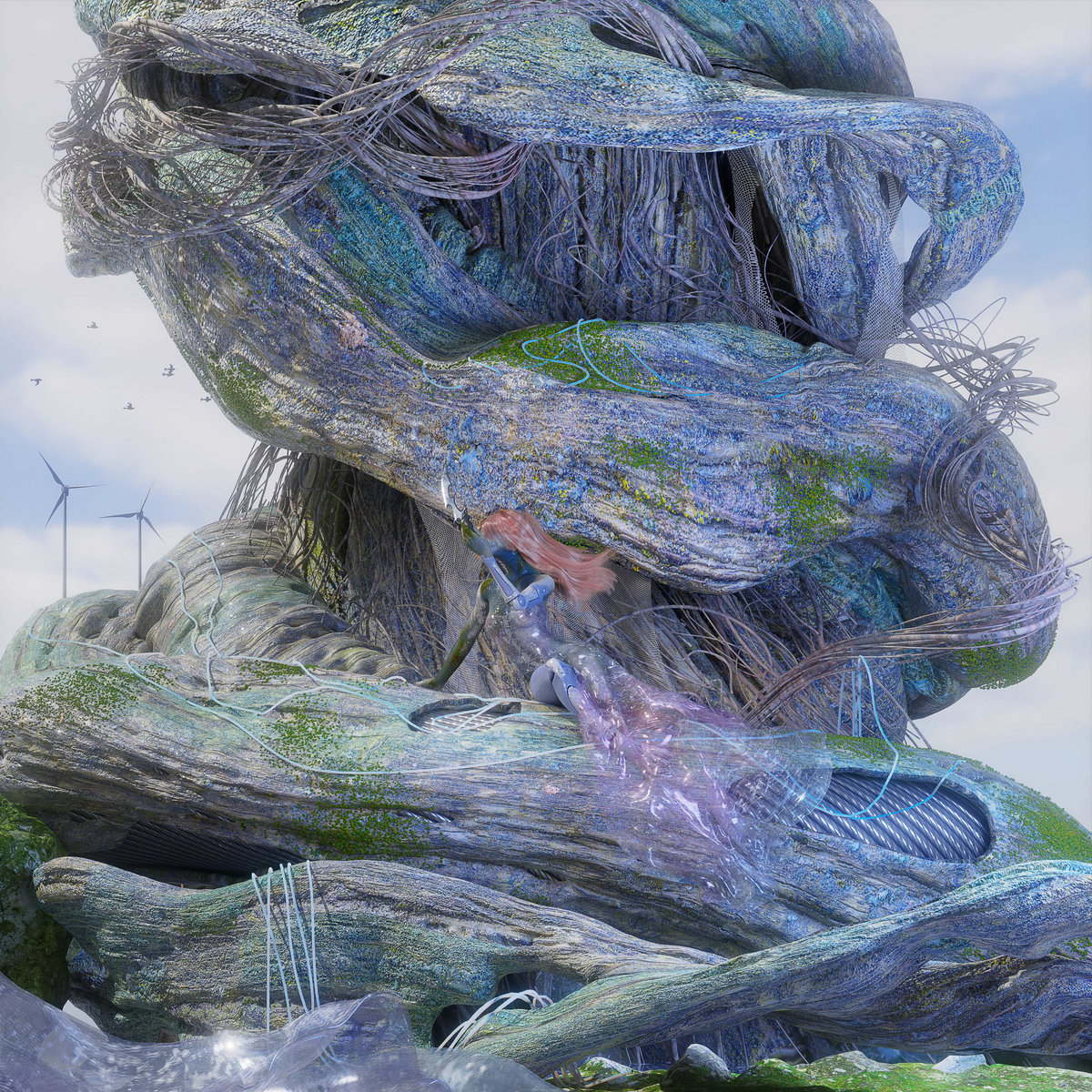 Ninajirachi
Second Nature
NLV
- There is a form of bravery in offering a significant other the age-old format of a "mixtape", sharing how emotions have influenced the music selection, and the intended recipient's inspiration for those choices adds a further layer of vulnerability. Will it be accepted? Will it be understood? Will it be mocked, either subtly or openly? Now, take that idea of a mixtape and share it with – anybody, the entire world, if you like. That has a real sense of bravery and Eora/Warrane (Sydney) creative Ninajirachi has taken us into her confidence and asked us to appreciate her first full length release as a mixtape of collaborations, ideas and sonic palates.
Emerging in 2016, Nina Wilson adopted the stage moniker of Ninajirachi while still at high school and created early interest with her 2017 single Pure Luck featuring Freya Staer. Finding a category to place Ninajirachi into is difficult and Second Nature doesn't simplify things either. It is presented in a standard album format of twelve tracks, however, while most of them flow easily into the next, some are sonically dissonant from each other, so that takes a bit of getting used to.
Ninajirachi's work uses a variety of sounds, samples and ideas – glitchy soundscapes, looping otherworldly audio and some creative beat structures open Second Nature and at first listen might present too much of a challenge for the casual listener as The Face of This Earth plays with tempo and then cleverly slides into Start Small with a running trap beat and a lyric that warns you not to go too far ahead as you might fall – however Ninajirachi's gentle anime-esque vocal reassures you that she is "looking out for you" though it does come with a quid pro quo of "You've gotta have my back too".
Things I Never Nu could just about be described as "pretty", again that almost fragile vocalising over a very sunny and uplifting piano accompaniment which doesn't drag at all, leaving you slightly breathless, if anything and it's pretty obvious to know why this has been offered as the single to accompany the album's release. Collaborators pop up all across the album as well, straight after Things I Never Nu comes Montaigne whose rich tones contrast well with the other tracks that feature that sweet, yet fragile style mentioned earlier. One Long Firework In The Sky rockets along (excuse the pun) with a spray of lyrics that almost sound like a conversation the two collaborators might have had in creating this work. Frankly, Montaigne is one of Australia's more overlooked and underappreciated vocalists who can add great value to a work – it's no wonder David Byrne has been pleased to work with her over the last year on a couple of great releases, Always Be You and gravity.
In the middle part of the album things became vary varied – Soma works as a sonic palate cleanser to the trap soundscape of Petroleum and then the heavy banger of X33 (Angel*|) with contributions from Kenta204. As the album moves through the deeply mysterious Tiankeng two more collabs rock up – Hidden Land (featuring Raj Mahal) and Crush Me (featuring Kota Banks), the former has a deep urban vibe, while the latter pushes the boat out a bit further on the nature of vulnerability and acceptance in a musical style wildly different from what's just come before. The wrap up of the album, Can't Wake Up and Icebody invert the paradigm once again. Can't Wake Up could have dropped out of some imagined Scandinavian mash-up of Jenny Hval and Girl in Red by way of Scotland and CHVRCHES. Icebody is an intriguing way to end the album a Skrillex inspired raga breakdown, leaving the listener on a breathless & hyperactive endorphin high.
Ninajirachi saw the title Second Nature as the traditional meaning of the term, something that we do without seeming to think about and coming naturally and easy. While parts of this release might not come naturally and easy to the listener, those wanting to immerse themselves in musical layers from the next generation of Australian creative producers and writers, particularly those who aren't cisgender white males, will be well rewarded.
- Blair Martin.