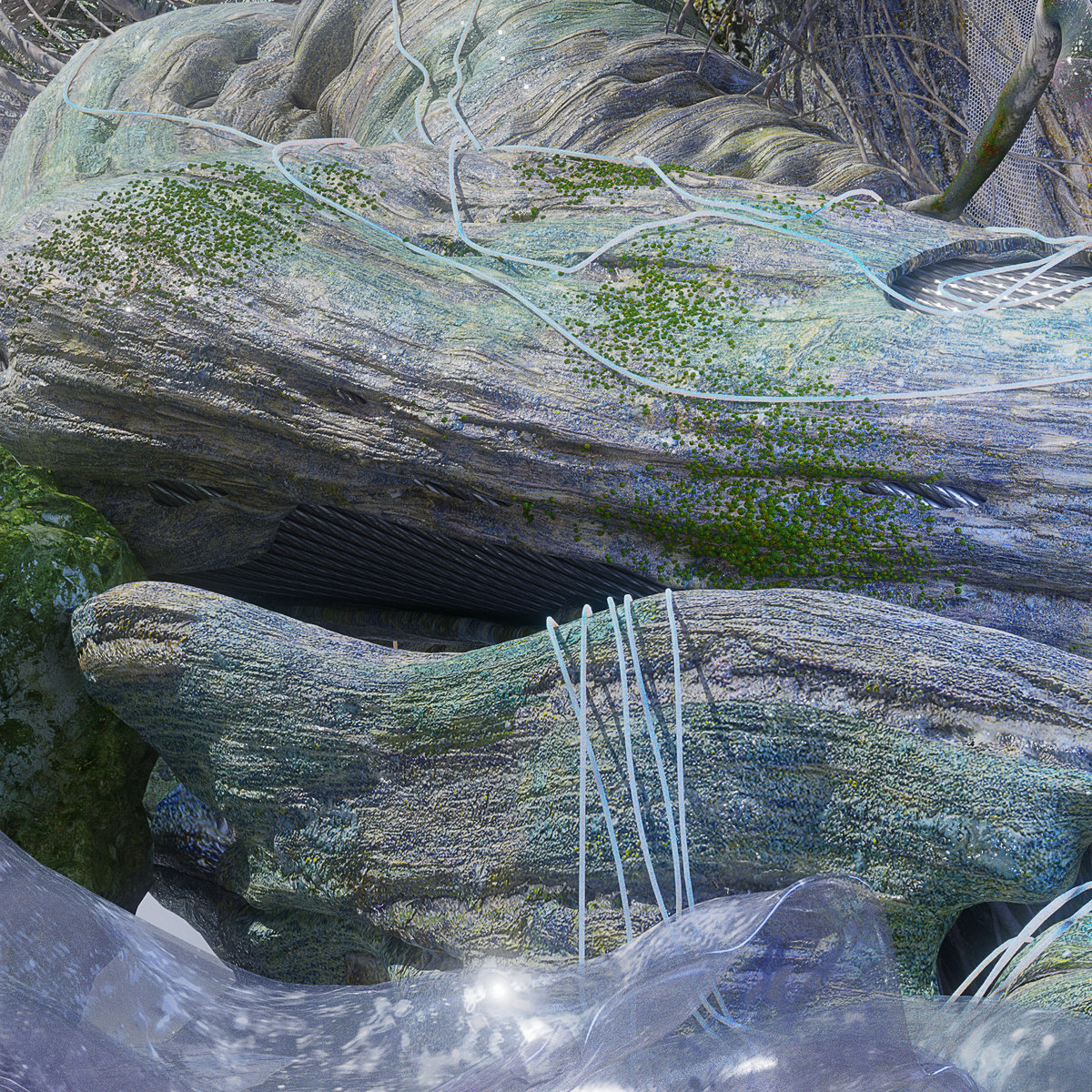 Ninajirachi
Second Nature (Remixes)
NLV
- Ninajirachi is as busy as ever. The Eora/Sydney creative knocked 2022 out of the park, releasing her debut mixtape (off the back of an already impressive catalog) which was justly acclaimed across both the underground and mainstream media landscape. In keeping up with that pace she has just released a five-track remix package of Second Nature that coincided with the announcement of her Dark Crystal v2.0 festival with Heaps Normal. Released on Nina Las Vegas' NLV Records, it features reworkings by the likes of Australian-based producers including Yash Bansal, Lamorn, PARIS, Motez and horlin.
Melbournes' Yash Bansal starts off with an uptempo bit of pop. Some really pretty chords and arpeggios coupled with the vocals of Ninajirachi's frequent collaborator Kota Banks and drum n bass elements. The remix of Can't Wake Up by fellow Sydney-siders PARIS starts off dubby, with a stripped down kick and syncopated subby bass. Vocals float in and out and are matched with percussive hits and synth sequences. It has a loose but considered cosmic feel to it which I love. The Motez remix of Start Small is in classic Motez style, with heavy syncopated basslines and gradual builds. It's almost euphoric to begin with before a more dissonant, banging groove takes the track over, using grabs of Ninajiriachi's vocals to nice effect. In contrast, Lamorn's remix of the same cut is rather bright and uptempo to begin with, having a housey/UK garage flavour, with beatific chords and syncopated bass. As the track progresses though it goes in different harmonic and melodic directions and this keeps things fresh. Melbournes' horlin comes through with some heavy vocal processing of his Things I Never Nu remix, ethereal vox leading to an almost footwork reworking of the original, complete with layered production and a tasty breakdown. Taking cues from breaks, hyper-pop et al, horlin has crafted a compelling piece of forward moving synth-pop that comes highly recommended,
With the remix EP out, looming US shows and Dark Crystal v2.0 coming up, Ninajirachi shows no signs of slowing down. I'm glad she pooled some great Australian talent to breathe new life into some of the tracks and that's what they've done. It's no great secret that remix records have the capacity to be meandering, tedious eulogies to their forbears, but Ninajirachi was good before, is good now and I have every expectation, will continue to be good into the future.
- Hillfolk.