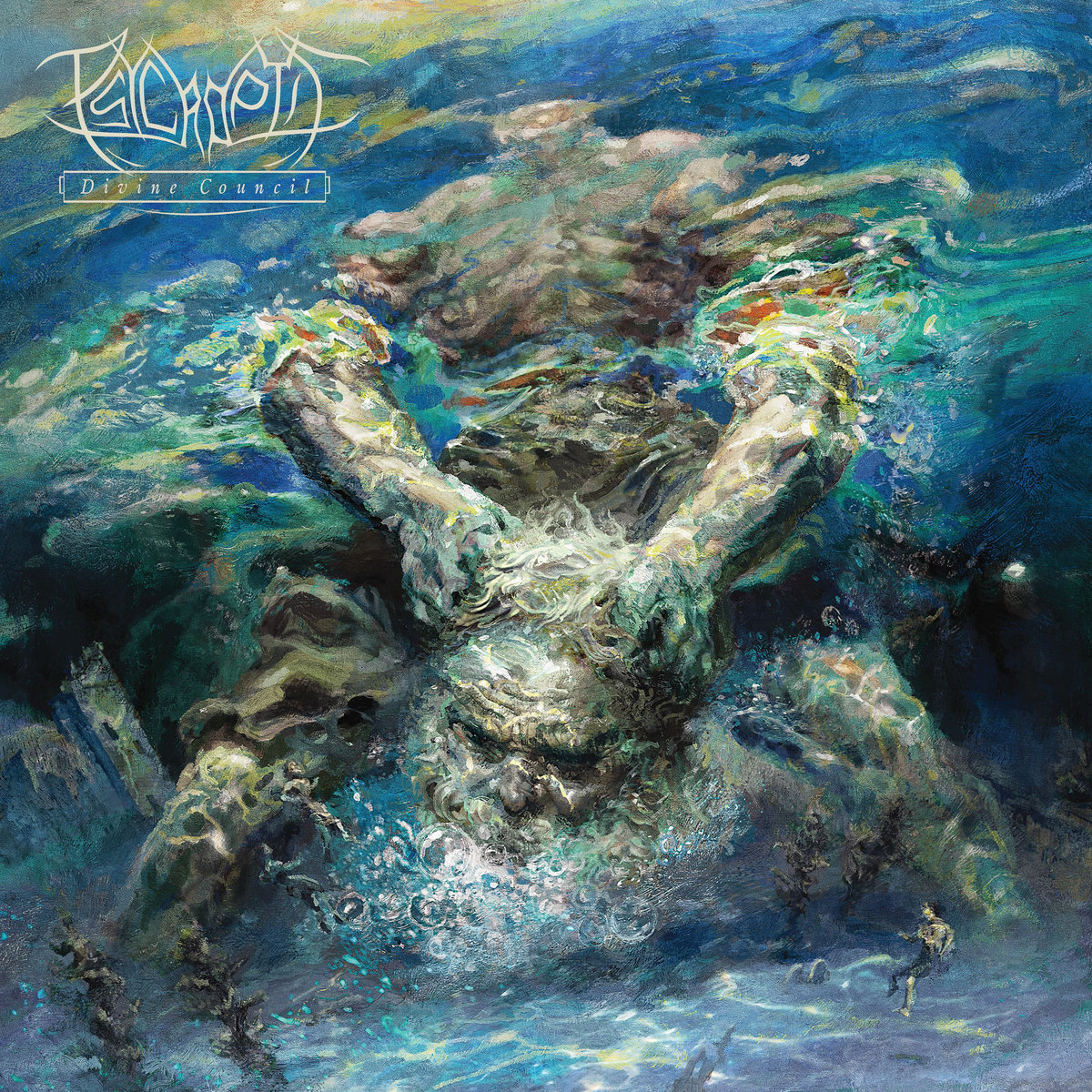 Psycroptic
Divine Council
EVP
- Psycroptic has dropped their eighth studio album and it definitely delivers the goods for the head- bangers. This album showcases the maturity and artistic development which the band has been honing for the past twenty years as one of Australia's foremost tech-death metal acts. It's an album which highlights the group's signature sound, one which has been developed through the skilful musicianship of each member. They have, however, upped their expressive capabilities on Divine Council.
This is jam-packed with elements of gripping technicality and brutality. That iconic and wild guitar sound that is finely harnessed by Joe Haley continues to lead the sonic charge of Psycroptic's distinct, audible flavour. The interesting qualities of each instrument have been extracted for the listener and presented in crisp detail, despite the break-neck pace of the music, thanks to the effective production. This attention to detail is particularly evident with the vocals as, throughout the album, the diction is crystal-clear. This certainly assists the apprehension of the provocative lyrics.
The frustration of humanity's inability to deal with the pressing issues that the world faces right now is expressed in such a savage fashion on Divine Council. For example, take the issue of climate change. I barely need to say it's on everyone's lips at the moment, it's certainly on Psycroptic's. A "[s]ustainable future is just a dream," scream Peppiatt with help from Origin's Jason Keyser on Rend Asunder. There's just something about the way in which these issues are smashed to bits against a wall of loud distortion, so clinical and technical in execution, that it's just the most enjoyable and appropriate response to the problem.
Psycroptic's lyrics and vocal patterns are aided and abetted by more sophisticated harmonic and chordal structures than ever before, on Divine Council. It's not wholly different from the harmonic colouring that has been heard before on the two previous album releases: As the Kingdom Drowns (2018) and the band's 2015, self-titled record. However, the addition of Amy Wiles' vocals are maybe even more exciting in their sparing deployment here than they have been before: it's a really different expressive dimension for the band. Bringing real impact but also terrific contrast, the captivating, soaring melodies pierce the walls of brutality. It's not that dissimilar to the work of European symphonic metal acts and, given the difference between the fandom for those and tech-death, it highlights some bold song-writing risks Psycroptic have taken, which are clearly paying dividends.
A sophisticated, modern and enjoyable piece of work by one of Australia's leading tech-death metal acts. Divine Council is an exciting album which is not to be missed by the head bangers.
- Ranil Cabraal.