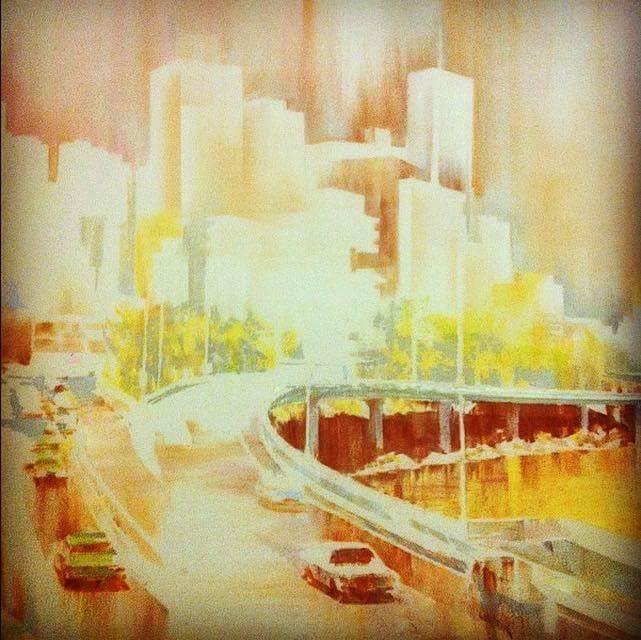 R u f f l e s
impossible quintets
Dub Temple
- Dub Temple is a Brisbane beats label that's never been afraid to throw all sorts of divergent sounds into the pot. Their roster of artists has taken its cues not just from the US and the UK, but -for instance- they've happily dipped their beaks in all sorts of South East Asian samples and styles. Still, the guy responsible for their latest release -R u f f l e s- though he's just returned from a jaunt across Indonesia and The Philippines with label co-founder Motifs, has a still more disparate collection of influences in mind.
Clearly R u f f l e s, aka Kieran Ruffles (which is just a whole lot easier to write) is quite conscious of the strange brew he's creating here: dubbing the unlikely dance partners on this five track EP the impossible quintets. Yet the results are generally quite seamless, not some lurching Frankenstein's monster. It's not even like the illbient of New York in the '90s and the patchwork creations of DJ Olive or DJ/Rupture where the results were more like an ever-changing collage of urban worldtronica. impossible quintets is here to dance first and foremost.
Kieran has cheekily labelled it 'Balearic' after the cheerfully hodge-podge excesses of Ibiza and the UK in the '80s. This too is house, though not so willfully mismatched and not at all laddish. Instead it's quite deliciously funky. Based around the tinny -sorry, authentically vintage- sounds of a Roland TR626 synth, the basics are heavily embellished with all sorts of samples that vary from slices of old funk and jazz to b-movie soundtracks and other more unusual borrowings from around the globe.
First single, Stride, sounds exactly like that: a funky bassline meets a truly groovy beat. Garnished with sax, string and tuned percussion samples, the whole lot is drowned in a grainy background ambience that'd do any vaporwaver proud. James Brown grunts and gasps share the stage with spine-tingling stabs of distorted synth, lunging out of the moody atmosphere. Once you add everything together the result is something like the scores for Lethal Weapon and Big Trouble In Little China dancing crazy together.
Not every cut comes together with such effortless grace. Opener sunsetting is a long-form deep and funky house, but you can hear the individual samples that combine to form the rhythm section a little too artificially. Still once it takes flight and Kieran's treated vocal pushes into the spotlight, everything's blissful baby, something like a smooth-ass Jamie Lidell cut.
The EP is also quite a diverse little collection: stat throws down a very four-to-the-floor beat and lets the layers of melancholy jazz flute draw all the attention for seven brooding minutes. Dirty Mercury is similarly all mood but the focus is back on a frantically shuffling bass that slowly builds into a thoroughly syncopated latin-house, finished with muted and mournful trumpet flourishes.
In a nice job of tracking, closing cut Aureum is bright and upbeat, turning its latin beat into a grinning affirmation, given wings by a hefty diva vocalising euphorically.
These productions are complex and occasionally -with all that ambient noise- verge on the lo-fi. It fits with the feeling of someone experimenting. It fits the label too -that's always been Dub Temple's vibe- and if you approach it in that spirit -engaging your brain and your feet- you'll get the most out of impossible quintets. Still, if you just want to dance without thinking about it, R u f f l e s has you covered too. The impossible, as it turns out, is something for everyone.
- Chris Cobcroft.