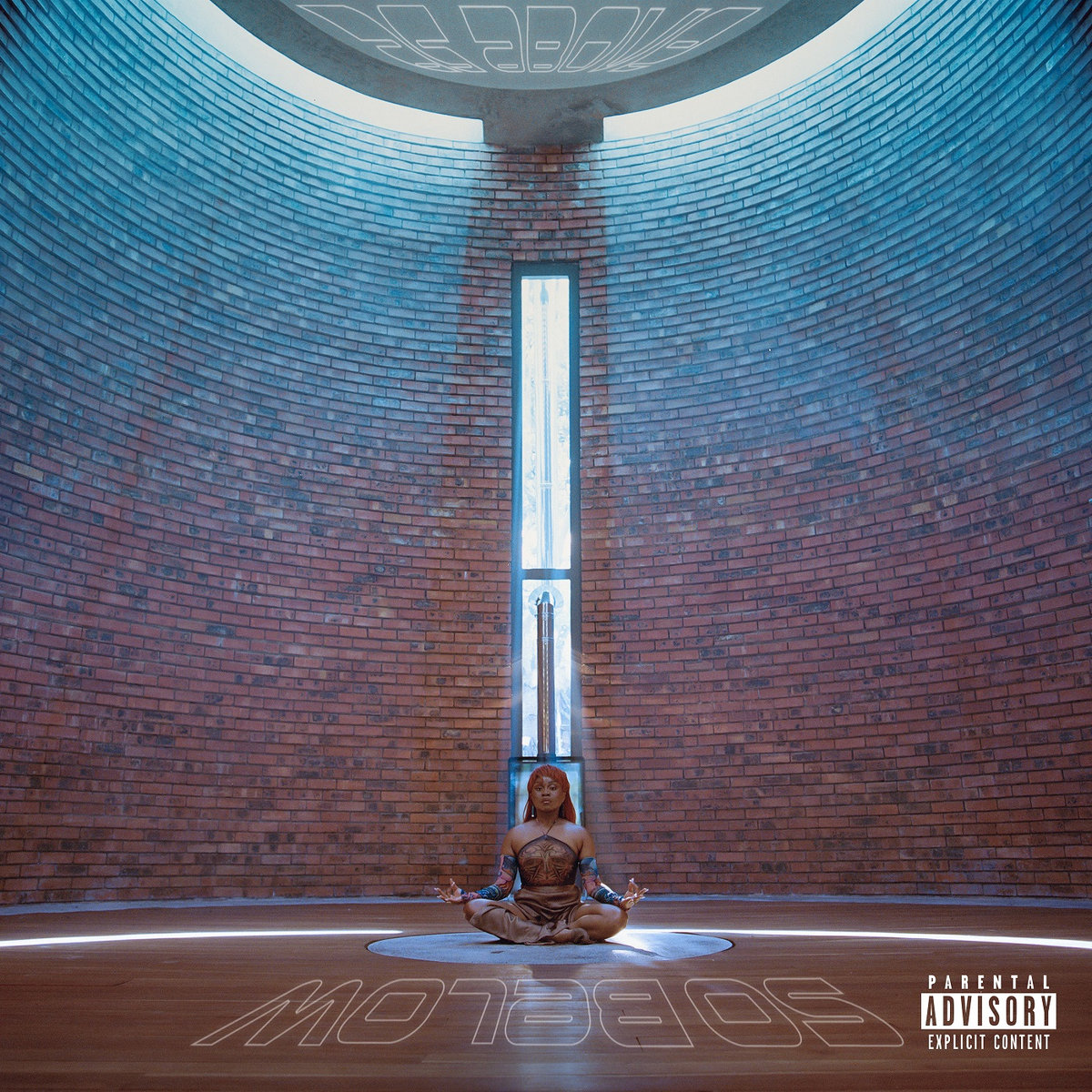 Sampa The Great
As Above, So Below
Loma Vista
- Sampa is back! It's not like we couldn't feel the weight of it, in the lead-up to her new full-length, As Above, So Below. As with her first, the numerous advances speak to ever greater levels of confidence. Honestly, who has a sophomore album where the description you reach for is 'triumphant'? There's a distinct danger that I might just revel in her glory here, so to avoid a complete hagiography, let's get stuck into the details of her newfound divinity and why everything that is As Above, shall now be So Below.
The main shtick here is that Sampa, again tripping around the world, to Zambia (during much of the pandemic) and to the US has adopted, for the journey, a cloak of divinity in the form of Eve, the first woman. This avatar is an expression of what African women can be, a shining example to encourage their expression in a world which is still, largely hostile to the work of people of colour and women. The power she derives from channeling the original woman is easy to feel here. Gone is much, most of the self-doubt that characterised her last journey to Africa, captured in her debut album, The Return.
It's sad to note, if not very surprising, that the new record doesn't feature much that's Australian. Sampa made her feelings clear on 2020 stand-alone single, Time's Up. It threw a lot of shade on the local music industry for how it treated artists like her. I'm sure her own experience is littered with examples, but for the wider public it might be crystalised in that time the ARIA's cut her award acceptance speech, where she talked about empowerment, from their broadcast. I might not get invited to vote again (a blessing in disguise?) when I say, nice going ARIAS, I expected nothing less.
Well, with her new label, Loma Vista and dipping into markets that are ever so much bigger than the little cottage industry we've got going on down here, Sampa Tembo is magnificently unconcerned with the past and, flying through multiple styles, she manifests her inner-self in a really impressive way. Compact, powerful, dynamic, this is a record and an artist who really makes you believe that, infused with a divine power, the future will be As Above, So Below.
- Chris Cobcroft.