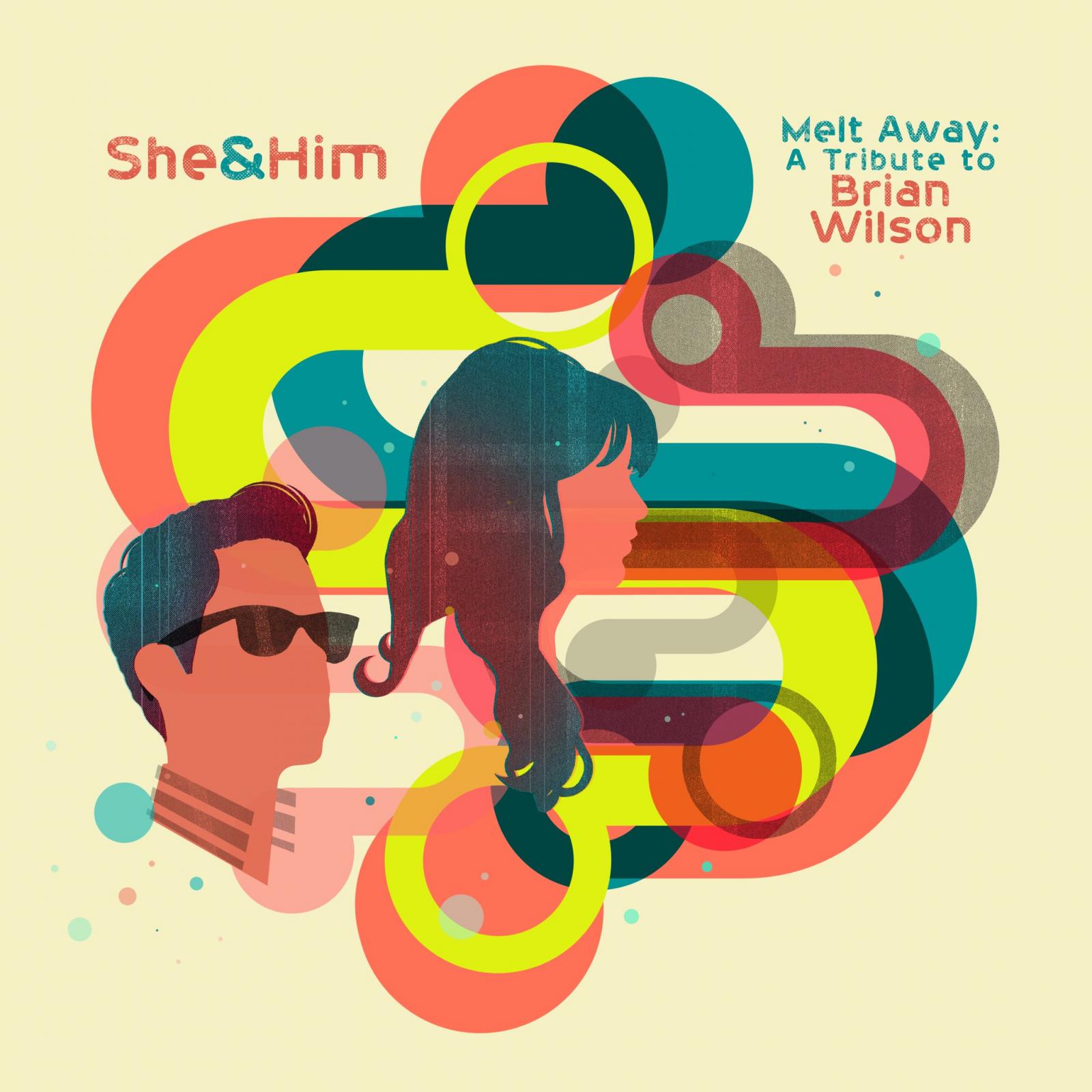 She And Him
Melt Away: A Tribute To Brian Wilson
Fantasy / Concord / Universal
- The indie folk duo She And Him have made no secret of their love for Beach Boys mastermind Brian Wilson throughout their sixteen year career. They even guested on Wilson's 2015 album No Pier Pressure, and now take their love a little further by releasing an entire album of songs written by Wilson either for the Beach Boys or as a solo artist.
The song selection is what you might expect from aficionados, blending familiar classics such as Wouldn't It Be Nice and Darlin', crate-digging favourites like Til I Die as well as unexpected deep cuts including Good To My Baby and Meant For You. The arrangements here are respectful but with a slightly quirky and unashamedly retro playfulness, not a million miles removed from contemporary sunshine pop groups like The Explorers Club. Our main man Brian even makes a cameo, giving us a couple of verses in Do It Again.
Which brings us to the lead vocal renditions of the songs, shared between the she and him of the group's name. The 'she' in the combo is actor/singer Zooey Deschanel, and it is her vocals that perhaps most define the album's vibe – pure and breezy with just a touch of country-tinged melancholy. She has charm to spare in the twinkling, piano-led bounce of Wouldn't It Be Nice and a jazzy acoustic take on (Don't Talk) Put Your Head On My Shoulder. M. Ward's vocal style is a little more idiosyncratic and breathier, a low murmur that at its best, bends Wilson's melodies into snakier, bluesier territory. His most successful rendition is the playful melodic variation he gives to Darlin', helped along by some strikingly full multi-tracked harmonies from Zooey.
'Til I Die is actually more old school than the mantra-like original, mid-tempo folk pop with some wonderful trumpet work. They even surpass one of the originals, taking the pretty but treacly ballad Deirdre and doing it a little bit like '70's Wilson side-project American Spring, upping the tempo to unearth a chirpier, peppier number. That's not to say She And Him make a habit of bettering the master, as Wilson's music is truly in a league of its own. But they have managed to create a heartfelt and thoughtfully arranged tribute to one of the true greats.
- Matt Thrower.