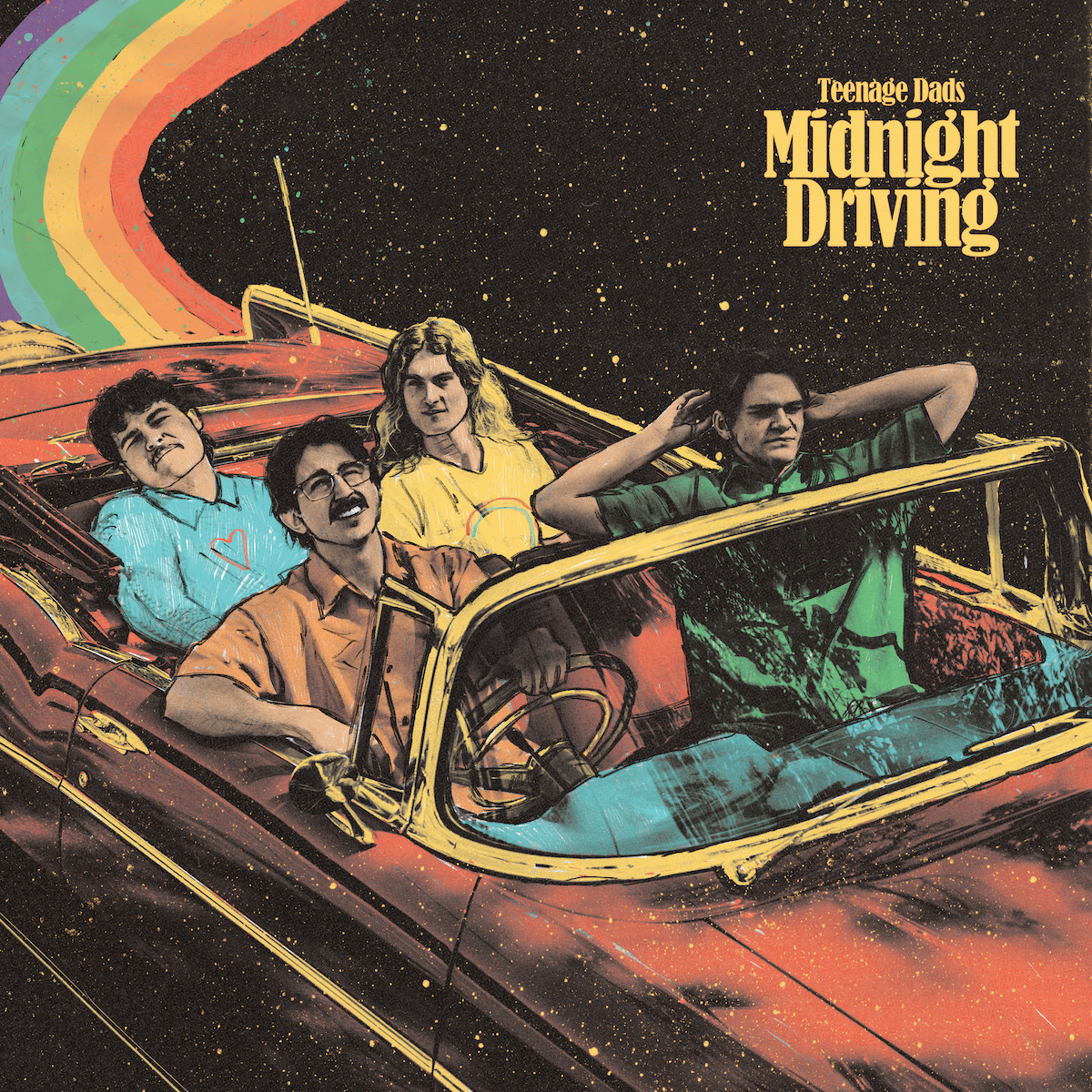 Teenage Dads
Midnight Driving
Chugg
- There seems to be a current trend in Australian indie rock which has resulted in the production of washed out, lacklustre music that all sounds the same; does Midnight Driving - the new release from Melbourne band Teenage Dads – falls into this category? There are some good songs here and if you like the melodic softness and summer sounds of bands such as Spacey Jane and Ball Park Music, this six track extended play may well have something for you. Taken together, though, I don't know.
The EP opens with the title track and features popular singles, Hey, Diego! Teddy and Exit Sign, as well as two unreleased tracks that make up the twenty-one minute runtime. While there is a slight variation in sound, it is not a major detour from the previous releases. The new material is more experimental and adventurous, however, offering something that feels a little older and a little wiser than before, if never truly deviating from what you expect from Teenage Dads.
The latest single, Midnight Driving is soft and atmospheric, presenting an ethereal sound layered synths, a solid base line and a good blend of vocals. There is a dreamy quality to the song, which is about coming to an understanding that a relationship is ending; the outcome depending on whether you're in the driver's seat or the passenger. Opening with a heavy base and floaty guitar, Midnight Driving is a strong start for this EP with the same name. The track also has an eerie, Halloween style video directed by Kyle Caulfield, very evocatively reminiscent of that spooky '80's horror.
The next on the play list is the energetic Hey, Diego! Inspired by the Nickelodeon children's show Go, Diego, Go! it has plenty of big guitar riffs and quirky lyrics that borrow a lot from the sounds of Art vs Science. Teddy, is a frantic inclusion that repeats the main line "Teddy doesn't live here anymore" in a loud and hypnotic fashion that would play well on a summer festival stage. By contrast, 3am and Goodbye, Goodbye Again are more melancholic, with an ambient sound similar to Ball Park Music's Stars In My Eyes.
The band have previously said this release is about 'perspective' and at the end of the EP I'm left wondering exactly what mine is. Midnight Driving grows the band's range just a little, while still presenting a cohesive sound. It leans a little further into pop, which will work well for the bigger and better stages these guys are surely headed for, out on tour. That's fine and it has to be said that these songs, by themselves, are good. Collectively, however, it's Groundhog Day… Another indie rock record, just a little too bland and unimaginative, without a sound distinctive enough to set Teenage Dads apart from their peers.
- Andrea Peirce.