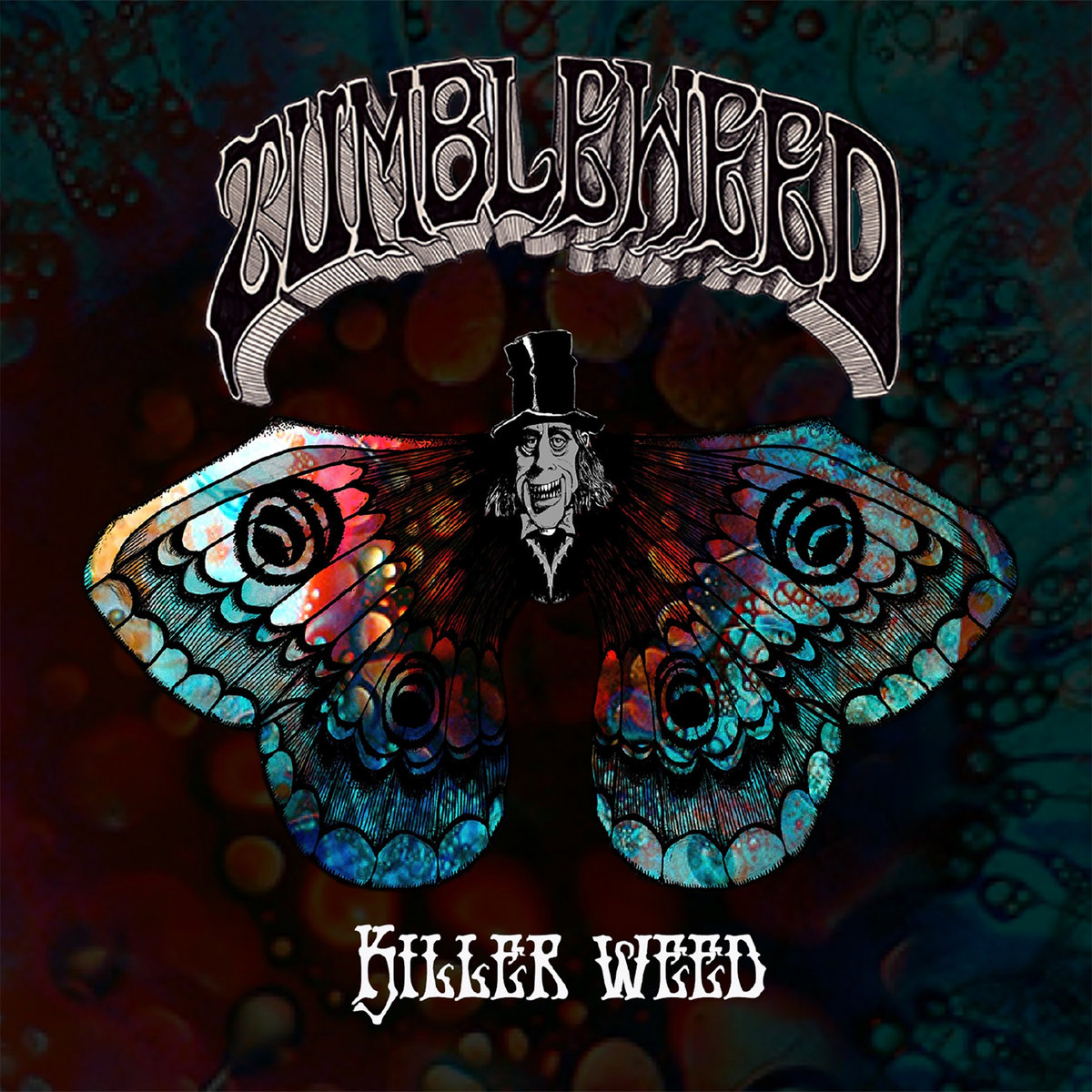 Tumbleweed
Killer Weed
Farmer & The Owl / BMG
- Tumbleweed are true Australian rock'n'roll survivors, traversing the ups and downs of the fickle tastes of the music loving public over the years, but never really quite cracking super stardom. Regardless, they are still one of this country's favourite live acts, and while taking a bit of time out to pursue other projects they have released Killer Weed, a compilation of eleven of their best known and most loved songs.
After losing band members and nearly splitting up in the early 2000s, reforming and then losing their beloved bass playing furry freak brother Jay in 2014, Tumbleweed have come through and still manage to pull crowds and entertain at their live shows. Over the past few years they've been steadily releasing and re-releasing their back-catalogue on vinyl, as well as producing new albums and some amazing collector pieces such as the recent singles box set, which sold out quicker than anyone expected. They have done this with the undying support of the Farmer And The Owl Records in their hometown, Wollongong, a great little store and label, who have now released Killer Weed, a concise collection of the band's biggest hits.
While this album contains nothing new, it is jam packed with Gen X anthems of Big Days Out and Livid Festivals gone by. It takes the listener from their very first and slightly controversial hit Stoned and contains tracks from every one of their long player releases, including Daddy Long Legs, Sundial, Gyroscope and ends with Mountain, the last song they released while Jay was still with us. The album contains an insert with tales of what the band was going through during the recording and release of each track, and is an interesting slice of history for those who may not have been there, or even for those who were. It's a very nice little slab if vinyl to add to the collection, or the perfect gift to introduce someone to one of the best hair shaking bands this country has produced.
- Judy Jetson.