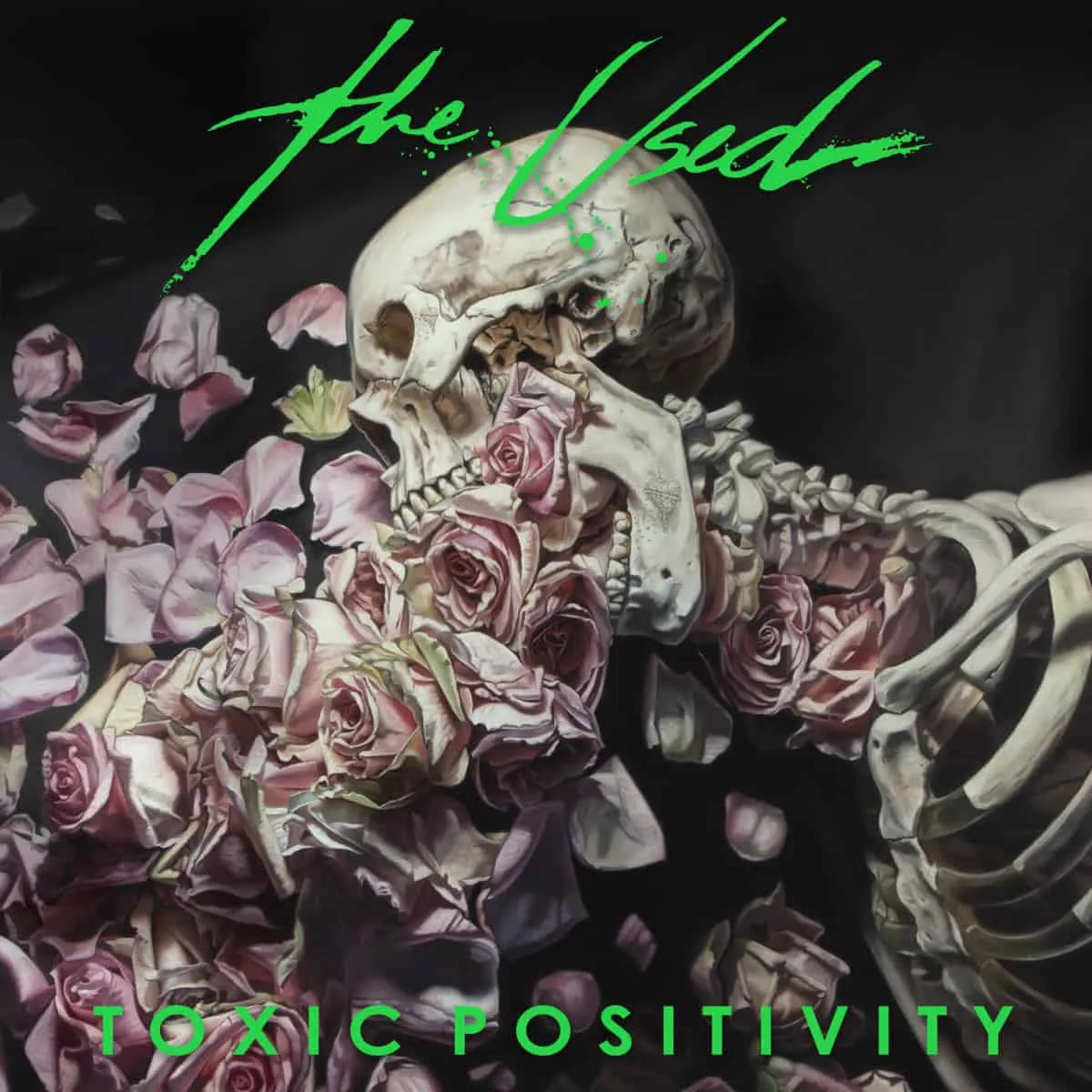 The Used
Toxic Positivity
Big Noise
- Misery loves company and Toxic Positivity, the newest release for punk royalty The Used is full of misery and despair. Produced by John Feldman, the band's ninth studio album is dark, raw and uncomfortably honest as it tackles the highs and lows of mental health and wellbeing through a lens that centres on vocalist Bert McCracken. Even the title is a testament to McCracken's journey with addiction, depression and the shame of pretending everything is always OK.
Starting big, The Worst I've Ever Been, is an abrasive and reflective song that opens with a commanding guitar riff and guttural growl. With a catchy chorus and lyrics like "Cue the drugs and violence / Misery is eminent" there is no mistaking the album kicks off at a low point for McCracken. This is followed by Numb, one of the slower and more dejected songs which details the detachment that goes hand and hand with depression.
I Hate Everyone is a relatable, upbeat, electric track with cynical lyrics and a baseline from Jepha that gives the song a heartbeat of its own. Pinky Swear is one of those tracks that has a narrative arc, only in reverse. It starts off loud before it softens to sweeter lyrics and builds once again with instrumental screams and monster guitars.
Headspace begins loudly with an almost primal scream. Fraught with frustrated pleas "Change my perspective, that's what they say / Like I'm in a car and I could just change lanes", this song is a clear reflection of society's criticism that mental health issues are just in your head. The switch up between hardcore and emo with a solid bassline and catchy bridge makes this one a pleasantly unexpected inclusion to the track list.
On first listen, if it feels like there are two different albums rolled into one here, that's not far off being true. Initially recorded during Covid, the band locked in the first (angstier) half of the record before heading back into the studio eighteen months later to record some additional tracks. The result is two drastically different sounds that have been cohesively blended together to make one full LP that captures the roller-coaster ups and downs of a mental health journey.
With a total of eleven songs over thirty minutes, Toxic Positivity is emotional and enchanting while remaining true to the emo / punk roots that fans are so familiar with. There are plenty of sobering lyrics, in your face instrumentals, earworm hooks and big guitar riffs; and of course it wouldn't be complete without McCracken's signature croon to scream combination. Drop in some maniacal laughter and the album really does have everything you would expect from The Used.
- Andrea Peirce.