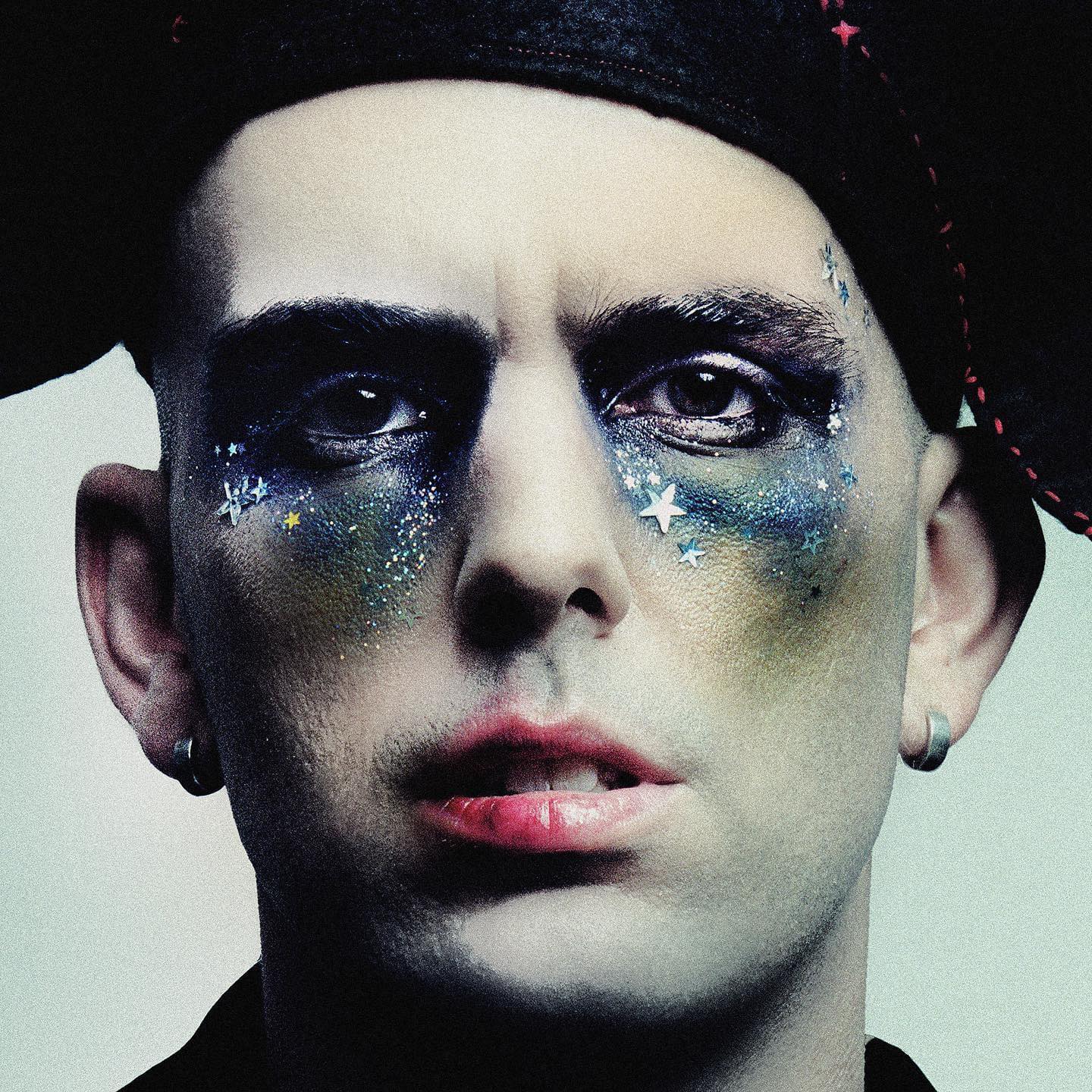 Willing
Unreal City
Indie
- Blazing out of Naarm/Melbourne is one artist who hasn't been corralled by the COVID years of lockdown and isolation, nor by one genre or performance style. That artist is Willing aka Will Hannagan who, according to their bio is "…an interdisciplinary queercore recording artist and theatre maker whose sound and steeze is a game of reconciling oppositions. The theatre and the club. The feminine and the fuckboy. The horny banger and the bruising ballad." Using the imposed restrictions throughout 2021 and 2022 as a catalyst for creativity and not an impediment, Willing has grabbed the initiative to create their debut album with immense handfuls of what many have been missing over the previous couple of years– nightclubbing, party hopping, raw emotion and… sex.
The album Unreal City is really a vehicle for storytelling in a grand theatrical sense and the first iteration of the work that any audience heard was as a grand performance art work with live musicians and dancers showcasing the entire work at Melbourne's famed Meat Market performance space. Willing's background in musical theatre is very evident, not only with the structure of the eleven tracks that make up the album, but the construction of the lyrics which, if followed closely, tell the story of one gloriously messy night out, entwined with an analysis of how a confused but vibrant person finds what it means to live authentically and understand their own truth.
That's the structure of this album – it starts with the excitement of hitting a club with the hugely energetic You Know The Vibe which radiates the ecstatic spirit the central character is feeling on being allowed out to play in this wild space. As soon as you think you've recovered your breath, Willing side-steps into the early 21st century funky groove that Justin Timberlake and Timbaland unleashed on the world with Spotlight, then Savage Lately drops the tempo somewhat if not the temperature as the nature of the central character's relationship with one (or more) significant others hits rocky territory. Speaking of "rocky", that's the style you experience, showing another side to Willing (who is also the lead singer of hyper-rock band Free Entertainment) and there is more than a nod to David Bowie and Ziggy Stardust here, not done as cheap pastiche but a respectful tribute and honouring a legacy of theatrical album making.
The middle section of the album surprises as the groove slows even more Oblivion, Party Time and Far Away. The middle of those three, Party Time is an insight into the separation many felt with those interminable lockdowns and there's a bit of hat-tip musically to The Presets in the verse structure. Far Away is something like a Jonathan Larson musical overlaid with a humming Pet Shop Boys music bed. There's also a musical theatre flavour to Like It Rough that morphs into a pulsating guitar lead pop-rock tune, something that has been done very successfully over the last decade by UK queer artist Matt Fishel and it is a great change of pace.
Heading to the end of the album, two more musical style ballads Cold Outside, a veritable torch song for the central character and Madeline which is musically different from much of what's come before and is a further unpacking of the narrator's pinball like nature, pinging hither and yon emotionally. If there is one critique that could be offered of this album, perhaps one of these two tracks could have been culled as the pace does slow considerably, however not experiencing the emotion in Willing's voice in either of these two song would be a missed opportunity as well.
The last bar one song is a real gem. Home Time is a natural conclusion to a night in the Unreal City that is both the album title and the space where this experience has been had by the narrator and it is here that Willing achieves something that really hasn't been heard since Scissor Sisters disbanded. Willing's style matches front man Jake Shears admirably. The album does end on a positive note, in an almost fragile, acoustic feel with Looking Back In Love.
Willing has put every fibre of their being into this album, that is clearly obvious and even where it lags, as previously noted, or the delivery is a bit rough, well that is the nature of the presentation -it's human nature- it can be raw, passionate, uncontrollable. Instead of putting out an album that is just one club banger after the other with the stray ballad here or there, Willing has advanced queer music making in Australia along a path that others have been doing for a while now, and that is a very good thing.
- Blair Martin.